Sea To Sky Gondola Collapses. RCMP Say Cable Deliberately Cut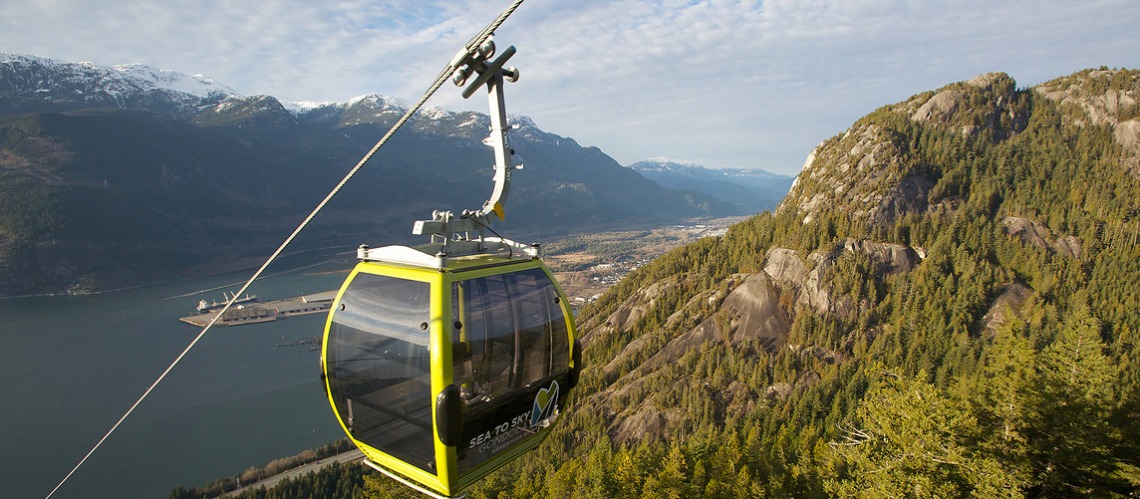 The Sea to Sky Gondola opened in May 2014 and carried between 1,500 and 3,000 guests each day during the summer on the trip that took about 10 minutes to reach the top.
Until today....
The company said "At approximately 4:30am on Saturday, August 10, 2019, we received an alert that the haul rope for Sea to Sky Gondola had fallen and the lift was inoperable. No guests or staff were on the gondola and no injuries were sustained in the incident."
"What we do know at this point is not a ton, other than there was a catastrophic failure of the haul rope, so that's the cable that the gondola is on. We inspected it last week, it was in great shape," said Sea to Sky Gondola general manager Kirby Brown.
"We had a great day operating yesterday, there was nothing extraordinary about the temperatures or anything environmental that could have caused thiis. There's no evidence of a rock slide and all the towers are intact. So it's not that. We've seen both ends of the cable now from the top and from the bottom where it pulled apart, or broke, or was cut, and that's what we need to figure out — how that could have happened." added Brown
According to the RCMP "Shortly after 8:45 am Squamish RCMP responded to the Sea to Sky Gondola after the haul rope had fallen, making the lift inoperable. An employee, working at the Summit, heard a loud bang and the discovery was made. The gondola was not in operation at the time and there are no injuries as a result."
"Squamish RCMP are currently on scene and have taken conduct of the investigation. Our investigation is in the preliminary stages and the cause is undetermined. Right now we are looking at all possibilities which includes those criminal in nature. We recognize the potential of what could have been and are thankful that no one was injured," said Const. Ashley MacKay.
The RCMP is requesting that people stay away from the area which includes all the trails that have accessibility to the area.
Kathryn McGuffickle, a spokeswoman for Technical Safety B.C., said safety officers have been sent to investigate.
The RCMP is working alongside the Sea to Sky Gondola as well as Work Safe BC and Technical Safety BC. "We're unable to speculate on causes at this time, and will provide details once our investigation is complete. However, we can state that no injuries have been reported to Technical Safety B.C.," said McGuffickle.
The cable that was cut is 55 millimetres in diameter and made up of six strands.....
Share This Article