Salomon Introduces "Shortney" Running Shorts Worn By Courtney Dauwalter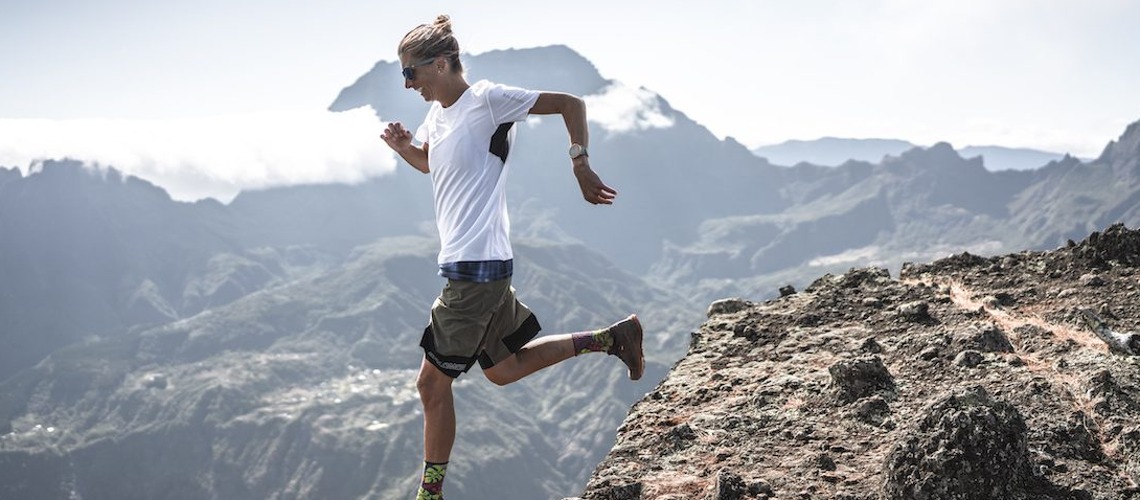 Two-time UTMB winner, Hardrock 100 winner and Salomon trail running athlete Courtney Dauwalte has won almost every ultra-trail race wearing her signature loose-fitting, knee-length Salomon prototype shorts, coined "Shortneys" on social media. In response, Salomon has dropped the women's Shortney running shorts and T-shirt.
"I'm very excited that the Shortneys will be available for everyone, long inseam party!" said Dauwalter. "Being comfortable while running is the most important thing, and providing this longer length short option for women is awesome."
The oversized technical trail shorts and T-shirt, inspired by Dauwalter, combine comfort and lightness for long-distance runners. The shorts and tee feature a quote from Courtney: "No one else can run those miles for you."
"Courtney has her own style, and it's all based on comfort and performance, which is what we aim to deliver in our S/LAB apparel products," said Marthe Magis, Salomon's product line manager for Running Apparel. "We heard the call from trail runners and fans of Courtney to make her signature Shortney shorts and T-shirt available to all women runners. After some collaborative work with Courtney and our Service-To-Athletes design team, we're excited to make the shorts and t-shirt a reality for the Spring 2023 range."
The Shortney shorts have a 26.5cm (10.23-inch) inseam and feature soft, lightweight stretch fabrics that dry quickly. The oversized design and four-way stretch fabric are supported by elastic yarns to "liberate movement." AdvancedSkin technical fabrics "improve body comfort by keeping you dry, warm and protected." The 37.5 Technology material "optimizes your body's microclimate to maintain an ideal core temperature" and dries "five times faster than similar fabrics."
Sourced in Europe, the oversized, technical Shortney T-Shirt features a light natural blend for comfort and breathability. Merrow seams minimize friction with an oversized fit for freedom of movement. The 37.5 Technology material optimizes the body's microclimate to "maintain an ideal core temperature" and dries "five times faster than similar fabrics." Merino mesh wool inserts under the arms make the garment breathable and help manage moisture and odors.
For more product information, go here.
Share This Article