Reichmann Invests Sustainable In New Carport With Photovoltaic System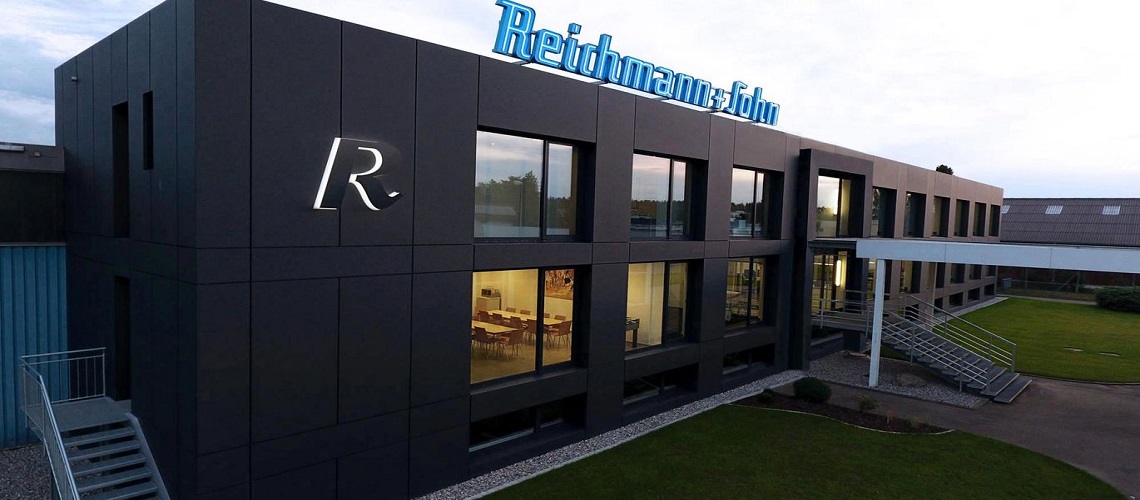 Reichmann & Sohn GmbH has made a sustainable investment in the car park of its company premises. The newly built carport with a photovoltaic system integrated into the roof covers more than half of the company's annual energy consumption. An extension is already being planned.
3 x 46 photovoltaic modules cover the carport roof of Reichmann & Sohn GmbH, which currently has 34 parking spaces. The 98 kWp system generates approx. 98,000 kWh per year and thus covers more than half of the company's own electricity needs. This saves about 32 tonnes of CO2 per year which corresponds to about 1109 trees planted within one year.
Surpluses generated on Sundays or public holidays can be fed into the grid. In addition, charging stations for electric vehicles have been integrated into the carport in order to supply business vehicles with electric drives with electricity directly via the photovoltaic system. An extension of the carport is already planned in order to offer employees even more covered parking spaces and possibly even to be able to generate all of their own electricity needs in the future.
Sustainable action as part of the corporate identity
After connecting the company building to the Weißenhorn district heating network in 2019, the new carport with photovoltaic system is the second investment in sustainable energy supply. In this way, Reichmann is making an important contribution to protecting the environment.
Sustainable management has been an important concern for Reichmann ever since the company was founded. For more than 100 years, Reichmann & Sohn GmbH, as a family business, has been focused on sustainable and long-term success in harmony with the environment. With its own design department, production and assembly, jobs are secured in the region and the transport of goods is reduced. A network of suppliers and partners that is as local as ensures short delivery routes. The low use of plastic in the machines, energy-efficient drives as well as the robust machine design conserve resources and enable many years of reliable use by customers.
Share This Article