REI Co-op To Invest Up To $1 Million In National Forest Foundation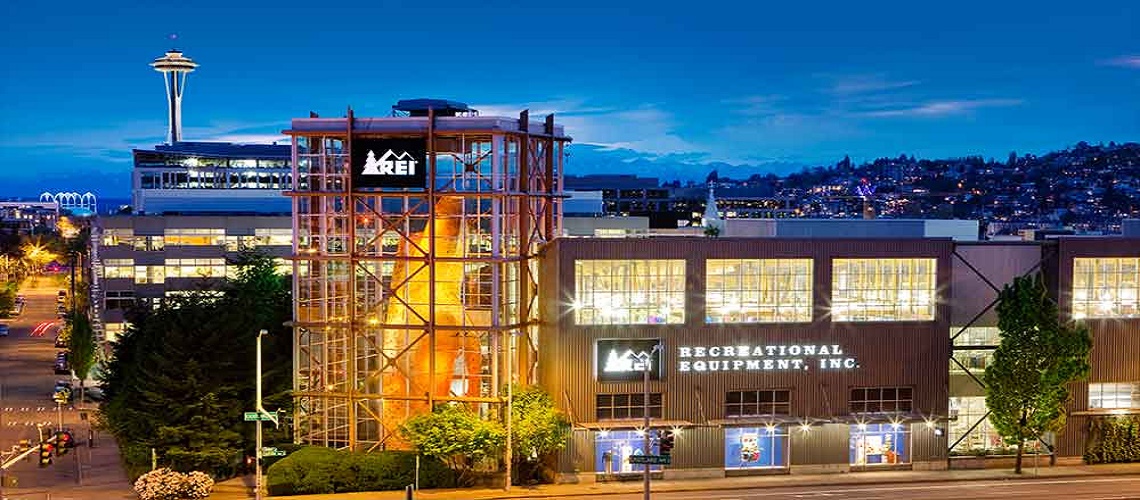 REI will donate up to $1 million to the National Forest Foundation in 2019 in continuation of a commitment that began in 2017 and bringing the co-op's total investment in the NFF to nearly $3.5 million.
Funds this year will support 15 projects that will bring significant and sustainable improvements to highly used trails and campgrounds in National Forests and Grasslands across the country and engage youth in stewardship. This investment in the 193-million-acre National Forest System is made on behalf of REI members using the REI Co-op Mastercard, and one of the many ways REI involves its members in its philanthropy. With every purchase cardholders make, REI donates to the National Forest Foundation, up to $1 million.*
"As more and more people get outside and enjoy public lands, this investment in National Forests will bring improvements to trails and campgrounds that see a lot of use," said Kristen Ragain, REI philanthropy and community partnerships manager. "This year, many projects our members are supporting are also helping connect youth to National Forests, as we know inspiring the next generation of outdoor advocates is critical to the future of our public lands."
National Forests and Grasslands are a key way for people to enjoy the outdoors, providing more than 158,000 miles of trails and 5,000 campgrounds, and attracting 170 million visitors per year. As an organization dedicated to awakening a lifelong love of the outdoors for all, REI invests deeply in efforts to create access to outdoor places and assure wild places stay wild for future generations to enjoy. Since 2017, REI's investment in the NFF helped engage more than 1,700 volunteers in stewardship projects that touched over 160 miles of trail and nearly 65 campgrounds in 16 National Forests across the country.
"We are proud and excited to be partnering with REI for a third year on projects to make recreational opportunities in our National Forests more ecologically sustainable, and more accessible and enjoyable for the people who seek them out," says Mary Mitsos, NFF president. "This extraordinary and unique partnership demonstrates the deep commitment that REI and its members have to restoring and protecting our public lands."
This year's investment will support 15 projects in National Forests across the country including:
The Crawford Path in the White Mountains National Forest in New Hampshire:

In celebration of The Crawford Path's 200

th

anniversary, REI funds will support sustainable trail repairs along the country's oldest continuously-used mountain trail in New Hampshire. REI helped begin this work in 2018, and this year will assist in completing the project. In addition, REI funds will support a Friend of the Forest Day, where youth and the public can engage in stewardship on this historic trail. 2019 marks the co-op's second year in providing funding for this work.

Midewin National Tallgrass Prairie in Illinois:

REI funds will support restoration efforts in the Midewin National Tallgrass Prairie near Chicago. The NFF will partner with the Midewin Youth Corps to offer a six-week long summer work program for students from urban areas. Students earn an hourly wage, learn valuable work skills and are exposed to nature and conservation.

Mt. Hood National Forest in Oregon:

REI funds will help improve 10 miles of trails used by hikers, runners and mountain bikers. The project will engage the Northwest Youth Corps to employ 20 young adults for 17 weeks in trail stewardship, allowing them to gain experience for possible jobs in the natural resource field in the future.
Other projects supported by the REI investment include work in California, Colorado, Georgia, Idaho, North Carolina, Ohio, Tennessee, Utah, Virginia and Washington.
Share This Article