Quiksilver Athlete Sammy Carlson Releases YUP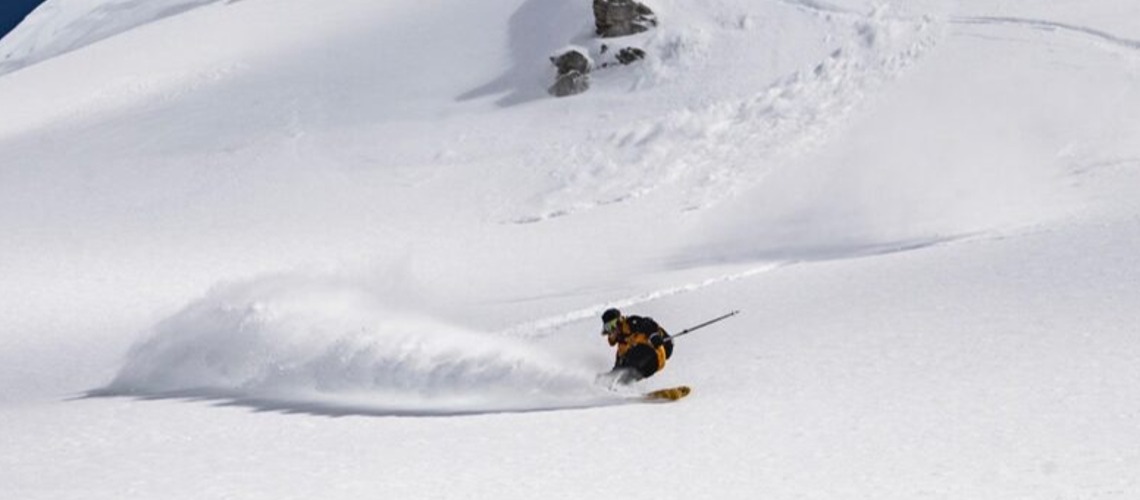 Quiksilver professional snow athlete Sammy Carlson has officially released his newest short film, YUP. The Quiksilver-sponsored project is intended for skiers and snowboarders alike, especially those with an appreciation for backcountry riding. The short film was shot in two unique locations as Carlson took on the slopes in the backwoods of British Columbia and made a trip to the Alaskan mountains via Black Ops Helicopters.
An experienced backcountry skier known for constantly pushing the boundaries and seeking the unexpected, Carlson has secured a legacy for himself on the slopes. He spends his winters exploring the expansive, remote, and untouched landscape of the British Columbia backcountry, testing his limits on the most technical terrain. His newest film, YUP, offers a glimpse into his recent backcountry experiences riding some of the world's best terrain.
Carlson reminisces, "The season was full of ups and downs. It was hard to get in a rhythm this past year. At times we were dealing with a tricky snowpack and battling weather, and I was also battling a few minor injuries." Carlson's patience was tested in the backcountry, as he was challenged to use creativity in finding the best snow. The result was some of his most memorable freeriding moments, some of which occurred alongside two longtime friends and experienced big-mountain skiers, Todd Ligare and Vinzenz Keller. The athletes tapped unridden Alaskan terrain and scored a few unforgettable lines. To align with Carlson's vision of a sustainable future, all transportation emissions associated with this film were carbon-offset through Offset Alliance.
"My goal for this year's film was to focus more on riding lines," Carlson continues. "This trip to AK amplified my desire to ride big lines. We gained a lot of knowledge together as a crew and ended up scoring some epic lines. I'm excited to get back out there and continue to push myself in the mountains."
For the second year, Carlson chose to team up with renowned director Blake Vincent Kueny and his post-production company, Rolling Hills. "It's always amazing to see how Sammy can push his skiing. We love collaborating with him to bring it all together," says Kueny. "The film's cinematography is breathtaking. Danny Leblanc, Ed Clem and Brody Jones really pushed the cinematography to the next level, and it was so fun to edit what they brought back."
Throughout the film, Carlson can be seen wearing the Sammy Carlson Stretch Quest Shell Snow Jacket, a performance jacket designed and tested in the elements by Carlson himself.
Share This Article