Powder Mountain Resort Releases Season Pass Pricing For 2019-20 Winter Season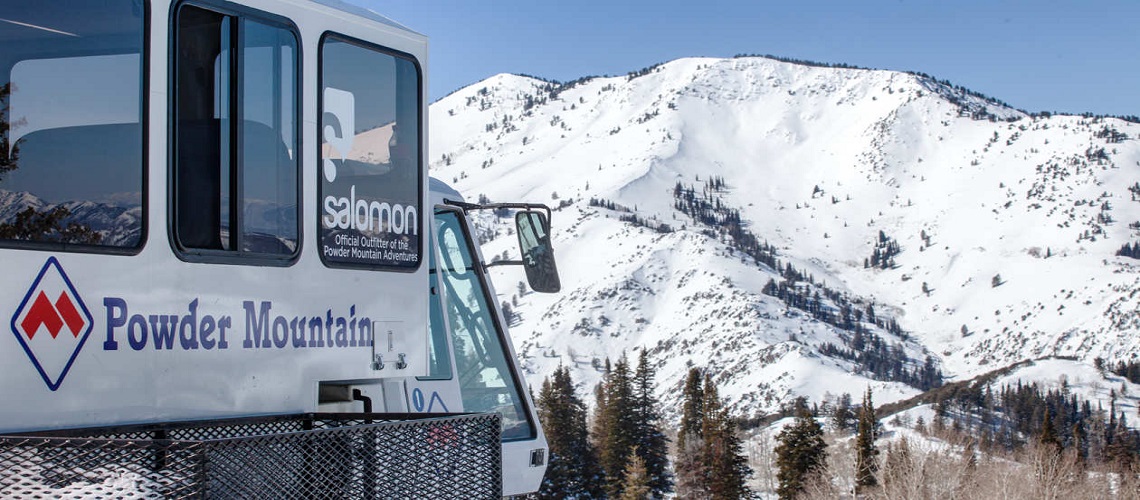 Powder Mountain Resort, the largest resort in North America by skiable acreage, is pleased to announce the launch of their 2019-20 Winter Season Passes. Powder Mountain limits annual season pass sales to 3,000 to ensure an uncrowded and truly unique experience for its guests.
New for the upcoming winter season, the resort has expanded their pass offering to include a heavily discounted young adult pass for skiers and riders between the ages of 19 and 26. Season Pass holders receive great benefits with 11 partner resorts, including 3 free ski days at Copper Mountain, Grand Targhee Resort, Kiroro Resort and many more. Season pass holders also receive discounts at local businesses, including Lucky Slice Pizza, Slackwater and Eden A La Mode. Powder Mountain's 2019-2020 Season Passes are currently on sale to existing pass holders and will be available to everyone starting Sunday, March 10th, 2019. Guests can save up to 30% on season passes by purchasing before May 1st, 2019. More information is available at powdermountain.com.
"We want people to enjoy skiing and riding the way it was meant to be, uncrowded, unspoiled and adventurous. Powder Mountain is a one of a kind destination that needs to be experienced firsthand to truly appreciate" explains Mark Schroetel, General Manager of Powder Mountain Resort. For the past three seasons, the resort has instituted aggressively low daily ticket and season pass caps to protect the wide-open character of the resort. "Long time Powder Mountain skiers and riders consistently ask us to keep the resort uncrowded and affordable while honoring the legacy of a resort that feels like a secret spot and is one of the last resorts in North America that still offers untouched powder for days after a storm." adds Schroetel. With the extremely limited number of passes available, purchasing in advance has become a necessity to guarantee access to Powder Mountain.
Beginning March 18th, 2019 and extending through the end of the 2018-19 winter season, Powder Mountain Resort will be offering half-off lift tickets for season pass holders from any other ski resort in the world. In addition to the season pass cap, the resort restricts day ticket sales to 1,500 to further enhance the guest experience and be true to the spirit of Powder Mountain. As an independently owned resort, it is increasingly being recognized as one of the best skiing destinations in the country thanks to the expansive terrain, lack of crowds and 100% natural snow.
Powder Mountain's commitment to preserving the powder extends to the real estate development underway at the top of the mountain. Building walkable neighborhoods, limiting square footage and keeping open spaces untouched has been the top priority. The Summit Powder Mountain offerings include a range of custom home site lots in Bobcat Ridge and the Overlook neighborhoods, pre-designed Horizon Cabins or "heritage-modern" townhomes in Copper Crest West. For additional real estate information, email realestate@powdermountain.com or visit online at powdermountain.com.

Powder Mountain offers something for everyone, from groomers to terrain parks, in addition to elements not commonly found at other resorts. Unique adventure experiences can be found for the day skier, including Powder Country, where skiers head off-piste to return via a network of shuttle buses, or single ride snowcat runs on Lightning Ridge or Raintree, where $25 tickets provide access to open powder runs, glades and 2,500' vertical feet of epic terrain.
Powder Mountain Getaways, the perfect lodging option to enjoy spring in Eden, Utah, will be offering 3 nights for the price of 2 from March 25th to May 1st.
The resort hosts live music 3 to 5 nights a week on mountain in the Powder Keg and in the valley every Thursday night as part of Pizza and Pints at Bower Lodge.
To conclude the 2018-19 winter season, Powder Mountain will be throwing an end of winter celebration at Timberline Lodge and Bower Lodge on Saturday, April 7th. Full details available on the resort's website.
Share This Article