Perisher Closes Down Operations At Blue Cow And Guthega For The Season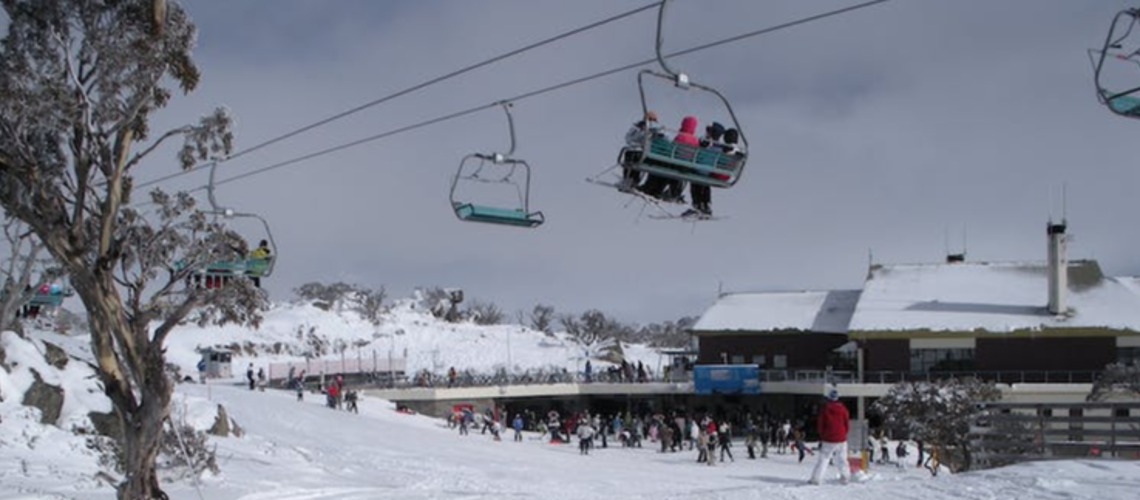 Blue Cow and Guthega ski resorts, two beloved winter destinations in the Snowy Mountains of New South Wales, have announced their closure for the upcoming 2023 winter season. The decision comes as a result of unprecedented weather conditions. It has been a poor snow season in Australia after the country's warmest winter on record, with several ski areas set to close much earlier than usual
Both resorts, which are part of the Perisher Ski Resort complex, have long been favored by snow enthusiasts for their picturesque slopes, state-of-the-art facilities, and extensive winter sports offerings.
Management explained the rationale behind their decision: "TWhat a season it's been so far! The low snowfall, warmer temperatures & limited opportunity for snowmaking we've seen recently has made it hard to remember the awesome pow days of mid-June & the string of stunning bluebirds in late July. Given current conditions, it has quickly approached the time of the season when we need to wrap wrap operations in certain resort areas. We would like to inform you that Perisher's lift operations in both Blue Cow & Guthega are expected to cease for 2023 from Monday 4th September. The last day of operations in Blue Cow & Guthega will be Sunday 3rd September. Thank you for helping us make this season a ripper one. Don't forget, Perisher Valley is still open & waiting for you to dig into some awesome spring riding right up until October."
Climate change and its impact on Australia's snowfall patterns have been topics of growing concern, and this unprecedented closure underscores the urgency of addressing these issues.
The closure of Blue Cow and Guthega ski resorts serves as a stark reminder of the challenges faced by the winter tourism industry in the face of a changing climate. While the resorts remain committed to their long-term sustainability, they acknowledge that adapting to these changing conditions will require innovative solutions and a collective effort.
In the meantime, skiers and snowboarders will have to look for alternative destinations to enjoy their winter adventures in 2023. The early closure of these iconic resorts serves as a sobering reminder of the importance of addressing climate change and its impacts on our beloved winter sports.
As the 2023 winter season ends, the Snowy Mountains community and the snow sports industry will undoubtedly come together to navigate the challenges ahead,
Share This Article