Pats Peak Season Passes Now Available With Staged Payment Options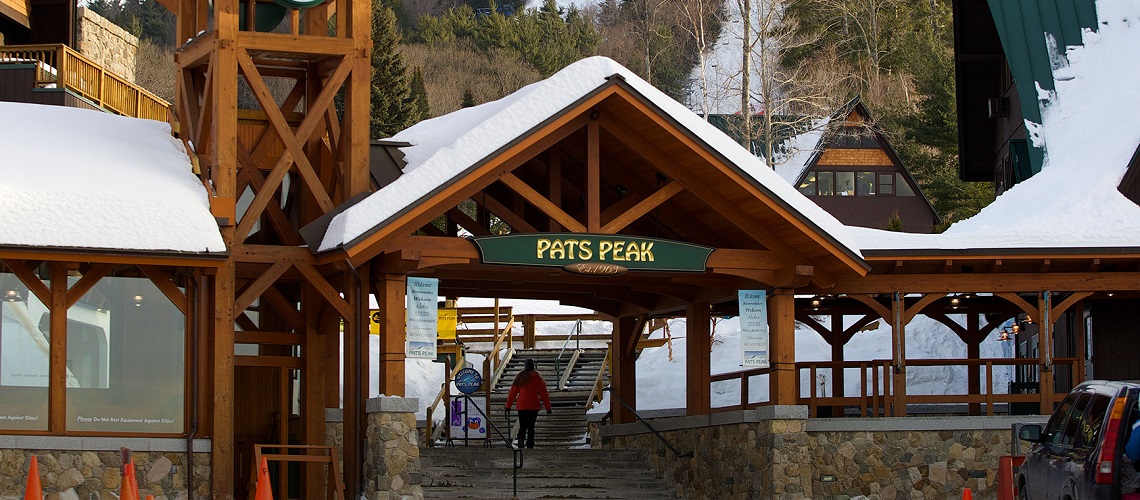 PATS PEAK announces its $99 down season pass promotion. Purchasers can lock in the early season rate for 2021-2022 PATS PEAK Season Passes and pay only $99 down, if they purchase by August 15, 2021, with three easy installments due before the season begins.
This Payment Plan option is only available when passes are purchased between July 6, 2021 and August 15, 2021. This payment plan applies to season passes only (excludes Peak Reward Season Pass options). There is no interest and no additional fees for using this payment plan. The balance due will be automatically charged to the credit card used for the initial $99 down payment. The payments will be automatically charged and spread out over three months: September 1, October 1, and November 1, 2021. Payments are calculated by taking the total purchase, less the $99 down payment per pass and divide by three monthly payments. Season passes are non-transferable and non-refundable. There are no refunds once the commitment has been made to this pass payment plan. Purchasers acknowledge and accept full responsibility for these terms and guaranty payment for all the season passes purchased. To alleviate uncertainty and provide flexibility, regardless of when the purchase a 2021/2022 PATS PEAK Season Pass is, it can be transfer to a 2022/2023 season for any reason. The purchasers will need to contact PATS PEAK via info@patspeak.com between September 10, 2021 and December 10, 2021 to transfer their pass. There is no fee to transfer a pass to the 2022/2023 winter season.
PATS PEAK Season Passes provide excellent value for guests who ski or ride frequently and remain affordable in order to allow individuals and families to spend more time on the slopes, without financial burdens. The average adult who purchases a weekend lift ticket six times would be paying about the same as the price of an Unlimited Season Pass.
PATS PEAK Season Pass Options:
Powder Pass Club Season Pass

Unlimited Season Pass

"20Something" Unlimited Season Pass

Midweek Season Pass

Transferable Season Pass
Share This Article