US Halfpipe Athlete Arielle Gold Announces Retirement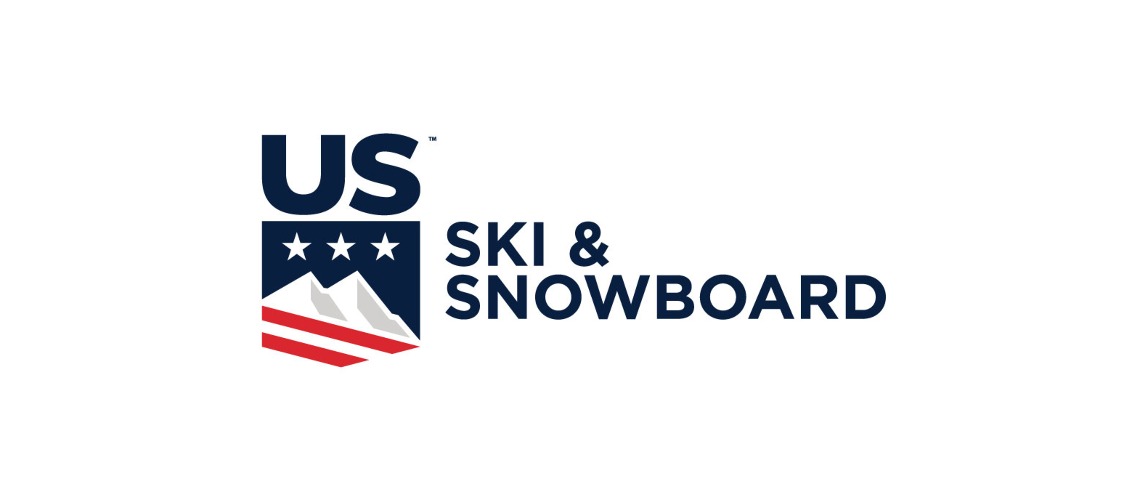 2018 Olympic bronze medalist and five-time X Games medalist Arielle Gold has announced her retirement from competitive halfpipe snowboarding. The retirement comes after nine years on the U.S. Snowboard Pro Halfpipe Team and two years on the Rookie Team.

Reflecting on her career, Gold noted one memory she will never forget. "A major career highlight for me was my first X Games medal, when I earned bronze in 2013," Gold reflected. "I went into it as an alternate and was able to get into the event after one of my long-time inspirations, Gretchen Bleiler, unfortunately had to drop out due to an injury. I went on to land one of the best runs of my life and earned my first X Games podium."
Defying odds became a trend for Gold. She went into the 2018 Olympics with a recurring shoulder injury and stunned the snowboarding community by winning a medal. "I went into my second Olympic Games perceived as an underdog," said Gold. "Few people anticipated that I would even make the Olympic Team, but I think their doubts only fed into my motivation and allowed me to focus on having fun riding without any external pressure. Having dislocated my shoulder in the days leading up to the event, the support of the U.S. Snowboard Team's incredible staff was monumental in helping me to persevere through the injury and earn an Olympic bronze medal." Along with her Olympic and X Games medals, Gold also earned the title of FIS Snowboard Halfpipe World Champion in 2013.
"Arielle will be greatly missed in the snowboard community," said former U.S. Snowboard Pro Halfpipe Team Head Coach Rick Bower. "She is an incredibly talented rider with a fiercely determined work ethic. These qualities helped her earn a bronze medal at the 2018 Olympics. I know the lessons she learned from competitive snowboarding will enable her to be successful in whatever she chooses to do in life."
Gold's game time performances were just the tip of the iceberg when it comes to what she brought to the sport. She was a supportive teammate and truly cared about the future of the sport, helping many young athletes as they progressed through the ranks.
"I'm so grateful that a portion of my career overlapped with Arielle's," said former teammate, snowboarding icon and three-time Olympic medalist Kelly Clark. "She was a great competitor, teammate and friend. She had the ability to compete at the highest level, while supporting those around her. She was always pushing herself to be her best, and by doing that, she pushed her teammates and the sport of snowboarding to progress. I'm proud of who she is and of her contribution to the sport. I am excited to see what she takes on next."

While the decision to retire has been among Gold's most difficult yet, she is excited to embark on her next adventure in pursuit of a degree in veterinary medicine. "I have known that I've wanted to become a veterinarian long before I started snowboarding, but I wanted to completely dedicate myself to my snowboarding career first," she said. "I'm more comfortable with the decision now because I'm excited to move on to another career that I have always been passionate about." She has been working full-time at a local veterinary emergency room, and is in the process of applying to veterinary school for the fall of 2022. Throughout her snowboarding travels, Gold has seen the discrepancies that exist in access to veterinary care in underprivileged communities. Her goal is to use her education to provide care to animals who might not otherwise receive it due to financial constraints.

Improving the community around her has always been a priority for Gold, especially through her involvement with nonprofits like Protect Our Winters and Animal Rescue of the Rockies. Gold adopted a dog of her own last year and aspires to implement everything she has learned through her own animal advocacy efforts into her future veterinary pursuits. Gold also plans to continue her efforts with Protect Our Winters, stating, "I will never stop working towards a more sustainable lifestyle, and I have every intention of continuing to contribute in any way that I can."

Gold plans to stay connected to the sport amidst her future pursuits. "I'm definitely hoping to do whatever I can to stay involved," she said. "I've grown up with most of the people in the industry, so they've basically become family at this point. My brother, Taylor, is still competing for the U.S. Snowboard Team on the professional circuit, so I'm anticipating that I'll go to as many events as I can."
"Being able to ride and compete alongside Arielle for so many years was such an amazing and rare opportunity," said Gold's brother and U.S. Snowboard Pro Halfpipe Team veteran Taylor Gold. "Having family to travel with provides a level of support that few are fortunate enough to experience. We endured lows, enjoyed the highs and explored so many new places along the way together. I'll miss watching her progress and definitely riding and traveling with her."
Gold recognized that the bond between her and her brother as teammates and siblings is very special. Looking back on her career, she noted that having a brother in the sport helped tremendously, and she would like to continue to do the same for him as he aims for the 2022 Olympic Games in Beijing. "Taylor and I have always been able to provide a degree of emotional support that only comes from familial ties. I know how emotionally demanding the competitive circuit can be, and I want to support him in any capacity that I can."
In addition to her brother, Gold would also like to express her gratitude to her parents, Ken and Patty Gold. Without their unconditional support throughout the peaks and valleys of her career, Gold does not feel that her career would have been possible. She would also like to thank her coach, Rick Bower, former teammate, Kelly Clark, and childhood coaches, Ashley Berger, Jo Rolls, Spencer Tamblyn and Heath Van Aken. She added, "Thank you to the U.S. Ski & Snowboard for all of the support. By no means am I leaving snowboarding forever and I am incredibly grateful for all of the opportunities I have been given throughout my career. My snowboarding career played a monumental part in growing into the person that I am today, and I am so unbelievably grateful for all of the pow turns, places and people I encountered along the way. Thank you snowboarding."
Share This Article