Pats Peak And Grappone Automotive Group: Two Family-owned Companies Continue Partnership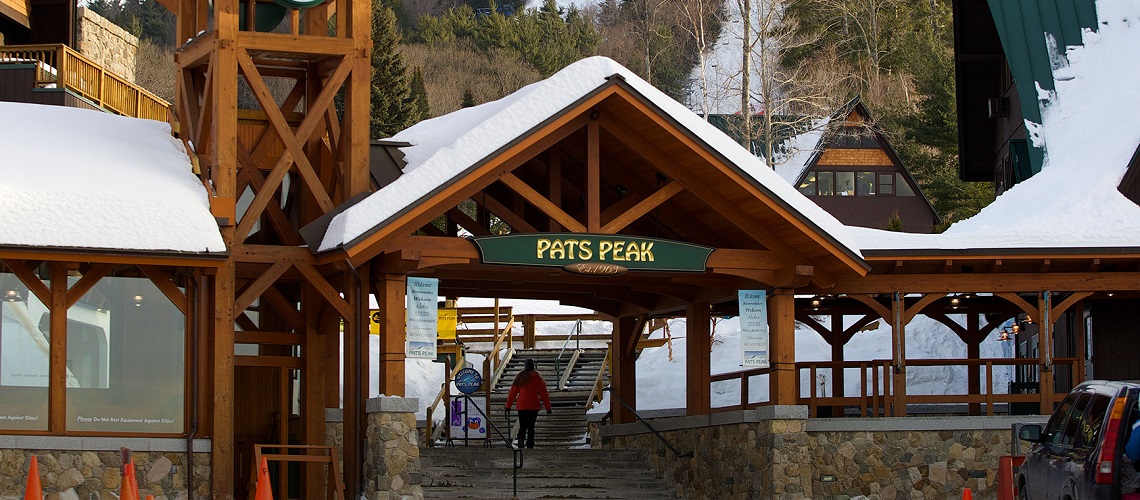 Pats Peak announces the fourteenth year of a partnership with Grappone Automotive Group, where both companies provide co-marketing to their respective consumers through this partnership.
Since Grappone Automotive Group is the "Official Dealership of PATS PEAK, on-mountain marketing opportunities for Grappone are available at the mountain year-round including at special events to promote their dealership. Grappone Automotive Group provides their customers, during the winter months and while supplies last, with two Pats Peak Season Passes with the purchase of a new or used vehicle.
"Both companies share the same goal of providing the best products and services to their customers. We are happy to continue this co-marketing opportunity with another local family-owned company," comments Kris Blomback, General Manager of Pats Peak.
The Grappone Automotive Group has been meeting New Hampshire's automotive needs since starting as a local gas station in 1924. With more than 300 team members, this family owned business strives to serve their guests and community with integrity, kindness and respect. At the Grappone Automotive Group, they know that most people hate the hassle and wasted time of the back and forth negotiation process so they changed the way they do business to put the fun back into buying a car. Grappone will give you upfront pricing and a negotiation free buying process so you can focus on the good stuff.
PATS PEAK is beginning its 57th consecutive ski and snowboard season under the Patenaude family ownership. PATS PEAK has 28 trails for all abilities, 9 gladed areas, 3 terrain parks, a snowtubing park, 11 lifts, 100 percent snowmaking and some of the most challenging skiing in Southern New Hampshire. PATS PEAK has a Weekday Learn to Ski and Snowboard Program for more than 8,000 kids from over 100 local schools. There are more than 70 Adult/Corporate Racing teams in the Adult/Corporate Racing League. Many adults participate in the weekday Adult Ski & Snowboard Clinics for all ability levels. PATS PEAK has 100% of its trails on the main mountain lit for night skiing/riding and is one of the state's most accessible learn-to-ski-and-snowboard mountains, with three separate beginner areas. PATS PEAK is located in Henniker, NH, just twenty minutes from Concord, forty minutes from Manchester, and ninety minutes from Boston.
Share This Article