North Face Teams Up With Online Ceramics For Earth Day-Inspired Collection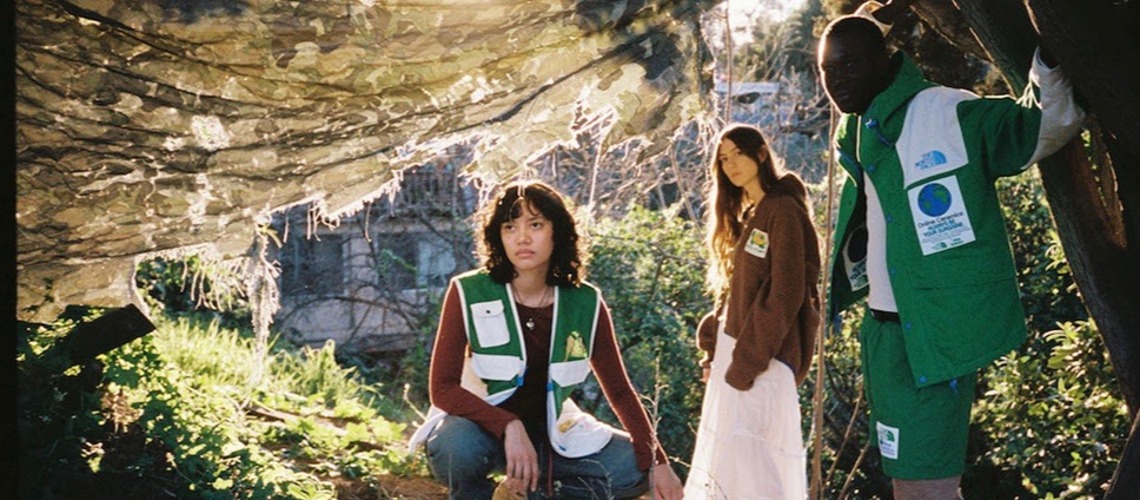 On Earth Day, The North Face announced a new collaboration with Online Ceramics for a collection inspired by '70s California climb culture. Available for purchase April 29, The North Face x Online Ceramics collection is rooted in innovative and playful designs celebrating the planet.
Based in Los Angeles, Online Ceramics is a streetwear brand known for their small-batch, hand dyed graphic t-shirts featuring artwork inspired by the beauty of the planet and creatures of Earth, while being synonymous with the Grateful Dead. The brand was founded in 2016 and burst onto the scene with its distinctive style that aims to provide a unique perspective on topics such as spirituality and self-discovery—while prioritizing local, lower-impact manufacturing practices.
"We've always aimed to create apparel with positive messages that encourage people to shift their way of thinking. Collaborating with an iconic brand like The North Face has allowed us to fuse our unique, thought-provoking designs with the styles The North Face is known for, creating retro-inspired gear that celebrates Earth everyday." said Elijah Funk and Alix Ross, Founders of Online Ceramics
As part of The North Face x Online Ceramics collaboration, The North Face is introducing its latest innovation: Re-Grind, a process that repurposes scraps from factory floors into new, wearable gear. The new Re-Grind platform will be included in additional The North Face pieces throughout the year—continuing its commitment to convert 100% of its top materials for apparel to recycled, regenerative or renewable by 2025.
Apparel pieces in the collection are also made with 75% or greater recycled or organic fabric content, earning them The North Face "Exploration Without Compromise" badge – which is shopable online and in-stores – in line with the brand's mission to create the best possible products while leaving an ever smaller environmental footprint on the places we explore.
Select styles in the Online Ceramics collection, including t-shirts and hoodies, were crafted using Re-Grind.
Available at select The North Face stores and on www.thenorthface.com/tnfxonlineceramics for XPLR Pass members beginning April 29, this collection includes accessories, footwear and a variety of reimagined designs from Online Ceramics, including the 1986 Mountain Jacket, Traction Mule, Utility Field Vest, Eco Trail Sleeping Bag and more. Pieces in The North Face x Online Ceramics collection range in price from $50 to $330.
Share This Article