Nikwax Launches New Down Care Kit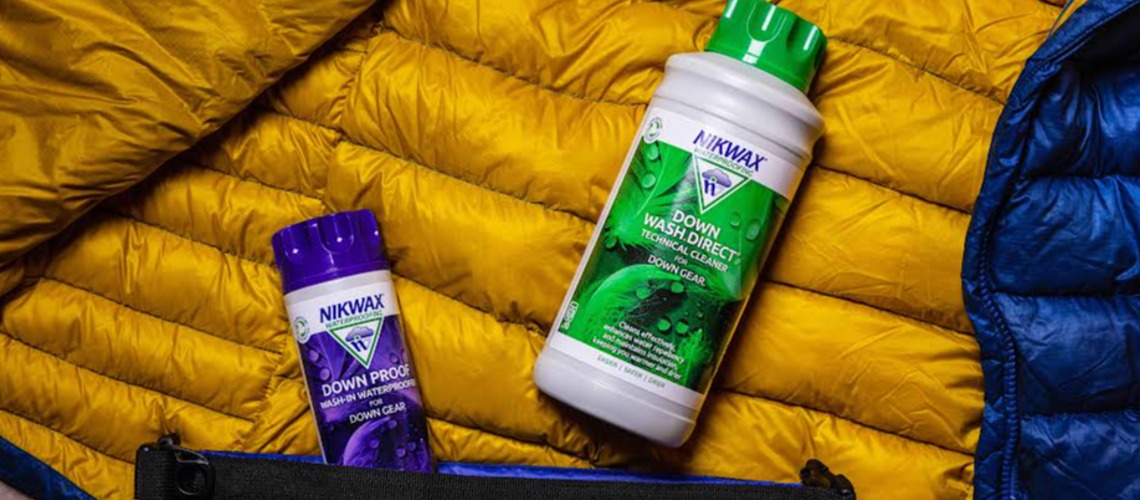 Do you dread washing your down jacket (or sleeping bag) for fear that when retrieved from the washing machine your precious down will be deflated and clumpy? Well, rest assured, you're in safe hands thanks to
Nikwax's new Down Care Kit.

We all know how expensive down gear is (yikes!) and that it requires specialist care to keep it performing at its best, to extend longevity and save you money in the long run.

The new Down Care Kit, available now from Amazon, contains 1L Nikwax Down Wash.Direct® and 300ml Down Proof packaged in a handy 10L Drybag for £22.99.

Down-filled jackets and sleeping bags are great at keeping you warm. The structure of down traps air between its filaments and warmed by body heat provides insulation.
Like all clothing, down items do need cleaning as dirt and body oils build up, affecting the water repellency and insulating properties. Dirt attracts water; and if the fabric absorbs water, it can easily transfer into the down, making it clump together. When down gets wet it loses all of its insulating properties, because water conducts heat away from the body up to 25 times faster than air. It will also gain weight and its breathability will be significantly reduced, leaving you feeling cold, wet, and uncomfortable.
Cleaning your down items in a washing machine with conventional laundry detergent will leave behind a residue that masks water repellency, causing water to be absorbed and a loss of warmth. Nikwax Down Wash.Direct® is a specialist cleaner designed to revitalise the water repellency and insulating properties of hydrophobic and regular down-filled gear.
After your down gear has been thoroughly used you will need to add Durable Water Repellency (DWR). Nikwax Down Proof; a wash-in waterproofer, specifically designed to protect the insulating properties of down-filled gear from wet and damp conditions by adding extra water repellency. Nikwax Down Proof will add DWR to the outer fabric of the gear and also the down fill.
If you're down gear isn't restored by using just Down Wash.Direct it's time to use Down Proof. With average use of your down jacket we recommend you use Down Proof every 5-10 washes.
Share This Article