Next Generation Of US Mogul Skiers Train With USST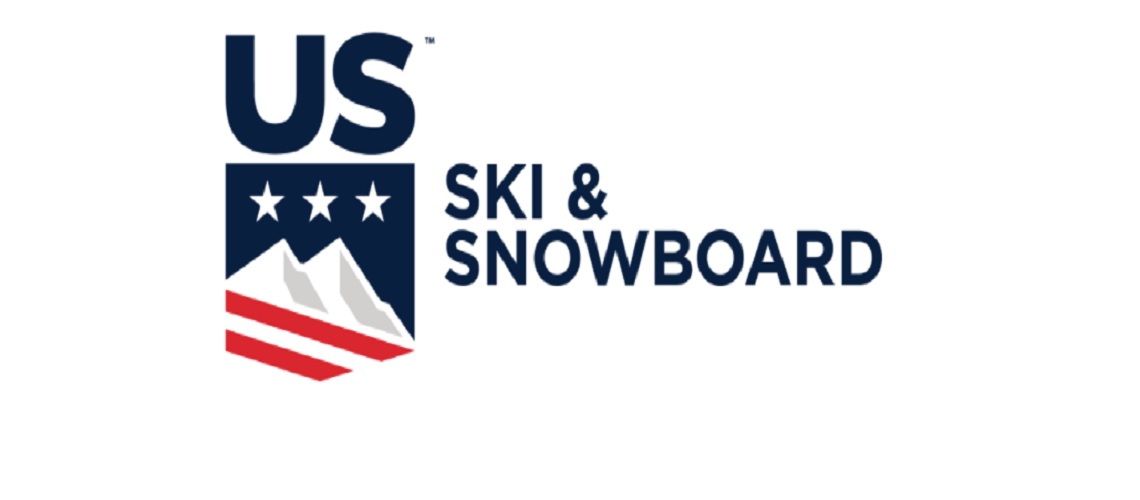 The next generation of moguls athletes had the opportunity to train with national team members in a jam-packed 10-day Young Gun camp from July 15 - 25.
The annual Young Gun program is an invitation-only experience extended to the top-three moguls skiers from each age group from junior nationals per gender. This year included four days of training in Park City and four days of on-snow training at U.S. Ski & Snowboard official training partner Timberline Lodge & Ski Area - a first for the almost-decade old talent ID camp.
The Young Gun program creates a development pipeline for up and coming moguls talent. Participation grants access to national team coaching and facilities, and mimics on a small scale what being a national team member is like. U.S. Ski & Snowboard's Head Moguls Coach, Matt Gnoza estimates that about 80% of the current national team had all been Young Guns at one point or another. "We use this program to see what's coming up the pipeline," Gnoza explained. "These kids have placed themselves on the path to the national team, so the overall concept is to show these young athletes a day in the life."
"I remember my first time being a Young Gun and I recall being a little nervous because I had never trained anywhere else but my home mountain," remembered Alex Lewis (Carlisle, Mass.). "Being a Young Gun was important to me because it was exciting getting to work with some of the U.S. Team coaches at the time. It was also fun to meet athletes from other mountains and divisions. The Young Guns program gave me an insight into what the future looked like. Now being on the other side as a member of the U.S. Moguls Team, watching the young guns train alongside us, is cool because you can see how hard they are working and what they are working on in that part of their career."
The Young Guns arrived in Park City on July 15 for the first half of the camp which mimicked a block of national team water ramp training. Morning sessions had the group up and at it bright and early with a 7 a.m. arrival to the Utah Olympic Park (UOP) for warm-ups, followed by their first water ramp session of the day. Lunch and trampoline training served as the group's break before heading back to the ramps for an afternoon jump session. In total, the Young Guns participated in seven water ramp sessions and four trampoline sessions.
The group also spent time with USOPC Senior Sport Psychologist, Alex Cohen, who took them through a Performance Readiness Planning workshop. Performance readiness planning addresses four main areas to facilitate consistency in performance excellence: preparation, resilience, intensity, and focus. Through setting goals, identifying potential obstacles to those goals and then defining behaviors that will help overcome obstacles, the Young Guns gained valuable tools to be successful in their training and competition aspirations.
U.S. Ski & Snowboard World Cup Coach Joe Discoe took the lead for the Park City portion of the camp, working with the Young Guns in concert with his national team duties. He was assisted by Bryon Wilson, Wasatch Freestyle head moguls coach. "The young guns program is a great place for focused young athletes to come together and feed off of each other's energy," said Wilson. "The atmosphere at Young Guns is one full of focused passion, education, and fun, and every Young Gun I coached was hungry and eager to learn, which made it a pleasure for me to coach. The Young Guns program is also a great place for the athletes to learn where they stand physically and gives them a good understanding of where there might be some weaknesses. Overall I feel like all of the young guns left better than when they started, which in my opinion is a success."
"What was cool about this camp is that the Young Guns were training alongside the U.S. Ski Team," said Discoe. "They weren't set off to their own space. They trained alongside Jaelin and Brad, for example, up in Park City. The Young Guns ramped with them at the same time, which really pumped up the kids. It was really cool to see them get excited to be able to ski with some of their idols. They got to see how [Brad and Jaelin] work and how they work with their coaches. I thought that was very beneficial."
On July 20 the group changed venues and flew out to Timberline Lodge & Ski Area for a four-day block of on-snow training alongside an on-going national team training camp. The Young Guns experienced what team travel is all about: being flexible about flights and car rentals, meal planning and taking care of oneself while on the road. With the help of national team staff, the group got a taste of what their future on the road could look like.
The four-day block mimicked the national team athletes schedule. The Young Guns arrived at Timberline Lodge around 8:30 a.m. for warm-ups for a 9 a.m. lift load up to the snowfield. Both newly hired U.S. Ski & Snowboard World Cup coaches Discoe and Riley Campbell traded days focusing on the Young Guns, leading them through group drills in the flats for a few runs before making their way over to the jump site. The day ended with a few rounds through the moguls lines just as the national team was wrapping their day. This provided an opportunity for a few fun duals between national team members and Young Guns, as well as a chance for the young athletes to get feedback from Gnoza.
Off hill the group stayed busy packing in typical Mount Hood experiences: swimming in Trillium Lake, rope swinging in Hood River and of course, huckleberry shakes. "The goal of Young Guns is not only to help create a funnel in that pipeline to get onto to U.S. Team but also to create that relationship with these young athletes," said Discoe. "They are really good and really talented and have a real possibility of being on the team in the near future. It's cool because these kids come from all over the country and get to hang out and meet each other. They get to create bonds among this more elite-level group, which will hopefully transfer in if they make the team. Because it's more than likely some of these kids will be their teammates."
Before arriving, each Young Gun had to submit their strengths and weaknesses, challenges, and goals for camp as well as their careers. "We want them to list their top three goals, what they want to get out of this camp, what their weaknesses are that they need to work on," explained Discoe. "We then correlate their training towards that."
Taking the Young Guns on-snow was new this year, and well-received by both the athletes and the coaching staff. "Alli Macuga softened up her skiing quite a bit, which was one of the main goals she wanted to work on," reflected Discoe. "Zoe Dwinelle threw her first fulls on snow ever. That was one of her major goals. A lot of them are trying new tricks with different grabs and bringing new skills to snow. They did well here."
"My favorite part about the camp was being able to train with the U.S. Team coaches and use the facilities that they're able to use," said Dane Alexander (Wasatch Freestyle). "I got to hang out with a good group of kids. I learned a lot more about how to take care of my body and stretch before and after training."
Riding the success of this year's innovations of having the Young Guns training alongside the national team, as well as the on-snow component, has Discoe optimistic about future improvements to the program. "I would like to see Young Guns on a grander scale. Whether the camp is elongated to include two blocks of on-snow training or provide multiple, shorter camps. The on-snow portion was really good but it's also short. The athletes would get more focused training if we did two on-snow blocks. Or we could bring them in, give them back to their coaches and get them pumped up, and then bring them back for something else."
"At this year's young guns I did my first full-on snow," said Zoe Dwinelle (Park City Ski & Snowboard). "The coaches and athletes were the ones that helped me do it - they were so supportive and encouraging. When I did my first full I felt so happy that I had done something new, and something that will improve my skiing later. Overall this Young Guns camp was probably the best on-snow camp I've been to. I learned new tricks, met new people, and got to see what it felt like to be on the U.S. moguls team."
This year's Young Guns:
Jackson Harvey, Winter Park Competition Center
Dane Alexander, Wasatch Freestyle
Jackson True, Team Summit
Megan Ciaglo, Killington Mountain School
Sam Gottesfeld, Winter Park Competition Center
Zoe Dwinell, Park City Ski & Snowboard
Alli Macuga, Park City Ski & Snowboard
Vivian "Reese" Chapdelaine, Aspen Valley Ski & Snowboard Club
Kasey Hogg, Wasatch Freestyle
Luke Weiler, Bristol Mountain Freestyle
Share This Article