New "Red Bull Raid" Competition Coming To Squaw Valley On April 13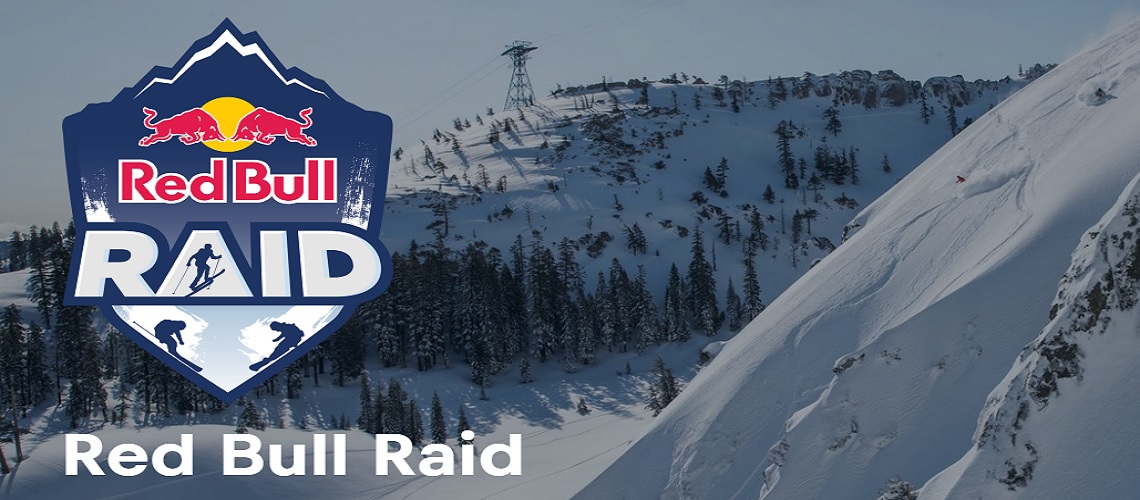 Red Bull is bringing a brand new event to Squaw Valley on April 13, 2019: Red Bull Raid. The event will be hosted in Squaw Valley's Silverado area, with competition based around both uphill and downhill skill and speed. The competition is composed of two parts: ski touring or splitboarding up and then the descent on the same equipment. Known for putting on some of the world's most extreme competitions, Red Bull brings the Raid to Squaw Valley as the first and only event of its kind. The event will bring out some of the area's most talented athletes, celebrating Squaw Valley's legacy of pushing the extremes on snow.
Limited to a maximum of 60 total competitors, the categories include men's ski, men's splitboard, women's ski and women's splitboard. Each run can score a maximum of 200 points: 100 for the climb and 100 for the descent. The first competitor to reach the top in each category will score the maximum 100 points for the climb. Each position after that will be an incremental deduction of one point. The descent will be scored by a panel of three judges on three categories: style, line and control.
The entry fee is $50, and prizes of cash and other big-ticket items will be awarded to the first, second and third place finishers in each category. Skiing and riding spectators are welcome and encouraged to support the athletes as they take on some of Squaw Valley's most formidable terrain. The specific location of the competition venue within the Silverado area will be determined based on weather and conditions prior to the event.
More information on the event and registration can be found on the Red Bull Raid website.
Share This Article