National Bobblehead Hall Of Fame Unveils Jessie Diggins Bobblehead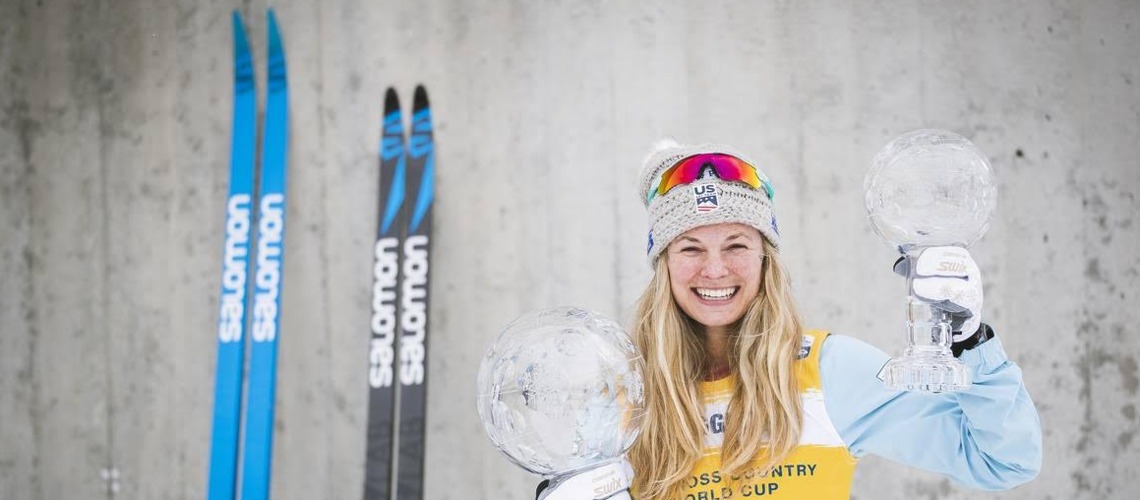 The National Bobblehead Hall of Fame and Museum houses the world's largest collection of bobbleheads and features dozens of exhibits related to the history of bobbleheads, making of bobbleheads and much more. This website is the premier source for bobblehead related info including a Nationwide Bobblehead Giveaway schedule, a comprehensive listing of previous bobbleheads with pictures and additional information, aggregated bobblehead-related news, a members only discussion board for trading, tips and everything else bobblehead-related, online versions of the Hall of Fame and Museum's exhibits, and much more!
They are issuing a Jessie Diggins bobblehead.....
This bobblehead features U.S. Olympic cross-country skier Jessie Diggins, who is the most decorated American cross-country skier of all time. A Minnesota native who was born in Saint Paul and grew up in Afton, Diggins began skiing at the age of 4 and has appeared in three Olympic Games.
In her second appearance in 2018 in South Korea, Diggins and teammate Kikkan Randall won the United States' first-ever cross-country skiing gold medal at the Winter Olympic in the team sprint. In the thrilling final sprint, Diggins passed the previous two individual sprint classical gold medalists – Maiken Caspersen Falla of Norway before the last turn and then Stina Nilsson of Sweden on the last straightaway. It was the first American cross-country skiing medal since Bill Koch won silver in the men's 30K in 1976. Diggins competed in all six women's cross-country skiing events and finished in the top 10 in all of them. At the end of the Games, she was the flag bearer for the United States in the closing ceremony. As Diggins approached the finish line, announcer Chad Salmela jubilantly called out "HERE COMES DIGGINS!" at the end of the stunning victory. Diggins now resides in Vermont, where she trains.
Expected to ship in November 2023
Bobblehead is high quality and produced by the National Bobblehead Hall of Fame and Museum in conjunction with Kaillie Humphries
7 inches tall
Individually numbered to 2,023
Share This Article