Copper Mountain Teams Up With Leitner Poma To Upgrade Timberline Express Chairlift To 6-pack Highspeed Chair Debuting Winter 2024-25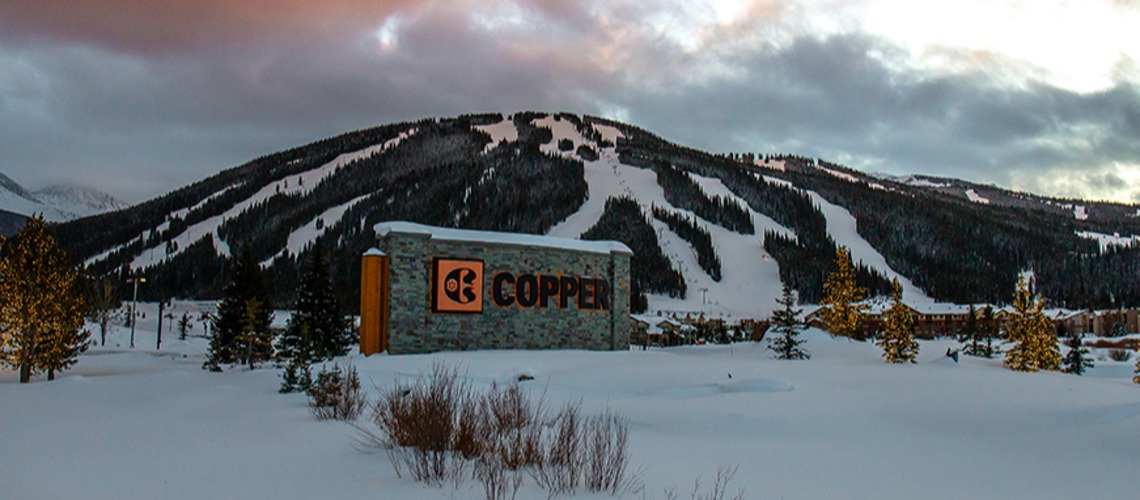 On the heels of Copper's recent announcement of the resort's single largest capital investment in more than a decade, Copper Mountain has confirmed more upgrades are coming to The Athlete's Mountain. The resort recently confirmed its partnership with Leitner Poma to upgrade the Timberline Express chairlift located on the western side of the mountain. The resort will be replacing the 4-person chairlift with a high-speed 6-pack chairlift, which will greatly increase the lift's uphill capacity.
This upgrade reaffirms Copper Mountain's commitment to investing in the on-mountain experience. The chair replacement is in continuation of the resort's Western Territory expansion and once complete, will increase access to some of Copper Mountain's most sought-after groomed terrain. With a focus on enhancing convenience and accessibility, the upgrade will cater to both seasoned athletes and beginners, ensuring everyone can spend more time exploring the resort's Western Territory and less time on the lift.
"The Timberline Express Chairlift services some of the most popular intermediate terrain," said Dustin Lyman, President and General Manager of Copper Mountain. "With the introduction of a 6-pack high-speed lift, we are boosting uphill capacity significantly, effectively reducing wait times and granting skiers and riders quicker access to one of our most treasured mountain areas. This upgrade will undoubtedly be a game-changer for Copper Mountain."
Project Timeline and Debut
The upgraded 6-pack chairlift is set to debut for 2024-25 winter season. Groundwork for the project has already begun, and the majority of the installment work is set to take place during the 2024 summer season. Copper is dedicated to offering a seamless transition during the upgrade process. With a shared vision of delivering excellence, Copper Mountain and Leitner Poma are excited to join forces to provide guests with a state-of-the-art chairlift that meets the highest safety and performance standards.
Upgrades Launching This Winter 2023-24
Guests have plenty of upgrades to look forward to this winter as well, with several new projects in store for the 2023-24 winter season. The resort is set to unveil numerous upgrades both on and off the slopes. As part of these enhancements, visitors can expect ski trail upgrades, innovative snowmaking installations, and the introduction of new snowcats. Most notably, the highly anticipated debut of the Aerie, a new mid-mountain lodge, will redefine the culinary experience at Copper Mountain. Beyond the mountain, exciting improvements in the base area include a new childcare facility for employees and community members, heated sidewalk upgrades, an expansion of the Far East parking lot and two new buses to the resort's COBUS fleet.
Share This Article