MSR Reactor Stove System & Dynalock Ascent Poles Receive Awards From Backpacker And ISPO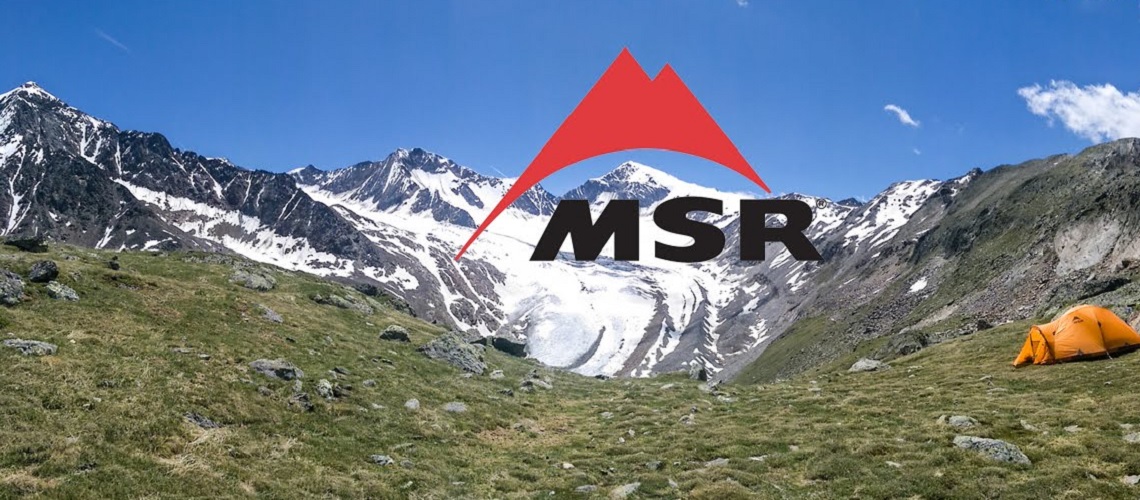 Mountain Safety Research is honored to receive two prestigious awards, from ISPO and BACKPACKER, for two of their standard-setting high-performance mountaineering products this spring.
The MSR DynaLock Ascent Poles have been recognized as one of the 55 ISPO 2019 Award Winners in the snowsports category. Winners were selected by an international jury of outdoor experts, and announced at the 2019 ISPO tradeshow in Munich, Germany earlier this year.
Ideal for lightweight mountaineering and snowshoeing, the carbon DynaLock Ascent Poles feature MSR's patented secure adjustment mechanism for rock-solid performance and tool-free tensioning. The poles are characterized by their lightweight, easy handling, and quick deploy folding design. Made with Kevlar-reinforced carbon fiber, these poles also feature an EVA foam grip, plus lower grip for sidehilling and choking up on steep terrain. The DynaLock Ascent poles are available in two sizes, 100-120cm (small) and 120-140cm (large).
Backpacker has awarded the Reactor Stoves System with their Editor's Choice Gold award. The Gold award is Backpacker's legacy, performance-over-time designation and is featured in Backpacker's Spring Gear Guide, which went on sale March 8th. This award is given annually to products in recognition of their outstanding innovation in design, materials, and performance.
"BACKPACKER gear reviews set the benchmark by which all others are measured," Backpacker Editor-in-Chief Dennis Lewon said. "That's because no other magazine or website conducts field testing as rigorously or impartially as the crew led by our Gear Editor, Eli Bernstein. Our core testers each have years of backcountry experience and expertise. "Our transparent process has earned an unrivaled level of trust from readers, retailers, and manufacturers. The result? Best-in-class reviews that lead consumers to best-in-class gear."
The MSR Reactor Stove System has been an MSR favorite since 2007 and is the fastest, most fuel-efficient all-condition stove system on the market. The Reactor offers maximum fuel efficiency, unmatched wind protection, and unrivaled boil time – boiling half a liter of water in just 1.5 minutes. Test results revealed that when the wind was blowing at 12 miles per hour, the Reactor Stove System boiled water in 3 minutes and 30 seconds, using just 12 grams of fuel compared to the 13 minutes and 40 seconds and 31 grams of fuel a leading competitor's pressure regulated stove system boiled the water in.
The Reactor Stove System is available in 1-liter, 1.7-liter and 2.5-liter stove options.
"As a tight-knit team of outdoor adventurers ourselves, we engineer and manufacture cutting-edge backcountry gear that we're excited to share with the outdoor community," says Sarah Courtney, Winter Category Manager at MSR. "It's an honor to be recognized for MSR's new and innovative products like the DynaLock Ascent Poles as well as long-time fan favorites like the Reactor Stove System."
Share This Article