MND Snow: New Snow-making System Ensures Snow Is Guaranteed In Unfortunately Named St. Corona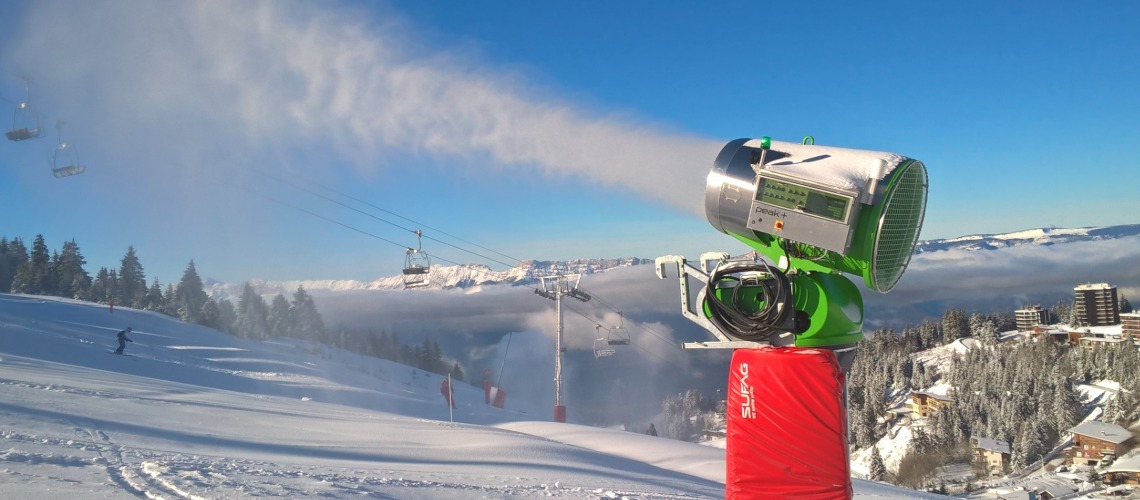 When it comes to guaranteed snow and above all snow quality, MND Snow with its SUFAG snow guns is the right contact. The St. Corona am Wechsel ski area has built a new drag lift for the coming winter season and expanded the range of slopes with this construction project. Of course, this also meant that the snowmaking system had to be strengthened and the contract went to MND Austria GmbH as part of a public tender.
"Right in the middle of a family paradise" is the motto of the St. Corona am Wechsel adventure arena, which leaves nothing to be desired in winter. A land of plenty of winter adventure. Simple lifts and flat slopes for fun winter fun for the smallest snow fans. Plus a toboggan run and toboggan run for a whizzing experience. The adjoining gastro zone is ideal for an enjoyable breather and allows parents a relaxed look at the exuberant children. Winter sports rental and the winter sports school are within easy reach. A paradise for families.
The Kosaplaner company was entrusted with the planning and tendering of the project, and MND Austria GmbH, as a full-service provider, was commissioned with the implementation. Approx. 1000 m of cast pipes and line material were laid on the new runway. A total of 9 snow shafts, equipped with hydrants and electrants, were newly built. When it comes to snow machines, the SUFAG SuperAccess model is often chosen, and a SUFAG PEAK Silent is used for the noise-sensitive area near the valley station. Six machines are installed on a gunlifter from SUFAG, the PEAK Silent was positioned on a fixed tower. There are also 2 mobile snow machines available. The entire system is controlled via the "SUFAG Supersnow" control system.
During the trial operation and the takeover of the plant by Managing Director Gerald Gabauer, he praised the smooth process during the construction phase and the on-time completion of the plant by the TEAM of MND Austria GmbH.
Share This Article