Marka Moser Recognized By Vail Town Council With 2023 Vail Trailblazer Award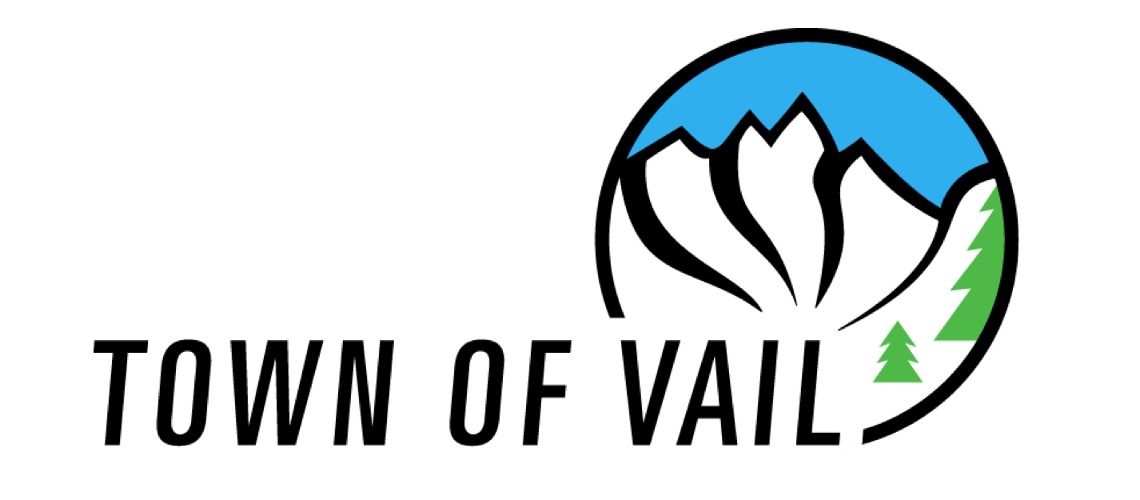 The Town of Vail recently issued the following press release on the Vail Town Council recognizing Marka Moser with the 2023 Vail Trailblazer Award:
A tireless advocate for the children of Vail and supporter of local non-profits, Marka Moser has been selected as the 2023 Vail Trailblazer Award recipient presented by the Vail Town Council. Moser embodies the Vail pioneer spirit of seeing a need and jumping in to find a solution, no matter how big or small the issue. A quiet but steadfast force behind the scenes of many local initiatives, her impacts have been felt through generations of Vail community members.
The annual Vail Trailblazer Award honors those who contribute their time and talent to make Vail a great community. Moser will be formally recognized at the Feb. 7 Vail Town Council evening meeting, at which a mayor's proclamation honoring her significant contributions will be read into the public record. Recognition will also take place during the Town of Vail Annual Community Meeting which will be held in person on March 28 at Donovan Pavilion.
With a background in education, Moser moved with her young family from Boulder to Vail in 1970 after many visits to the home of Bud Palmer, the sports broadcasting pioneer and early Vail homeowner who was Moser's uncle. Moser loved the mountain as well as the people of Vail, where everyone from the top executive to the people working on the mountain were good friends working together to grow the emerging community. Her first contribution was joining in to help the Brown, Krueger and Nottingham families with the community rummage sale – an effort which grew to become the hugely impactful Eagle Valley Community Fund Rummage Sale. She also worked to help the tiny public school by coordinating local volunteers to provide much needed extracurricular activities like music and P.E. and served as a permanent substitute for its three full-time teachers.
By the mid-1970's Moser had two more children and served as president of the board for their childcare, the ABC School. Originally located in Meadow Mountain, the school needed to find a new home, so she helped identify a new location in Vail and signed the mortgage as guarantor along with fellow board member Pam Brandmeyer. As Brandmeyer puts it, "It took a lot of courage to put that deal together and to carry through with it all the way. She worked tirelessly, as did all the parents with children at the school, on repairs, additions, and maintenance. She supplied the vision for what that little school could become."
Moser gave much of her time to the Buddy Werner League, an affordable ski and race program for youth, running the entire program at two different times during the 1970s and 1980s. She also served on the board of the West Vail Water District in addition to being a member of the Eagle Piney Water Protection District, which worked to protect area waterways from being diverted as water sources for Denver. Many longtime locals have fond memories of the Walk for Water, a walkathon through Vail Village and up Vail Mountain that Moser helped organized in the 1970s to raise funds and awareness.
When the Vail Daily got its start in 1981, Moser noticed that the only coverage of local schools was of their sports programs and she brought it up to the publisher, Jim Pavelich. He noted that he wasn't confident that they could fill a dedicated weekly space to schools and Moser assured him that she could. So began her career in journalism and eventually photojournalism, after then Vail Daily photographer Jack Affleck encouraged and trained her to take the pictures needed for her stories. Moser channeled her love of the local community into articles that highlighted the achievements of local children beyond the playing field – earning their Eagle Scout rank, persevering through a parent's illness, starring in the school play or the story of young Kerry Donovan (later Colorado Senator Donovan) who had 13 years of perfect attendance at Eagle County Schools. Many a local has received a mailed newspaper clipping of their story or picture in paper, a habit Moser kept up even after her days of contributing to the Vail Daily ended.
In the 1990s Moser worked closely with then Town of Vail Assistant Town Manager Charlie Wick to organize Drug Free Eagle Valley, an educational program for school kids that brought together community leaders to combat rising drug use in the valley.
Moser is well known for her support of the arts. She served on the board of the Vail Valley Children's Choral and became a fixture at local school performances and dance recitals in addition to her work as a photographer and writer for the Vail International Dance Festival, now the Vail Dance Festival.
The Vail Valley Charitable Fund (VVCF), where Moser served on the board for over 20 years, also benefited from her energy, creativity and talents in supporting community members suffering from a medical crisis or long-term illness. "Her advocacy for locals in need and volunteering at community events only touches the surface of her many contributions and service to the Vail Valley," said the Vail Valley Charitable Fund Board of Directors in offering support for her nomination. "She retired this past year due to health reasons and we are eternally grateful for her service over the years."
According to family friend Pavan Krueger, Moser is a beloved "surrogate grandma" to many in this valley. "She created a village of her own that ties together many families within our greater Vail Valley." Her children, Mary Catherine, Barbara, Matthew and Michael carry on her commitment to the community in education, arts and the great outdoors. Moser has four grandchildren and recently welcomed her first great grandchild. Her son Michael is continuing the legacy of education as a schoolteacher raising his family in the Eagle Valley.
Her love of the outdoors has been demonstrated through a lifetime of adventures including scuba diving, wind surfing, mountain biking, completing five Ride the Rockies cycling tours, kayaking, rafting, tennis, hut trips and Nordic and downhill skiing. She is a member of Vail's famed Happy Hikers, a group whose membership includes Vail luminaries like Vi Brown, Nancy Nottingham, Celine Krueger and Wendy Gustafson, that has met every Tuesday in the summer to hike for over 40 years. She also served on the board of the Gore Range Group of the Colorado Mountain Club for 15 years and played on the local women's hockey league for over 20 years, only hanging up her skates at age 65. Moser's love of reading is legendary and her book club embraces community and literary topics of significance. She still serves on the board of Unity of the Mountains Church.
"It was a tough choice with many great candidates this year, but I was just so impressed with all the people that submitted on her behalf," says Vail Town Council member Kevin Foley. "She is such a deserving candidate who really represents the spirit of the Vail Trailblazer Award."
True to her reputation as a quiet worker, when contacted about the award Moser said, "I don't want the spotlight to just be on me, it takes a whole community."
The Vail Trailblazer Award was established during the town's 50th birthday celebration in 2016. Moser is the eighth recipient to be honored and was selected by committee from among other deserving nominations.
Share This Article