Less Weight – Greater Freedom: Mammut Launches New Sertig Low Shoe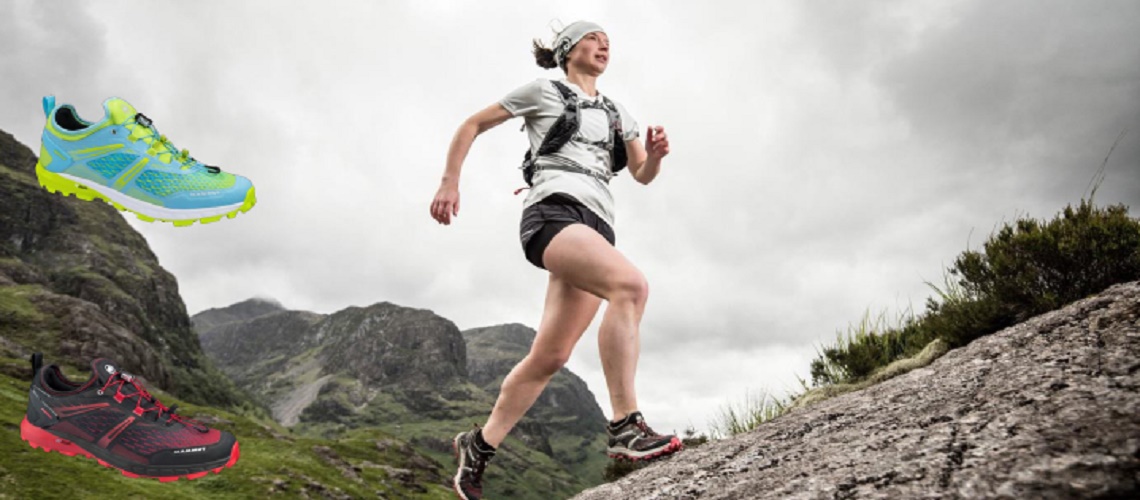 In summer 2018, Mammut is focusing on greater freedom in mountain training. In pursuit of this aim, the Swiss mountain sports equipment manufacturer is developing products that combine low weight with high performance and is working intensively with the athletes of the Mammut Pro Team. For example, the internationally successful trail runner Helen Bonsor. Helen tested the new Mammut Sertig Low shoe on the Tranter's Round and set a new world record: In the middle of 2017, she ran the demanding trail in Scotland in 12:25 hours, what makes her the fastest woman in the world on this route.
In the mountain training sector, Mammut designs products for athletes who consider the mountains as their training ground and trails as their running tracks. At Mammut, technically demanding terrain, challenging sessions and immersion in the raw mountain world come together with lightweight, functional and yet robust equipment for the most demanding standards. The new Mammut Sertig Low shoe has therefore been developed especially for ambitious mountain training on changing surfaces. It sits close to the foot, is lightweight and offers effective cushioning, making the shoe ideal for different speeds and distances.
Helen tested the new Sertig Low intensively on numerous training kilometers – the top athlete was more than satisfied and set a new world record wearing the Mammut shoe. Amongst the low weight of only 255 grams, Helen was also particularly enthusiastic about the seamless tongue construction designed to prevent pressure points. The Advanced MTR Speed Lace System allows to make lightning- fast adjustments to the laces during the run, ensuring a perfect fit at all times. Surplus ends of laces can be tucked out of sight in the blink of an eye.
Sertig Low Men / Women
Material: Vent Mesh & TPU Protection
Inner lining: Vent Mesh & Stretch Mesh
Sole: gripexTM Trail Bite Sole & IP EVA Wedge
Weight: 305 g (UK 8.5) / 255 g (UK 5.5)
Colors: black-magma, imperial-sprout / whisper-sprout
Another highlight is the patented Rolling Concept. Thanks to this sole concept developed according to orthopedic principles, Helen always had appropriate support and cushioning on specific areas of her feet. This concept also optimizes the foot's natural rolling behavior and reduces fatigue - and therefore the risk of twisting an ankle
Helen Bonsor was born in the Lake District on July 28, 1985, and currently lives in Edinburgh. Helen was in her early twenties when she discovered trail running through her love for mountain sports and her fascination with racing. Since then she has managed to win events including the Transalpine Run (2015) and the 4 Trails (2015).
Named after Philip Tranter, the first person to complete the route (1964), "Tranter's Round" includes 20 well-known peaks and 6,100 meters of elevation. The length of the route is 63 kilometers.
Share This Article