Salomon TV Announces Environmental-Themed Short Film: The Curve Of Time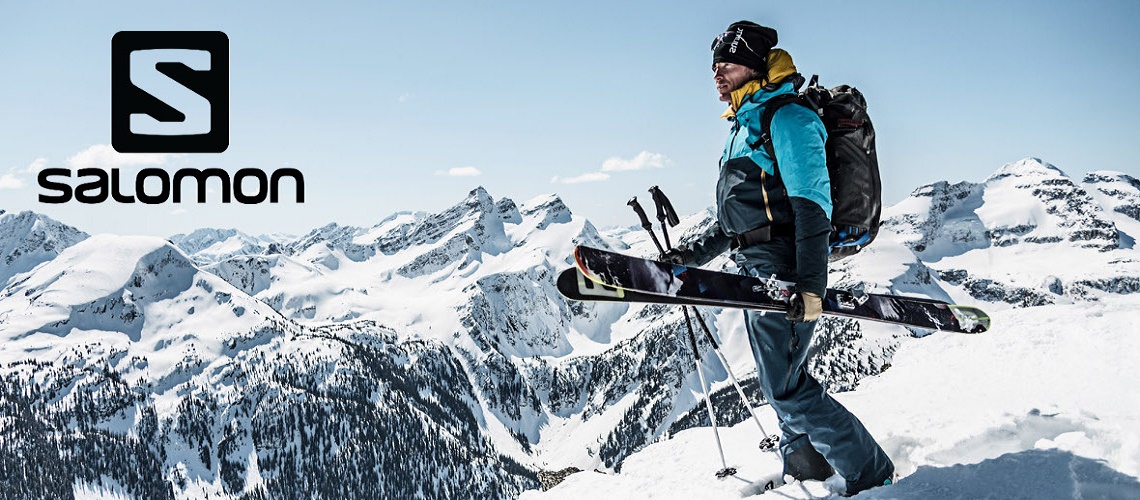 For the third consecutive year, Salomon TV will debut an environmental-themed short film that asks difficult questions about climate change and our impact on the environment. The Curve of Time, a documentary by award- winning filmmaker and photographer Jordan Manley, takes a look inside the minds of Salomon freeski athletes Greg Hill and Chris Rubens. In recent years, the two Revelstoke, Canada-based friends have re-evaluated their own impacts on the environment, and taken steps to mitigate those effects.
In the award-winning The Curve of Time, Hill and Rubens have a conversation with their future selves, contemplating a sobering environmental forecast and the impact their thirst for adventure has on the very environment that sustains and fulfills them. With an eye on the clock, they launch themselves into an experiment: can they each remain committed skiers while significantly reducing their carbon footprints?
"To me the important message is that we must all change, and that there are small ways in all
of our lives that we can be better," says Hill. "We need to look at ourselves and realize that we are part of the problem and look at ways to be part of the solution. It resonates with people and ideally encourages them to take some of these same steps and decrease their carbon footprints."
Due to climate change, it's likely that ski seasons will be markedly shorter by 2050, with lower elevations receiving significantly less snowfall. For Hill and Rubens, it was time to take their own steps to help change the tide. In the last year, the two have executed a number of Electric Adventures using Hill's new electric car. In early 2018, they took another electric-powered road trip from Revelstoke to Denver, Colorado, stopping in ski towns along the way to show The Curve of Time to enthusiastic audiences.
"The feedback from the film has been amazing," Rubens says. "It is cool to see people outside the ski world get involved in our story. The end goal is to inspire people to make changes to their lives. Climate change can be a daunting topic, but we have to start somewhere. People that watch the movie will see that you don't have to put your life on hold to make a lot of these changes. Just think a little outside the box and have fun with it. I think this may be the largest problem of my lifetime, and I want to be a part of the solution, not the problem."
The 23-minute Curve of Time has already been named Best Environmental Film at the 2017 Kendal Mountain Film Festival and Best Environmental Film at the 2018 Vancouver International Mountain Film Festival. It will debut on Salomon TV on March 13.
In late 2018, Salomon will follow The Curve of Time with details of its new Play- Minded Sustainability Program, addressing the company's immediate and longterm objectives and intentions in several areas relating to sustainability. The company will outline a plan through 2025 that focuses on grassroots efforts to support the people and places of the outdoor sports community. The Play-Minded Program will have a four-pronged approach:
Mind the Players: Salomon will educate people with knowledge, inspiration and solutions for more responsible ways to play outside. By 2025, the brand's goal is to invest 1% of company revenue to educate what it calls "the players", those who practice outdoor sports.
Mind the Playground: Salomon will, by 2025, reduce its carbon emissions by 20 percent from its 2015 statistics.
Mind the Playmakers: The brand will continue to ensure the well-being of its employees and remain committed to making a positive impact on its local communities and suppliers around the globe. By 2025, Salomon will maintain the high level of employee satisfaction with the company (currently 80 percent of employees are "satisfied" or "extremely satisfied" with Salomon as an employer); dedicate 2.5 percent of payroll spend on training and coaching; ensure that 100 percent of suppliers meet or exceed the minimum level of the brand's social compliance standard; and increase the percentage of waste that is recycled/reused across operations to 70 percent.
Mind the Toys: Salomon has set the following objectives to meet by 2025 in order to lessen the environmental impact of its products: Ensure that 100 percent of new Salomon products will be designed to one or several of the company's circular economy principles; guarantee that the environmental performance of every Salomon product is visible to the consumer; and ensure that 100 percent of top tier materials suppliers have signed or otherwise demonstrated compliance with category-level Materials Compliance Programs and Restricted Substances Lists (RSLs)
More details of Salomon's Play-Minded Sustainability Program will be announced later in 2018. To learn more, visit https://www.salomon.com/int/sustainability.
Hill and Rubens are encouraged that their sponsor is taking steps to build a more sustainable business.
"As an athlete trying to being more sustainable, it is nice to work with companies that are also trying to help," says Hill. "It is inspiring that Salomon is taking steps to be more responsible toward the environment and people. The world needs us all to change—individuals, large companies, everyone—and it is exciting that we are all looking at solutions."
"I'm very encouraged by Salomon's steps in this direction," Rubens says. "As a large player in the outdoor industry, the brand's potential impact is large. After two award- winning environmental-themed movies, Guilt Trip and Curve of Time, Salomon is making a sustainability plan that involves great steps to reduce its carbon footprint and, maybe more importantly, educate people."
Award-winning filmmaker and photographer, Jordan Manley, has redefined the way we view the intersection of sport and nature. The Canadian from North Vancouver, pushes beyond the surface and finds a way to expose elements of a story that most didn't realize were there. The evolution of his craft can best be seen in the Arc'teryx series, 'A Skier's Journey'. The Curve of Time is his first full collaboration with Switchback Entertainment.
ALL STILL PHOTOGRAPHY CREDITS: Bruno Long
THE CURVE OF TIME CREDITS:
Featuring Chris Rubens and Greg Hill, The Curve of Time was written & directed by Jordan Manley and Danny Irvine. It was produced by Jordan Manley, Mike Douglas, Anthony Bonello, Laura Yale and Mike Gamble. Executive producers Bruno Bertrand and Benjamin Aidan of Salomon.
Associate Producer: Susie Douglas

Principle Cinematography by Jordan Manley

Additional Cinematography by Chris Rubens and Greg Hill

Sound Mix by Jeff Yellen

Colour Grading by Jordan Manley

Still Photography by Bruno Long

Graphics by Blair Richmond
Share This Article