Leitner Replaces Filzmoos Mooslehen With Sixpack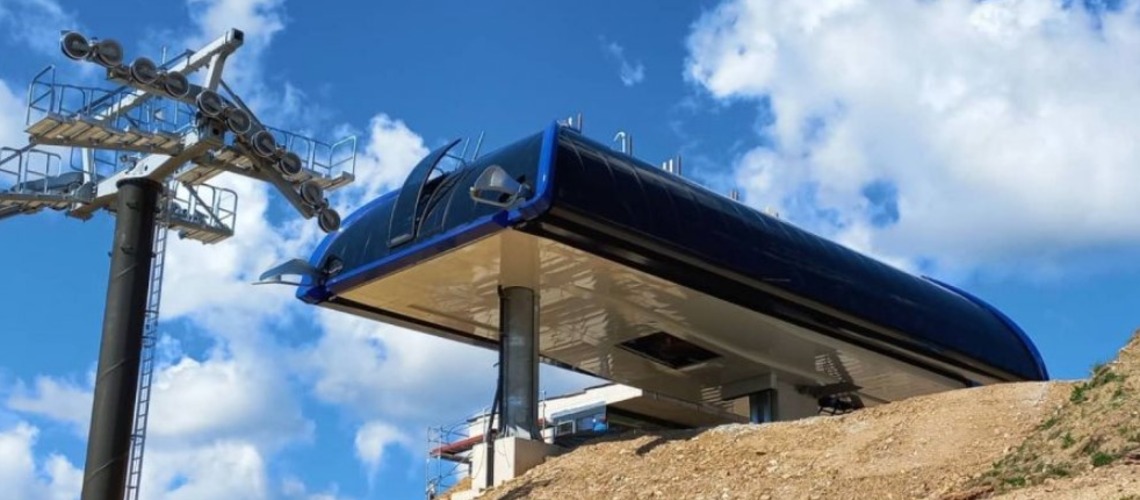 The aging 2-seater Mooslehen chairlift, which has now been underway for 37 years, is being replaced by the new, modern 6-seater chairlift - "sixpack Mooslehen".
The new sixpack Mooslehen will transport 2,000 people per hour up the mountain, has a speed of 5.5 meters per second, a sloping length of 1,151 meters, a continuous output of 365 kW and 43 vehicles (= seats). The valley station is at 1,057 meters and the new mountain station is being built at 1,351 meters. The direction of travel is clockwise, the 6-seater armchairs are equipped with child-proof brackets and a weather protection cover.

With the modern infrastructure, there is more time for skiing on the perfectly groomed slopes of the small but fine ski area in the heart of the Ski amadé.

A new office and cash desk area, a shop, toilets and technical rooms, a first aid room, a lounge for bus drivers and a snow groomer garage are being built at the valley station.
Facts
Type: LEITNER ropeways CD6C
Conveying capacity: 2,000 people / hour
Driving speed: 5.5 meters / second
Length: 1,151 meters
Number of armchairs: 43 - 6-seater
Share This Article