Lake Louise - Nicole Schmidhofer Wins Career-First World Cup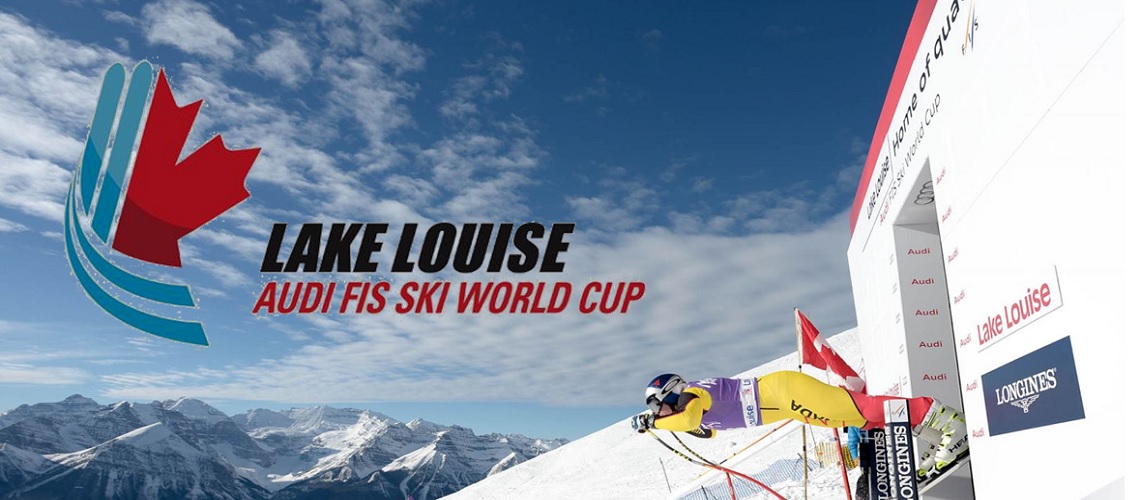 The 2017 super-G World Champion Nicole Schmidhofer of Austria had a gold medal and four Audi FIS Ski World Cup podium results since starting her career on the circuit over 11 years ago when she notched her career-first victory on the tour in Friday's opening downhill at Lake Louise (CAN). Both the discipline and the venue proved a surprise for Schmidhofer who expected that a first win would come in super-G, and likely on a slope more suited to her style. Despite a previous best finish in the Lake Louise downhill of eighth, she posted the fastest time on race day after leading the final training run the day before.
Michelle Gisin of Switzerland followed in close second just 0.15 seconds from the win. The former slalom specialist expanded her racing repertoire two years ago to include more speed events, and she was rewarded with success in Lake Louise for the second time after finishing in third place last season. Gisin held the fastest time on the course from bib 1 all the way until Schmidhofer unseated her with bib 15, and she now sits in an impressive fourth place on the downhill WCSL following her podium finish.
Kira Weidle of Germany, a newcomer to the podium, rounded out the top three finishers of the day. She posted noteworthy results in the training runs including leading on the second day and slotting the third-fastest time on the third day. Her previous best result heading into the day was an eighth-place finish in the Lake Louise downhill last season.
The 2017 downhill globe winner Ilka Stuhec of Slovenia made her return to competition following a 20-month break due to injury and finished in a promising sixth place. Joana Haehlen of Switzerland, who has decided to continue racing with an unrepaired ACL tear, punched into eighth place with bib 31 for a massive move up the results sheet.
In just her seventh career FIS Ski World Cup downhill start, Mikaela Shiffrin (Avon, Colo.) finished ninth to lead three Americans scoring World Cup points in Friday's downhill at Lake Louise, Alberta. Laurenne Ross (Bend, Ore.) was 26th, and Alice Merryweather (Hingham, Mass.) picked up her first career World Cup top-30 downhill result in 27th.
"My overall feeling was pretty good today," Shiffrin reflected. "I was really feeling aggressive and prepared, but one thing I still have to work on is being able to still stay smooth and aggressive with flat light and bumps. For sure I felt the bumps quite aggressively today. Watching some of the other girls - especially the podium finishers - and see how they're able to ski through the bumps and still be smooth and supple and aggressive even though they couldn't see...that's a tricky thing I still have to learn."
A true and diligent student of the sport, you can bet Shiffrin will learn from Friday's race and implement her learnings in Saturday's downhill, as she fights for the podium.
"Today was actually a really good lesson and stepping stone towards that. It's probably going to be really similar conditions tomorrow and having the ability to trust that the surface is there, it's just going to be really rattly - and staying in a good position and fighting to stay forward and fighting to keep moving and fighting to be smooth is probably the biggest change that I'm going to shoot to make."
For two downhill sessions and three training runs since May, it was a solid result for Shiffrin, who increased her overall World Cup lead to 143 points over Slovenia's Petra Vlhova, who is not competing in this weekend's speed events at Lake Louise. Italy's Federica Brignone, winner of last week's World Cup giant slalom at Killington, Vt., finished 25th in Friday's downhill and currently sits third in the overall World Cup standings, 153 points behind Shiffrin.
Share This Article