Kids To Ski For Free At Chill Factore, Open Day On Saturday 13th July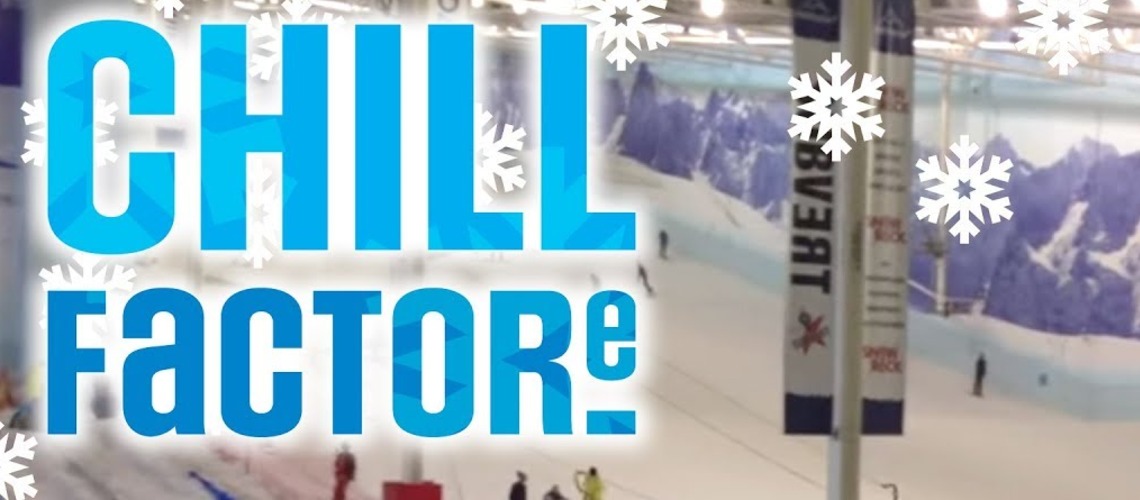 The UK's longest indoor snow slope, Chill Factore, is hosting an open day on Saturday 13th July and is inviting kids aged between 3 and 12 to come and try ski and snowboarding lessons for free, before signing up for further lessons or a place on the Kids Summer Snow Camps during school holidays.
The snow leisure attraction's Kids' Snow School Open Day has 100 free spaces for children and ski and snowboarding lessons will be running every 30 minutes from 11am until 5pm.

Children of all ages will be able to try ski and snowboarding lessons with expert instructors in every lesson teaching the basics needed to hit the slopes.
Classes will be small and children will be learning with the same age group and will be given lots of time to enjoy learning an exciting new skill. After the lessons, expert instructors, who have specialist training to teach children, will give parents and kids instant feedback on how the child got on and what would be involved in more lessons.
On offering children the chance to try snowsports for free, Chill Factore CEO, Morwenna Angove said: "We want as many children in the country as possible to try snowsports. We're thrilled to be able to offer nearly 100 free spaces for children from the age of 3 to 12 to sample lessons that we offer regularly at Chill Factore.
"We know summer is a hectic time for parents and children often want to try something new and exciting. Snowsport can become more than just a one-time activity, often becoming a lifelong passion."
For parents with children who loved the taster session and are keen to get back onto the slopes to have further lessons to develop their skills, Chill Factore is offering a 20% discount for guests who book their kids Snow School lessons on the day.

Chill Factore is also a proud supporter of Disability Snowsport UK and is working with them on ensuring the Kids' Snow School Open Day is fully inclusive of children of all abilities. Specially adapted sitting ski lessons will be offered for anyone who can't or doesn't want to ski standing up due to any form of disability, with no previous skiing or snowboarding experience necessary.
The Kids' Snow School Open Day is also offering fun for the entire family as Chill Factore is offering a one hour Snow Park pass for just £10, so parents and kids can enjoy some inflatable fun in the cool climate. For parents with younger children, Mini Moose Land is also on offer at £5 for an hour pass with parents going free
Share This Article