ISPO Shanghai Recap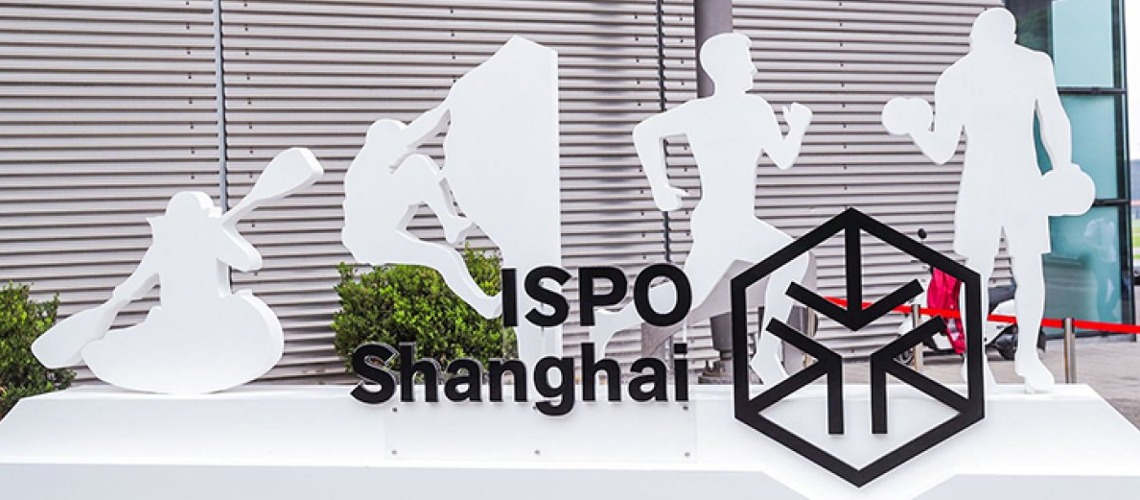 New trends, new brands, new technologies: Visitors were able to discover a lot at ISPO Shanghai 2023. We explain what the industry can learn from the Chinese market and how ISPO Shanghai is shaping the future of the sports lifestyle industry globally.
ISPO Shanghai Recap:
ISPO Sports Park creates festival feeling
China also mixes urban with outdoor
New development and new ideas for the market
Trend forecasts, exchange of experience, case analyses
After ISPO is before ISPO
"When the wind of change blows, some build walls and others windmills." After ISPO Shanghai 2023, the well-known Chinese proverb could be understood as a call to the sports and outdoor industry to look very closely at developments in Asia and to use the resulting opportunities wisely.
ISPO Sports Park creates festival feeling
After the strict Covid-19 restrictions were finally lifted in China, 140 international brands didn't want to miss their chance to revive their contacts to China at the Shanghai New International Expo Center. The trade show featured outdoor sports, camping and vanlife, water and winter sports, cycling, climbing, urban sports and everything related to sporty lifestyle. New brands introduced themselves, new products and new technologies excited the audience. Forums and lectures were also held on current topics such as sports and tourism, sports fashion, international exchange between industries and international marketing. With its festival concept, the newly opened "ISPO Sports Park" ignited the participants' enthusiasm for sports and gave new momentum to the industry. "Through the exhibition and interaction in the past three days, we are happy and proud to see that everyone at ISPO Shanghai has gained something. The sports lifestyle industry in China is on the fast track," said Ms. Xu Jia, General Manager of Messe Muenchen Shanghai Co, Ltd. and CEO of Messe Muenchen (Greater China).
"Outdoor and sports are not only characterized by innovative products, but also have an extremely positive impact on people's physical and mental health, society and the environment. These positive aspects were strongly promoted at ISPO Shanghai. The industry is changing, with new brands and younger people entering the scene. And the influence of the sporting lifestyle has increased like never before. I believe we will have closer and stronger global connections in the future." Tobias Gröber, Project Manager Consumer Goods at Messe München and Global Head of the ISPO Group
China also mixes urban with outdoor
The return of international brands clearly reflects the stable development of the Chinese consumer sports market. Water sports in particular have recently taken a big leap, with many destinations in China building water sports facilities. As a result, the exhibition space of the 2023 Water Sports Fair has doubled. Product testing, competitions and other activities were continuously held in the large pool and surf simulation machine, which were set up for the first time at ISPO Shanghai. The area was always crowded with sports enthusiasts ready to have a new experience.
The sporting lifestyle has become popular among Chinese people, and these changes have encouraged the industry to keep up. At ISPO Shanghai 2023, outdoor apparel brands have introduced trendier, younger-looking designs, allowing wearers to switch between urban and outdoor identities anytime, anywhere.
"I discover many new brands here that I have never seen before, or even heard the name. I think the development of the outdoor market in China is much faster and more lively than in Europe. It's nice to see that more and more people are coming, that people like to go out and talk to consumers* and industry leaders again. It's very good that we have such a strong influx here." Matthias Preussel, LOWA Asia-Pacific & South East Europe Sales Director
Insights ISPO Shanghai: How Brands Can Profit from the New Sportlifestyle in China
From a Western perspective, the trade show was nothing less than an exciting eye-opener. After all, the understanding of sports in China has changed since the Covid years - with surprising twists, as Christoph Beaufils reports from Shanghai.
New development and new ideas for the market
Industrial development has its cycles and phases. This requires two things in particular: modernization of the industry structure and strong new impulses. Therefore, ISPO Shanghai 2023 has developed new concepts and perspectives for itself, which are implemented from strategic layout to event design.
ISPO has not only expanded the core exhibition categories that reflect the lifestyle of mass sports. ISPO has also created themed areas that embrace this concept and spirit. From outdoor camping between the mountains and the sea to sports facilities in the cities: All this is now linked by "sports tourism," creating a balance between people, styles and contexts.
Lifestyle was not neglected either. The "ISPO Sports Park" not only showcased sporting elements such as cycling, Frisbee and horseback riding, but also lifestyle products such as coffee, wine and RV travel. Together with local communities, organizations and companies, ISPO Shanghai also organized sports events and parties. In doing so, it created a "night economy" and enabled new interactive experiences for participants*. One of them: a mass fitness dance competition.
ISPO Shanghai 2023 at a glance
From June 30 to July 2, 2023 ISPO Shanghai 2023 made its comeback. The trade show now reconnects the Chinese with the international sporting goods market. With 511 brands, of which 140 international brands (50% more than in previous years), presented by 395 exhibitors and 40,174 trade visitors and sports fans. The trade show successfully returned to the Shanghai New International Expo Center, increasing its size by 100 % compared to the previous year.
Trend forecasts, exchange of experience, case analyses
This year, ISPO Shanghai organized conferences and forums on three topics: Sports Tourism, Sports Fashion Trends and the International Market Expansion of Chinese Sporting Goods Brands.
The platform helped the industry address the following challenges:
integrated development of sports and tourism
Expansion of market channels
Sports fashion trends
consumer profiling
design of cross-border e-commerce platforms
ISPO Shanghai 2023: Impressions of the event
After ISPO is before ISPO
ISPO Shanghai is developing into an increasingly comprehensive and diverse platform. This was also demonstrated by the partnership with the Chinese electric car brand NIO. In the future, the trade show will continue to uphold its original mission and provide better and guaranteed services to the industry. The next ISPO Shanghai will open in the summer of 2024 at the Shanghai New International Expo Center. Even before that, ISPO Nanjing 2023 will be held at Nanjing International Exhibition Center from August 4 to 6, refreshing the hot summer in Nanjing with even more wind of change.
Share This Article