Hydro Flask Introduces New Insulated Food Jar, Announces Retirement of Global General Manager Scott Allan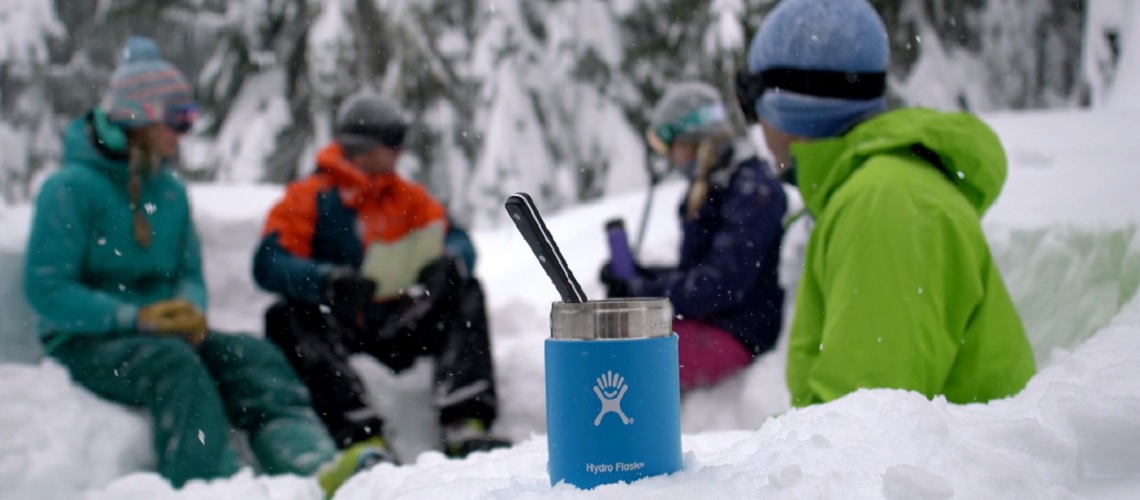 Hydro Flask announced today that Scott Allan will retire as Global General Manager. Mr. Allan's retirement will take effect on March 1, 2020.
Mr. Allan was named president and CEO of Hydro Flask in 2012 and was appointed as Global General Manager for the brand in 2016, when Hydro Flask was acquired by Helen of Troy. Under his leadership, Hydro Flask increased its internal capacity and capabilities to successfully respond to the fast-changing market dynamics as the category developed, allowing the brand to scale and grow rapidly.
"I will always be grateful for the opportunity Hydro Flask has given me to help build a special brand alongside an extremely talented team," said Mr. Allan. "Hydro Flask's continued growth and industry leadership is a testament to the hard work and enthusiasm of our dedicated team and the significant resources of Helen of Troy. I am confident that this special brand is in good hands knowing that it will continue to be managed and nurtured by a tenured group of passionate brand builders and highly skilled leaders."
Larry Witt, President of Helen of Troy's Housewares division, stated: "I am extremely grateful to Scott for his leadership and partnership over the last three years. Scott's dedication to the brand and the strong team we have built both at the brand level and division level have helped Hydro Flask thrive under Helen of Troy's ownership. Scott has been a highly respected member of my divisional leadership team and his contributions to Hydro Flask and the Outdoor Industry have been nothing short of exceptional. Today's announcement is the successful culmination of a multi-year plan to seamlessly transition to our division management structure and why we will not appoint a replacement. I am especially pleased that our leadership team across the division now includes several talented members from Hydro Flask. Our commitment to the Hydro Flask brand, its proud place in the Outdoor Recreation Industry, and the talented team in Bend, Oregon remains steadfast, and we are extremely excited about the many growth opportunities for the business."
Hydro Flask is also excited to announce the launch of its new Insulated Food Jar, featuring a leakproof design that delivers long-lasting temperature retention to keep your favorite foods hot or cold for hours.
"We set out to create the ultimate food jar to power our active, on-the-go consumers with the same degree of performance, lightweight portability and durability they expect from Hydro Flask," said Hydro Flask Senior Category Manager Jason Valdez. "Our Insulated Food Jars keep contents at the right temperature and tightly sealed inside for the perfect on-the-go sidekick wherever your travels lead."
The new Hydro Flask Insulated Food Jar is available in three convenient sizes that include 12 oz, 20 oz and 28 oz. Each features a streamlined, leakproof design for spill-free transport and TempShield™ double wall vacuum insulation to keep cold foods cold and hot foods hot for hours. Durable 18/8 professional-grade stainless steel construction ensures pure taste with no flavor transfer, while also guarding against breakage and the effects of heat and light. The Easy Grip Lid is quick to open, and a wide mouth allows ample room for utensils to scoop up every last bite. Hydro Flask's Color Last™ powder coat is also slip-free and dishwasher safe. Each product will be available in four colors: Stone, White, Sunflower and Olive. The Insulated Food Jars will retail at manufacturer's suggested retail prices of $34.95, $39.95 and $44.95, respectively.
"We're excited to introduce our Insulated Food Jars that offer consumers a new degree of freedom to roam with their favorite ready-to-eat provisions," said Valdez. "Our simple yet leakproof design and insulated performance open the door to unlimited food possibilities – from piping hot morning oats to ice cream and dessert – all while helping to reduce consumption of single-use containers and plastic waste."
Dedicated to uniquely refreshing experiences, innovative design and an unparalleled user experience, Hydro Flask continues to receive accolades for its insulated products. Hydro Flask has been the recipient of several Red Dot, GOOD DESIGN™ and iF Design Awards, including the coveted iF gold award.
Share This Article