Huetter Wins Kvitfjell DH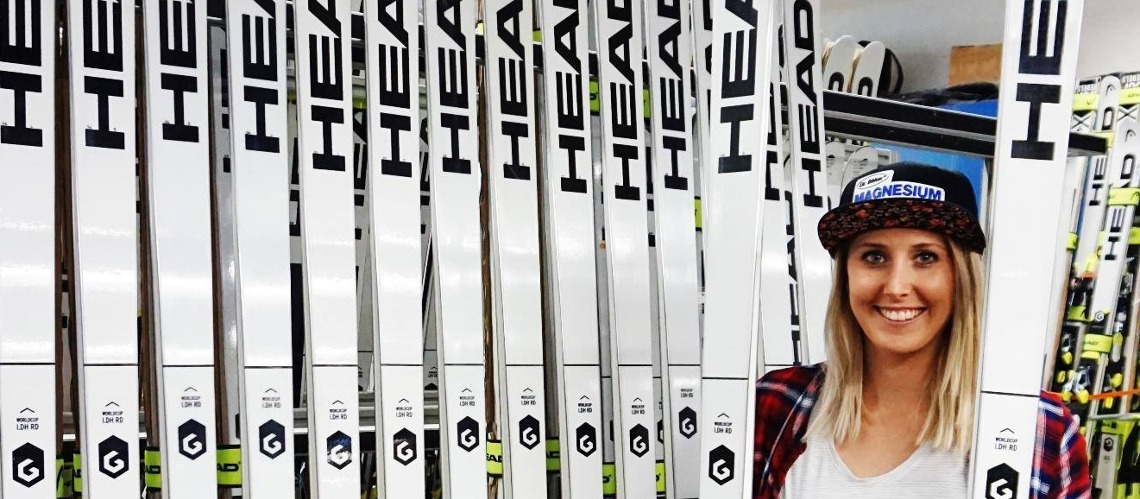 Huetter took Austria's first women's World Cup win of the season with just nine races left, second place went to Italian skier Elena Curtoni and third place went to Swiss skier Lara Gut-Behrami. .
From Kitzbuhel to Solden and Vienna to Salzburg they will be toasting Cornelia Huetter after she rescued Austria's World Cup women, claiming their first title of a challenging season in Kvitfjell.
Never before in the entire history of the Audi FIS World Cup has an Austrian female skier failed to top the podium at least once and with just nine races left in the 2023 season when the women arrived in Norway, the pressure was reaching boiling point.
But up stepped the in-form Huetter to puncture the gloom and return the smiles to the ski-mad nation.
Although, the recent World Championship super-G bronze medallist did not make it easy for the Austrian fans.
"It was a great fight, how close it was is unbelievable," said Huetter, who, racing in bib No.14 denied long-time leader Elena Curtoni by a mere one-hundredth of a second.
Lara Gut-Behrami was just a further 11-hundredths back, with Mikaela Shiffrin, chasing her record equalling 86th World Cup win, rounding off a top four separated by a total of just 16-hundredths of a second.
It turns out all the previously under-fire and troubled Austrian squad needed was a return to the beautiful Norwegian resort of Kvitfjell. In 2003, the last time the women's World Cup visited these stunning, wooded slopes, the great Renate Goetschl took the downhill title. Twenty years later not only did Huetter keep the victorious run going, three other Austrians finished in the top-10 for the first time this season.
"It was an amazing day. I was really feeling comfortable and nice because of the quiet and everything, no hurry. I like it here," a smiling Huetter added, before talking through the run that gave her a third career super-G World Cup win.
"The first part you have to put everything into position to make everything dynamic and let the skis go down and have a direct line. You have to have feeling and also a lot of pressure because the left foot is always going ahead. You have to push and try to turn very hard.
"I think the last part was pretty faultless for me."
The final sector was indeed where the Austrian won it, with Curtoni, Gut-Behrami and Shiffrin in particular well ahead of the clock until falling off by a tiny but critical margin in the final five gates.
For veteran Curtoni, who is having a great World Cup season but was disappointed with her recent World Championship showing, it was a hard one to bear.
"It's for sure bitter but it's ski racing and hundredths comes and goes," said the Italian whose second place moved her up into the lead for this season's super-G Crystal Globe.
It is mighty close at top, with just 21 points separating Curtoni, Gut-Behrami, Kvitfjell favourite Ragnhild Mowinckel – who made one critical mistake to drop to 14th – and Huetter.
"Of course, I am happy we have one more super-G here," leader Curtoni added ominously.
Swiss star Gut-Behrami is another eying up Sunday's second Kvitfjell super-G.
"It's been a few months I am solidly skiing well but I am still missing being in the flow. I am still looking for that," she said. "I hope maybe I can get that before the end of the season."
While she missed the chance to write yet more history, and indeed to confirm the overall title for this season, Shiffrin has also taken a real liking to being back on the Norwegian snow.
"It's always tough to see when you are on the wrong sides of the hundredths. I have a chance to improve for the next super-G on Sunday. Skiing on this course is just a great feeling," the American said. "And I am looking forward to the downhill tomorrow."
Share This Article