Hemispheres Magazine Adopts Polygiene 's Biomaster Antimicrobial Protection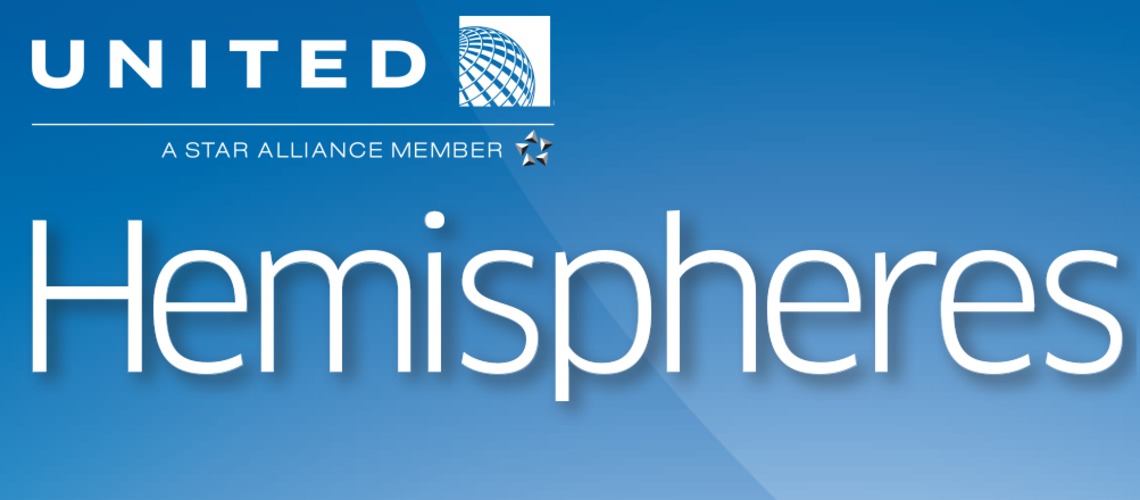 When Covid-19 took hold in 2020 one of the first precautions most airlines took was to remove inflight magazines from seat-back pockets. In fact, four of the top five U.S. airlines removed their traveller magazines. However a year on, Hemispheres - the award-winning inflight magazine, will soon be back onboard flights thanks to Biomaster technology.
Hemispheres is published by Ink Global and produced in New York and Miami. The magazine is circulated monthly and reaches 139 million business and leisure travellers annually.
Biomaster antimicrobial technology present within the paper coating continually works to prevent the growth of the micro-organisms, effectively reducing contamination levels on the surface. Surfaces treated with Biomaster protection are proven to reduce opportunities for cross contamination and provide an important second line of defence in addition to regular airline cleaning protocols.
In independent laboratory testing the UV cover coating used on Hemispheres magazine demonstrated a 99.99 percent reduction in microbes.
The magazine Editor-in-Chief Ellen Carpenter says: "We're excited to once again bring our inspiring content to flyers all over the world, safely."
Addmaster Marketing Manager Karl Shaw adds: "Passengers were understandably nervous about handling well-thumbed magazines, but a Biomaster coating makes paper products exposed to high-touch volumes more hygienic without affecting the appearance or performance of the paper itself. In the aviation industry antimicrobial technology is also now being added to cabin surfaces including seating and wall cladding as part of their stringent infection control regimes."
In addition to magazines Polygiene is protecting seats. MGR Foamtex Ltd, world-leader in the design, development and manufacture of advanced passenger upholstery systems for Premium cabin seating, has announced that its advanced antimicrobial MGRSafeWall product protection system has been successfully tested against SARS-CoV-2, the virus that causes COVID-19, using Addmaster Biomaster antimicrobial technology.
"The aircraft and airline industries are actively working to adapt to the new normal when flying will be frequent again. MGR Foamtex is one of several new partners supplying antimicrobial materials for aircraft seats, upholstery and interiors to make the cabin as safe as possible. This is an area where Polygiene's and Addmaster's antimicrobial solutions will add value and work as a second line of defence in addition to regular cleaning, and we anticipate an increased demand for this kind of functionality going forward", says Ulrika Björk, CEO of Polygiene.
Laboratory testing to ISO 18184 protocols using MGRSafeWall and real aircraft cabin products has demonstrated efficacy of 96.8% against SARS-CoV-2. In addition to the viral testing, MGRSafeWall™ has also shown excellent behaviour in flammability, abrasion and resistance to cleaning agent tests.
Jon Rose, Managing Director of MGR Foamtex says: "This is truly exciting news for all of us in the industry. It is a real game-changer as we believe that this is the first time that real aircraft cabin materials have been tested with actual SARS-CoV-2. MGRSafeWall™ really is a great product for the current environment and will also keep giving value in the future."The MGRSafeWall™ product range of soft furnishings is available for new, upgrade, and existing aircraft cabin products. It can be used on both porous and non-porous cabin surfaces, either for new production or as an in-service treatment.
MGR Foamtex first partnered with Addmaster for the use of Biomaster antimicrobial technology in its new MGRSafeWall product range in August 2020.
Surfaces treated with Biomaster technology are proven to reduce the microbial load and the opportunities for cross contamination and provide an important second line of defence in addition to regular cleaning protocols.
The active antimicrobial agent is built into the product during the manufacturing process, so the product protection is effective 24/7 for the useful lifetime of the item.
Share This Article