For Sale - Rufikopf Cable Car Cabins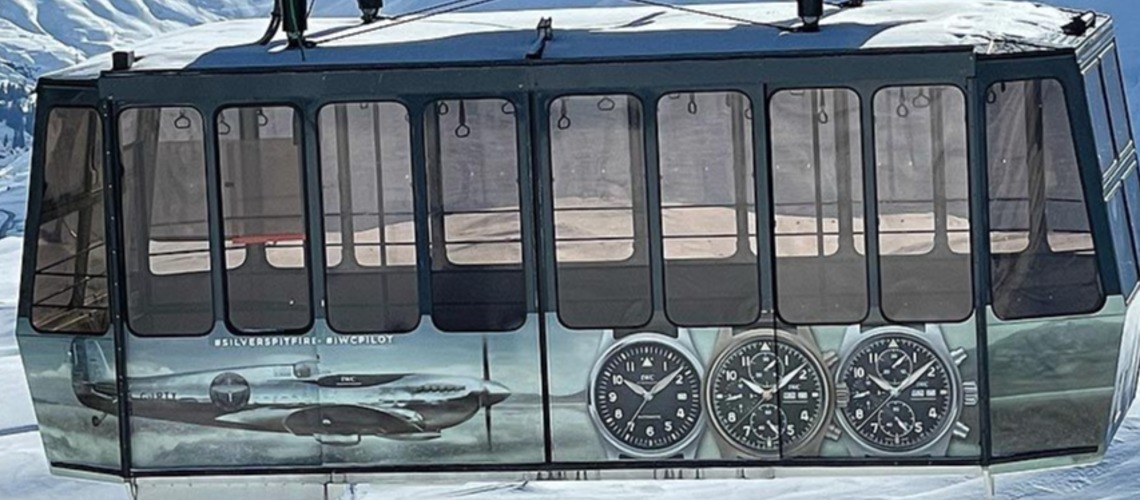 If you are going covid crazy and need to get back in a cable car, albeit in a safe way then the Rüfikopf might able able to help. SIN loves the IWC watches paint job....
The cabins of the Rüfikopf Cable Car II have been in use since 1988. After the 2020/2021 winter season, They intend to replace the two existing cable car cabins of the Rüfikopf II aerial tramway in the summer, so Rüfikopf-Seilbahn AG is selling its "historic" cabins.

Whether you spend a mild summer evening in the garden in this gondola or build a special playhouse for children, a warm-up room in a children's area at a ski school, as a snack stand and much more, there are no limits to the imagination, this offer leaves the "hobbyist and The heart of the cable car "beat faster ...
The lift was contructed in 1987-8 with a nase station at 1447 m and the top station at 2335 m. The vertical ascent is 888 m with a length of 2173 m and a speed of 10 meters per second. The transit time is approx. 4:00 minutes and the carrying capacity is 800 people per hour. The manufacturer was Waagner Biro

Key data:
Capacity: approx. 80 people
Dimensions: 3.2 m wide, 6.4 m long and 2.4 m high
Price per piece: on request
Pick up in Lech
If you are in the market then call:
Rüfikopf-Seilbahn AG
Tannberg 185, 6764 Lech
Phone: +43 (0) 5583 2332
Share This Article