Five New Trails, Six-Passenger Lift, New Entrance & Parking Area Coming To Hunter In 2018-2019 Season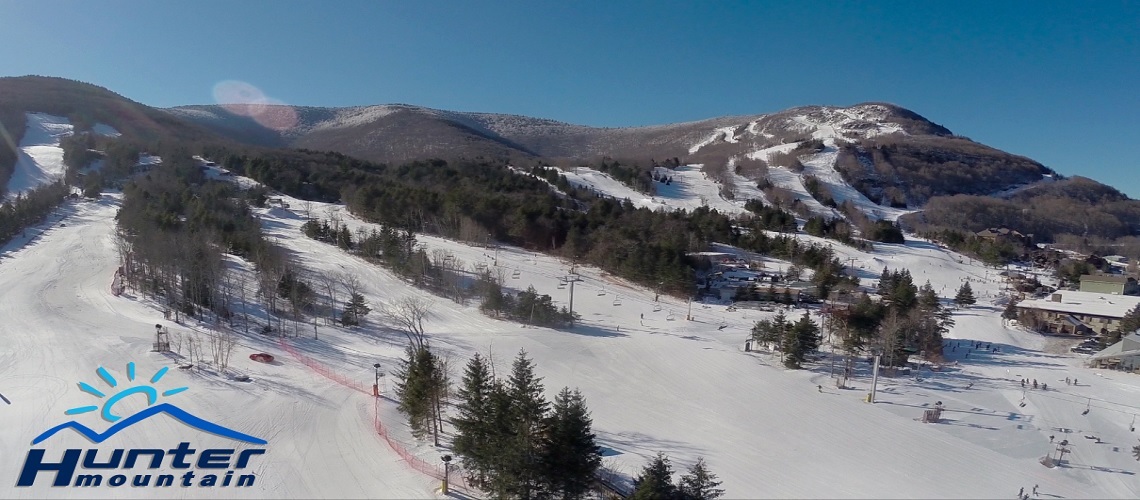 Hunter Mountain, located in the Catskill Mountains of New York, has secured all the required permits which will allow it to move forward with the terrain expansion project announced last June. Construction for the project, which will increase the resort's skiable acreage by approximately 25%, will begin later this month and is expected to be completed in time for the start of the 2018/19 ski season.
The additional acreage will be located on the north-facing slope of Hunter Mountain, between Hunter Mountain and Hunter West. Initial work on the appropriately named Hunter North will include the clearing of five trails, which will be predominantly intermediate terrain along with the installation of a high-speed six-person detachable chairlift. The new lift will transport guests from the base of Hunter North to the intersection of the existing Belt Parkway and Way Out trails.
Access to Hunter North will be available from the summit of Hunter Mountain via the intermediate White Cloud trail and Hunter's popular intermediate trail, Belt Parkway. In addition, guests will be able to access the new six passenger lift and trail system via a new entrance and parking area accessible via Route 23A.
"The Hunter North expansion will provide our guests and Peak Pass passholders with an entirely new area to explore," said Jesse Boyd, Senior VP of Operations of Peak Resorts. "The new entrance, arrival area and high-speed lift will provide guests with easy access to a new area of intermediate-level terrain that will dramatically broaden the variety of trails that Hunter has to offer."
Keeping in line with the other areas of the mountain, Hunter North will feature high-efficiency snowmaking across the entirety of the new terrain.
"The support we've received for this project from the local community and our loyal guests has been phenomenal from the time it was announced," added Russ Coloton, General Manager and President of Hunter Mountain. "This expansion of our skiable terrain will be felt both locally and regionally through increased visitors not only to our resort but across the surrounding communities, including local businesses."
The expansion is expected to cost approximately $9 million and is projected to generate approximately $1.5 million to $2 million in incremental annual EBITDA.
HUNTER NORTH FACTS:
Five New Trails

3 Intermediate (Blue Square) Trails
2 Beginner (Green Circle) Trails

Vertical Drop: Just over 1000'
Approximate Trail Acreage:
Six Person Detachable Lift

3245' in length
1000' per minute
3.5 minute lift ride from bottom to top terminal

New Entrance

Accessible via 23A
West of Hunter Village

New Parking Lot

Parking for approximately 250 cards

Future Development of Base Area Facilities
Share This Article