Families Can Add Some Sparkle To Their Winter With A Magical Experience In Santa's Lapland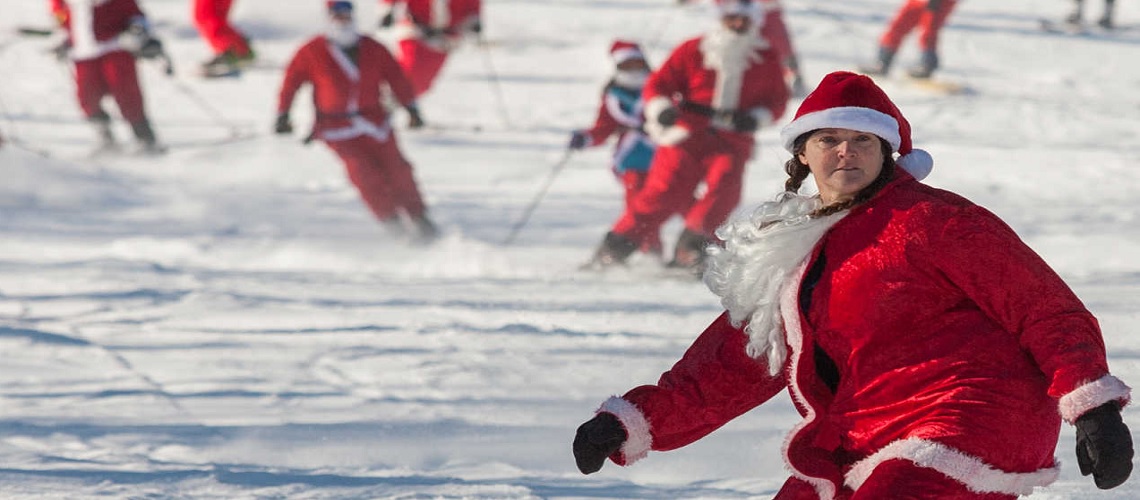 As families return from their holidays and the kids start going back to school, Christmas cards are already popping up in high street shops, meaning people are starting to plan for the festive season.
Specialist tour operator Santa's Lapland ensures families can escape the dull British weather and add a bit of sparkle to their winter, with its magical holidays to Finnish Lapland.
Santa's Lapland offers loads of flexibility, with three- or four-day breaks to Saariselkä in northern Finland departing from 19 UK regional airports, making it easy for families to go and meet the real Santa Claus in his home. This year, families can visit from Friday, 29th November 2019 – Tuesday, 24th December: Santa can still deliver stockings in Lapland on Christmas Eve, and kids can beat all their friends to be one of the very first to say "thank you" in person for their presents!
The holiday includes:
A pre-departure personal letter to Santa Claus
Return flights and transfers
Accommodation on half board
Thermal clothing
Magical winter activities such as:
Optional excursions include a snowmobile safari, a Northern Lights Adventure and downhill skiing.
To add to the excitement, parents needn't worry about digging deep into their pockets for their dream trip, as Santa's Lapland offers FREE child places for those aged two - five in selected hotels (available on a first come, first served basis; subject to availability).
With less than 18 weeks to go until Christmas, Santa himself has asked Santa's Lapland to pass on a special message to children around the country: "Hello girls and boys! To you, it may still feel like summer, but my excited elves are already getting ready for Christmas: making and wrapping millions of presents isn't an easy job! But, even though it is their busiest time of the year, they are always happiest when they can entertain and put smiles on the faces of all our visitors to Lapland. So, when you go back to school soon, make sure you're as good as gold and start writing your Christmas lists. And I will hopefully see you sooner than you think!"
Santa's Lapland was established in the early noughties to fill a gap in the market: it offers specialist three- and four-day package holidays to meet the "real" Santa Claus in his home, at affordable prices. This is why most elements of the holiday, such as activities, accommodation on half board and pre-departure letters to Santa, are included so parents need not worry about costly extras. The trips are authentic in style, offering a true Lappish experience in the Saariselkä wilderness in northern Lapland, as well as unforgettable itineraries including: husky sled rides, reindeer sleigh rides, playing with Santa's elves in their Igloo Wonderland and a private family meeting with Santa Claus.
Share This Article