Eileen Gu Set To Return For Calgary Snow Rodeo Halfpipe World Cups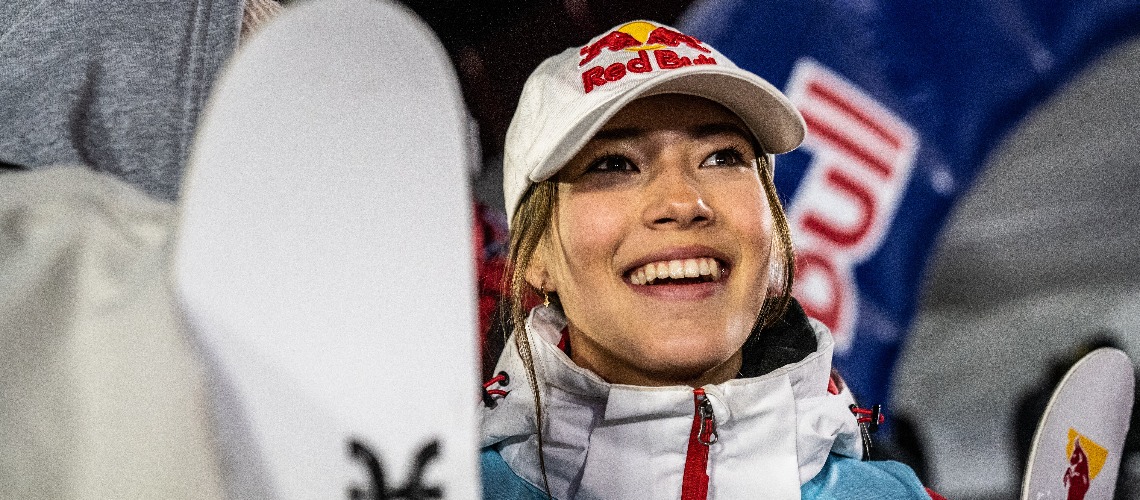 A big weekend of FIS Freeski action is at hand in Canada this week, with back-to-back halfpipe World Cup competitions set to go down at the Calgary Snow Rodeo, at WinSport Canada Olympic Park on Thursday, 19 January, and then again on Saturday, 21 January.
One of the longest-running venues in FIS Freestyle World Cup history, COP in Calgary boasts the finest halfpipe in all of Canada, and with a World Cup hosting history dating back to the 2013/14 season the venue has the competition pedigree to ensure another top-tier event this week.
After the freeski halfpipe World Cup season in Copper back in December, this week's action will be the second and third of the four halfpipe World Cup competitions set for 2022/23. And, with at least one extremely high-profile athlete set to make her return to competition in Calgary, there's plenty of reasons to keep your eyes on this one.
For both Thursday and Saturday's competitions qualifications are slated to begin at 9:50 MST with the women, followed by the men at 12:05. Finals will then be going down under the lights 18:00 on both days.
If you guessed "Eileen Gu" after reading "extremely high-profile" there above, then kudos to you. That's right - the reigning Olympic gold medallist in halfpipe and big air (and silver medallist in slopestyle) is set to drop in on her first competition since her stunning Beijing 2022 performances, where she became the first freestyle skier in history to walk away from one Games with three medals.
Gu was, quite simply, unstoppable last season in the halfpipe, winning four of four competitions on her way to claiming the halfpipe and Freeski overall crystal globes. When you consider the fact that Gu is three-for-three with victories in Calgary in her career (including her first career halfpipe World Cup win back in back in the 2019/20 season), then it seems almost inevitable that she'll add another couple of W's to her resume this weekend.
With eight wins already in her World Cup career, Saturday's competition could be the one Gu reaches 10 - all before her 20th birthday.
Gu's toughest competition is going to come from the Canadian contingent, with Rachael Karker leading the way. Karker took the win in impressive fashion at the season-opener in Copper Mountain, and the 25-year-old has podiums in all four of her career starts in Calgary, so count on the Beijing 2022 bronze medallist to be in the top-3 once again this weekend.
After Gu and Karker, it'll be up to the likes of Hanna Faulhaber (USA), Amy Fraser (CAN), Zhang Kexin (CHN) and a handful of others to push for what is likely to be the remaining spot on the podium.
Over on the men's side of things, the host Canadians' highest hopes for a home-soil win likely rests with 2021/22 halfpipe crystal globe winner Brendan Mackay, who last season claimed the first two victories of his World Cup career in Calgary.
Mackay showed he's in fine form already this season after earning a second-place result at Copper Mountain in December, where he shared the podium with his teammate and third-place finisher Noah Bowman. Mackay and Bowman have three World Cup podiums apiece in Calgary and they, along with their teammate Simon D'Artois, represent one of the best trios any nation boast in halfpipe skiing.
Finishing tops on the Copper podium was the USA's Birk Irving, as the 23-year-old grabbed the third victory of his World Cup career in a standout performance.
While the Canadians look strong, no nation can match the USA when it comes to freeski halfpipe firepower. With Irving, three-time Olympic medallist David Wise, two-time Olympic medallist Alex Ferreira, two-time World Champion Aaron Blunck, and a whole slew of up-and-comers looking to take their place amongst the halfpipe world's elite in the coming years, the U.S squad is formidable.
In fact, more than a third of the men's halfpipe field is made up of US skiers, and you can bet Mackay and the rest of the host squad will be looking over their shoulders at their neighbours from the south throughout the week in Calgary.
Looking outside of North America, the New Zealand team is coming in strong with Gustav Lagnavsky, Ben Harrington and Finley Melville Ives representing the southern hemisphere. Both Lagnavsky and Melville Ives had strong showings in Copper and look ready to challenge for podiums this season.
Then there's Jon Sallinen of Finland, the lone Scandinavian dropping in this week and a skier who's been rapidly rising up the ranks over the last two seasons. One of the most technical skiers in the field, Sallinen is looking to become the first Finnish pipe skier to hit the World Cup podium in nearly a decade.
Share This Article