Diversity Day Goes Pop At Pats Peak, On Martin Luther King, Jr. Day,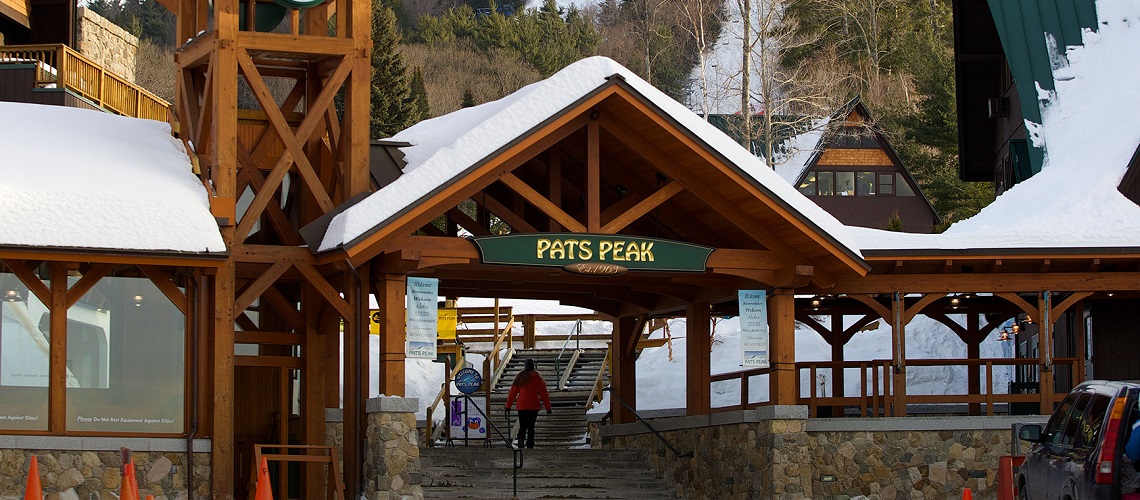 Pats Peak announces its 19th annual Diversity Day Goes POP to be celebrated on Martin Luther King, Jr. Day, Monday, January 20, 2020 from 3pm to 9pm. Diversity Day Goes POP (Pay-One-Price) for just $52 where skiers and riders enjoy access to skiing, snowboarding, snowtubing, rentals and lesson tips from 3pm to 9pm. Snowtubing is from 5pm to 9pm and Lesson Tips are from 4pm to 6pm.
Diversity Day Goes POP is a fun night to enjoy some time on the slopes and celebrate the work, spirit and vision of Martin Luther King. This winter fun event commemorates the importance of diversity, nondiscrimination, and freedom. To focus on the diversity of cultures around the world, world music will be showcased in the lodge complete with a DJ and dancing.
Group discounts for Diversity Day Goes POP are available for 15 or more people starting at 1pm. Contact PATS PEAK Group Sales in advance at 1-888-PATS PEAK, ext. 106 or email groupsales@patspeak.com in advance for all the details.
"Diversity Day Goes POP gives us an opportunity to celebrate the fact that anyone can to come to the slopes of New Hampshire. It is not decided by a person's ethnicity, social, or economic background. Our dream for Diversity Day is to provide the atmosphere and a program that will encourage others to bring individuals skiing, snowboarding and tubing who may believe that this is a sport out of their reach," says Jim Wall, Director of Services.
Part of the day's celebration includes 130+ Youth Enrichment Services (YES) kids skiing and snowboarding at Pats Peak in the afternoon and then taking part in the festivities in the early evening. The celebration's speaking program features YES Executive Director, Bryan Van Dorpe and Pats Peak's Director of Services and Diversity Day organizer, Jim Wall.
Youth Enrichment Services (YES) is a private, nonprofit organization which provides affordable and impactful sports-based youth development and leadership programming for Boston children and teens. Founded in 1968 by Richard Williams, YES believes deeply in the transformative power of engaging youth in active outdoor activities. YES is dedicated to serving Boston youth with a targeted focus on reaching low-to-moderate income children and teens in Dorchester, Roxbury, and Mattapan. YES currently serves more than 1,600 children and teens annually.
Share This Article