Courchevel Plans An Outstanding Winter!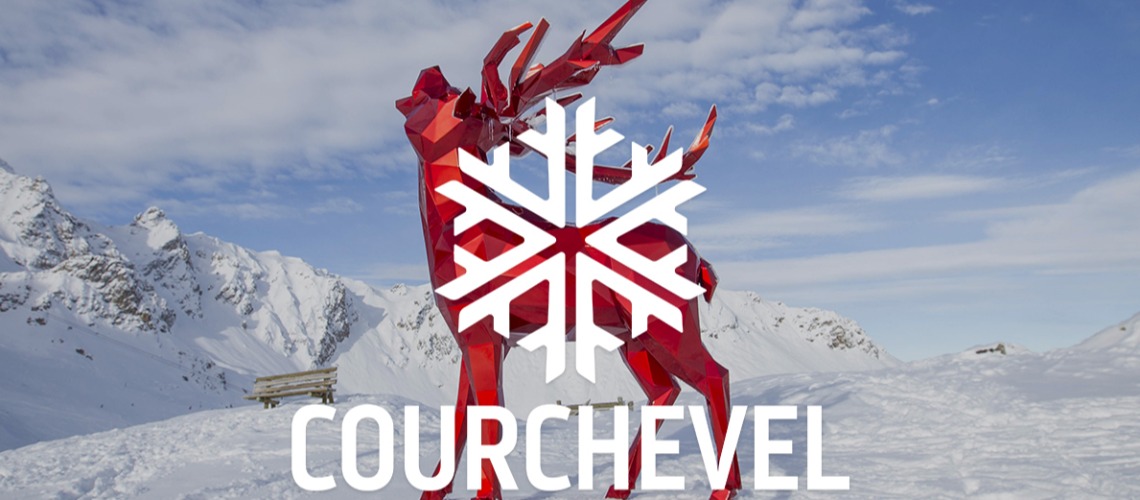 From 3 December 2022 to 23 April 2023, everyone on the slopes! Winter sports lovers will rediscover the thrill of skiing as they take to the slopes of the world's ski capital.
The highlight of the winter season: the Alpine World Ski Championships! The international ski elite will meet on L'Éclipse, the new Courchevel slope, for 12 days of competition, from 6 to 19 February 2023.
here are some other developments:
EVENING ON A PISTE-BASHER Savoie cuisine, music and snow-covered peaks, Courchevel Aventure has everything you need for a memorable evening, especially when it's in a piste-basher! An extraordinary idea that many only dream of. Aboard this terrific machine driven by a professional operator, guests get to explore the ski slopes at night, to the sound of music, all the way to the top where a pleasant surprise awaits their tastebuds. A meal based entirely on local ingredients, with raclette and charcuterie, wild berry tartlets and Savoie wines, the promise of a warm and friendly experience made for sharing with your partner, family or friends. Available daily from 18th December 2022 to 14th April 2023, from 7.30pm to 9.30pm.
SOLAR PANELS ON THE SKI LIFTS The ski area operator, Société des 3 Vallées (S3V), runs the ski lifts entirely on green energy. This year, S3V is going further still by producing its own electricity with solar panels installed on the roof of the Ariondaz gondola lift top station and at the Ariondaz reservoir. The project will make it possible to generate the equivalent of the power required to operate a chairlift.
2ND WINTER SKI ;LEGACY BY ALEXIS PINTURAULT SATURDAY 9 T H APRIL 2023 This challenge comes straight from the imagination of Alexis Pinturault, Courchevel's huge skiing champion and winner of the 2021 Alpine Ski World Cup, to offer enthusiasts a chance to try other ski disciplines while entertaining the public. As onlookers watch from the side, competitors launch themselves down the slope 4 at a time in a mix of ski cross, giant slalom, telemark and super giant, finishing with a water slide that takes them to the finish line! Not for weak thighs or faint hearts, the aim is to keep up with the pace and, above all, have fun! Participants can sign up individually or in teams and there's also a junior category for 9 to 14 year-olds.
PYROTECHNIC FESTIVAL FROM 9 T H FEBRUARY TO 2ND MARCH 2023 For a mountain venue, this Courchevel speciality is one of its kind, an exclusive event that has met with the public's approval since it was launched in 2003. From Thursday 9th February to Thursday 2nd March 2023, six pyrotechnical teams from Finland, France, the United Kingdom and Belgium will offer exceptional firework displays on the theme "Disneyland Paris, 30 years on". The promise of a wonderful birthday party. The evening fun starts at 7.00pm. Added bonus: Courchevel Tourisme is organising behind-the-scenes tours in the company of an expert guide and a professional pyrotechnist. A unique opportunity to discover the hidden face and the history of the fireworks scene. A unique experience!
It took just three months for Chef Sylvestre Wahid to obtain his first Michelin star, last March, for the exclusive and highly original restaurant that bears his name. In an intimate setting with just four tables and capacity for a maximum of 16 guests, Sylvestre Wahid serves two set menus, one of 9 inspirations named "Richesses" (based on local produce), the other of 16 inspirations and named "Experiences" (from Alpilles to Alps. Inspirations that highlight the chef 's own signature dishes, such as Refreshed Roscoff Crab, Tsar Impérial ossetra caviar, low-fat mayonnaise with T imut pepper or salt-baked Beetroot with flaky brioche, foie gras and Richerenche black truffle.
Once again, the amazing chef, Pierre Gagnaire, (awarded 3 stars by the Michelin Guide), will be dazzling diners at the Barrière Les Neiges hotel with a 7-course menu that pays homage to French cuisine. Truly an "exploration of gourmet cuisine", this generous menu offers a subtle representation of the very best of French culinary expertise. From the Champs-Elysées to Courchevel, Fouquet's is the place to be to experience the French art of living.
Following its success at the K2 Altitude, the Peruvian restaurant Altiplano will move to the heart of the K2 Palace this winter. W ith a traditional charcoal grill, fresh ingredients sourced from artisan producers and farmers who share the vision, Altiplano offers a range of flavourful, beautifully balanced dishes, taking the diner on a stunning voyage of gastronomic discovery – Peruvian warmth with a bold new twist. www.lek2palace.com The K2 Altitude invites you to take a trip to Lebanon. At lunchtime, the Base Kamp by Aïnata serves travellers in the dining room or on the terrace, at the foot of the slopes of Courchevel 1850. The Aïnata serves evening meals at the K2 Altitude. www.lek2altitude.com
On the way down the Bellecôte slope, you simply must stop for a break on the new terrace of the Carlina hotel. Besides the panoramic views of the snow-covered mountains and the villages in the valley, you'll enjoy an Argentinian barbecue, a delicious afternoon snack and a musicfilled atmosphere at the end of the day.
Le bar De Madame. This is the new place dedicated to apres-ski in Courchevel, where guests will come to share happy mood and tapas to the sound of DJs and bands invited throughout the season. Finger food, signature cocktails and friendliness will be the key words of this new season. Accessible via the Dou du Midi slope or the valet service on request, the venue is open to all.
Annapurna For Children. This winter, the Banquise des Petits is being extended and opened up to the outside world! This children's fun area offers 3 to 8-year-olds staying at the hotel a chance to express their creativity through a number of fun workshops and amusing pursuits cleverly put together by an activity leader with a professional attitude and energy to spare! Pastrymaking, snowman competition, cinema nights, igloo building, dance parties and more... To keep the children entertained and their parents happy. www.annapurna-courchevel.com
The Mamie Courch' and the Courcheneige have been refreshed and gone upmarket, with various renovations and decorations that have ear ned each of them a fourth star. In Courchevel 1850, Mamie Courch' has had a facelift for a pop look that will welcome holidaymakers from 9th December with open arms and cosy rooms, not forgetting L'Aile ou la Cuisse, its restaurant with a friendly atmosphere, a cocktail bar and a panoramic terrace. The Courcheneige has cultivated a trendy, pared-down style with a brand new interior for the comfort and convenience of all. The South and East rooms have been either refreshed or converted, 3 junior suites have been added, the restaurant has been newly decorated, and a brand new concept has taken over the Waikiki bar... A wind of change is sweeping over Courchevel ! www.mamie-courch.com www.courcheneige.com
COURCHEVEL 1850 ESF SKI SCHOOL Alex, Vincent, Hugo, Clément and Charlène are 5 ski instructors who love sharing their passion and, above all, laughing and joking as well as skiing! They've put together an amazing programme to offer you your first powder-skiing sensations, off-piste thrills, fun in Les 3 Vallées snow parks and Courchevel 1850 Family park, a chance to perfect your technique whatever the terrain, and to learn the safety aspects of off-piste skiing. Who's up for the challenge? Be warned, places are limited to 6 children/ teenagers to guarantee the best possible conditions for learning but also for fits of laughter. And the end-of-course video will prove it! School holidays only.
FOOD FESTIVAL MARCH 2023 With 9 Michelin-starred chefs, Courchevel is at the forefront of French gastronomy, hardly surprising once you've experienced the local art of living and unrivalled expertise. This is why the resort decided to create a festive event to liven up the slopes even at the end of the day, with the help of chefs as famous as rock stars who will come up with all sorts of sensational dishes. An invitation to the public to come and share a great togetherness experience. Here's your chance to taste, to savour and to marvel at the fleeting art of cuisine at its very best.
Share This Article