Cochran-Siegle, Diggins Named Athletes Of The Year 2021-22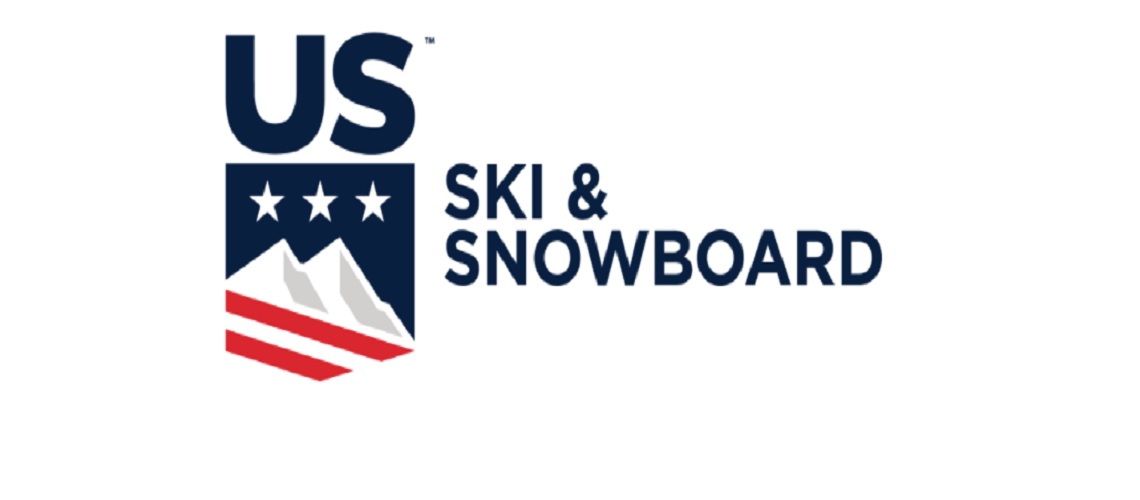 Olympic medalists Ryan Cochran-Siegle and Jessie Diggins were honored by U.S. Ski & Snowboard as athletes of the year, winning the prestigious Beck International Award - the highest athlete recognition for the organization.
Cochran-Siegle, whose mother Barbara Cochran won Olympic slalom gold in 1972, earned his first medal with a silver in super-G at Beijing. Diggins, who won gold with Kikkan Randall in 2018, became the first individual cross country medalist for America since 1976 when she won silver and bronze at Beijing.
The Beck International Award dates back to 1931, honoring some of the greatest champions in ski and snowboard sport. It was the fourth time Diggins has won the Beck International Award (2016, 2018, 2021, 2022) and the first for Cochran-Siegle. Diggins was also named Cross Country Athlete of the Year, for the fifth time, with Cochran-Siegle taking Alpine Athlete of the Year honors.
"Ryan and Jessie truly distinguished themselves this season, both with athletic results and the inspiration they provided to teammates and to the next generation of athletes," said U.S. Ski & Snowboard President and CEO Sophie Goldschmidt. "They stand amongst a strong field of athletes who each have their own story of success this past season."
In recognizing Cochran-Siegle, U.S. Ski & Snowboard acknowledged his long and patient journey. After starting his career with a Junior World Championship medal, he persevered through myriad major injuries before getting his first World Cup podium and win in the 2020-21 season, before a season-ending injury took him out.
Diggins, who won the overall World Cup title a year ago, was also recognized for a strong overall season with five World Cup podiums including two wins. She also anchored a historic first-ever mixed relay World Cup victory for the USA.
OTHER SPORT ATHLETES OF THE YEAR
Jake Adicoff with guide Sam Wood - Adaptive Athletes of the Year
Jake Adicoff and his guide Sam Wood were named Adaptive Athletes of the Year. The duo teamed up for a pair of individual silver medals at the Paralympics, plus anchored Team USA's gold in the mixed team event. At the World Championships, they won gold, silver and bronze. Beyond the medals, Adicoff and Wood have been role models in the sport with their professional way of working together and communications style - setting a new high bar for how visually impaired athletes and guides work as a team. Their example has elevated the entire adaptive team.
Alex Hall - Freeski Athlete of the Year
Olympic champion Alex Hall was named Freeski Athlete of the Year. Hall took gold in Slopestyle at Beijing. He came into the Olympics with five major event podiums. At the Olympics, he impressed Slopestyle judges with his unique approach to the course, earning the high score of the day on his first run.
Jaelin Kauf - Freestyle Athlete of the Year
Veteran moguls skier Jaelin Kauf was recognized as Freestyle Athlete of the Year. A perennial top finisher in the World Cup standings, Kauf earned an early berth on Team USA for the Olympics and came away with silver in moguls in her second Games. Recognized as one of the fastest skiers on the tour, Kauf focused on the big event to come away with a medal. She was also acknowledged for her inspiration to the team and motivation to young girls in sport.
Ben Loomis - Nordic Combined Athlete of the Year
Ben Loomis was named as Nordic Combined Athlete of the Year. It was his third time winning the title (2016, 2018, 2022). In a breakthrough season, Loomis scored World Cup points every weekend and had two 12th place finishes at the Olympics in Beijing. His steady progress has been an inspiration to the nordic combined team.
Annika Belshaw - Ski Jumping Athlete of the Year
Annika Belshaw was named Ski Jumping Athlete of the Year. Belshaw soared to a career-best season with her first-ever Continental Cup victory and had seven top-10 finishes to land fourth in the overall Continental Cup standings - the best U.S. finish since Sarah Hendrickson was second in 2015.
Lindsey Jacobellis - Snowboard Athlete of the Year
Lindsey Jacobellis was named Snowboard Athlete of the Year. It was her fourth time earning the top honor (2007, 2008, 2009, 2022). Jacobellis has forged a career in snowboardcross with 31 World Cup victories, seven World Championship medals and now three Olympic medals. A silver medalist in her event's Olympic debut in 2006, Jacobellis rode to gold in Beijing then came back to team up with Nick Baumgartner to win gold in the initial Olympic team event.
Share This Article