Carvatech: Swiss Precision - Made In Austria For The Murtel - Corvatsch Cable Car,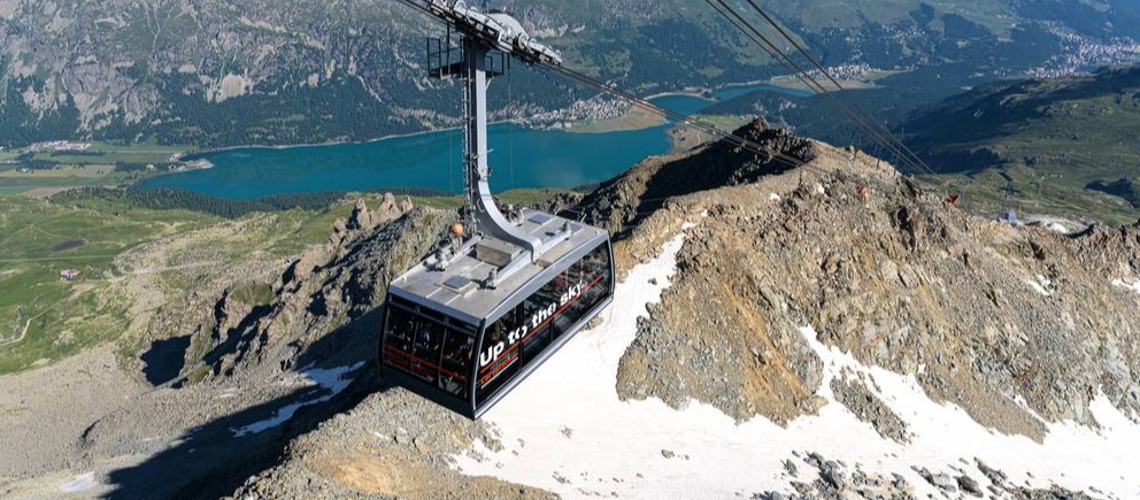 After the cabins for the Murtèl - Corvatsch cable car, the decision was again made in favor of products from Carvatech in the Corvatsch-Furtschellas ski area. Two new pendulum cabins, designed using the latest technology and fully equipped, have been bringing 64 people comfortably, safely and quickly from Sils to the 2,313 meter high Furtschellas middle station since spring 2021.
SATISFIED CUSTOMER DECIDES AGAIN FOR CARVATECH
Furtschellas, located in the Swiss Engadine, is a popular area among mountain sports enthusiasts and enthusiasts in summer and winter. This is not least due to the relatively undeveloped and spaciousness of this mountain landscape. As part of the Corvatsch-Furtschellas ski area, which also includes the health and winter sports resort of St. Moritz, great importance is attached to modern and sustainable technology.
With the completion and commissioning of the two aerial tram cabins in spring 2021, this path was continued uncompromisingly. The two Carvatech cabins have electromechanical, 2-leaf sliding doors on the inside and manual, 2-leaf sliding doors on the outside. This ensures that up to 64 passengers can get on and off easily and comfortably. There is a separate car attendant available for the car attendant.
GREATEST SAFETY AND COMFORT
The cabins are equipped with folding bench seats, optimized forced ventilation, a floor with a special anti-slip surface and rescue equipment. The hard glass safety windows not only ensure the greatest possible resilience and longevity, but also ensure a clear panorama down to the Engadine lake plateau and the surrounding mountains.
CABIN EQUIPMENT
Wagon attendant
electro-mechanical 2-leaf sliding doors track inside
manual 2-leaf sliding doors track outside
Tempered safety glazing
Floor: special anti-slip flooring
optimized forced ventilation
Folding bench seats
Recovery equipment
Share This Article