Burton Launches Capsule In Collaboration With Design Your Pride Contest Winner Roberta Hall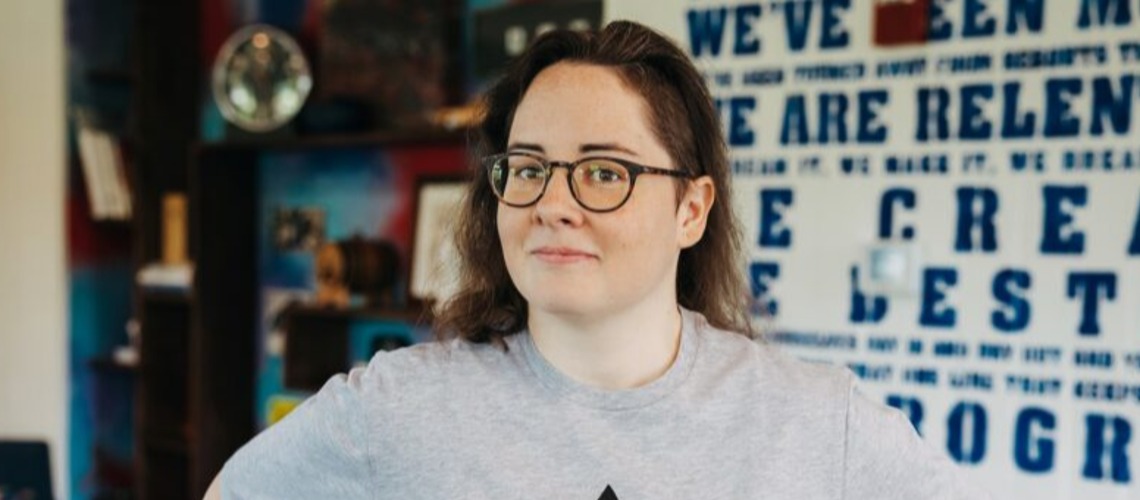 Burton is excited to announce the release of the Burton x Happy Impulse capsule collection, featuring art created by Roberta Hall, a.k.a "Happy Impulse," winner of the brand's 2022 Design Your Pride contest. Anchored by a look that takes a sideways stance on the typical PRIDE month marketing visuals, this limited-edition apparel collection includes a pullover, cap, and tee. The Burton x Happy Impulse Capsule will be available for purchase in Burton stores and on Burton.com beginning May 23rd, 2023.
Hall is a US-based LGBTQ+ artist and political activist whose work focuses on the "satirical and subversive, bringing vivid colors and pop-culture to her dark humor." For the Burton x Happy Impulse capsule collection, Hall made a conscious decision to skew from the expected PRIDE month palate and work with white graphics on black fabrics. For Hall and the Burton design team, subverting once-a-year "rainbow washing" creates an opportunity for authentic expression and bold new discussions about Pride.
"The brief from Burton was: 'Be you and show up,' so I did," says Hall. "I didn't have to put rainbows on anything. In fact, the whole collection is black and white. It felt fitting— Happy Impulse means trying to find the joy in all of life's bullshit."
Burton's 2022 "Design Your Pride" initiative called on LGBTQ+ artists from across the globe to submit a piece of their work (any medium) for the opportunity to partner on an exclusive capsule collection. Winning the contest wasn't just a chance for Hall to collaborate with the world's leading snowboard brand— it meant designing a collection while representing a community who lives PRIDE 12 months out of the year.
"I wanted to make something that I'm going to wear not only in June, because I already show up every day as a queer artist," says Hall. "The message behind the collection is simple: 'Show up as you. Show up as an ally. Show up as someone who is there for the community. There for your friends, and for your creativity inside of your soul.'"
The brand has committed to putting aside $2M of profits annually to support values aligned organizations doing work to positively impact People, Planet, and Sport, including The Venture Out Project, which leads backpacking and wilderness trips for the queer and transgender community.
Share This Article