British Brand Drysure Offer Innovative Way To Keep Ski Boots Dry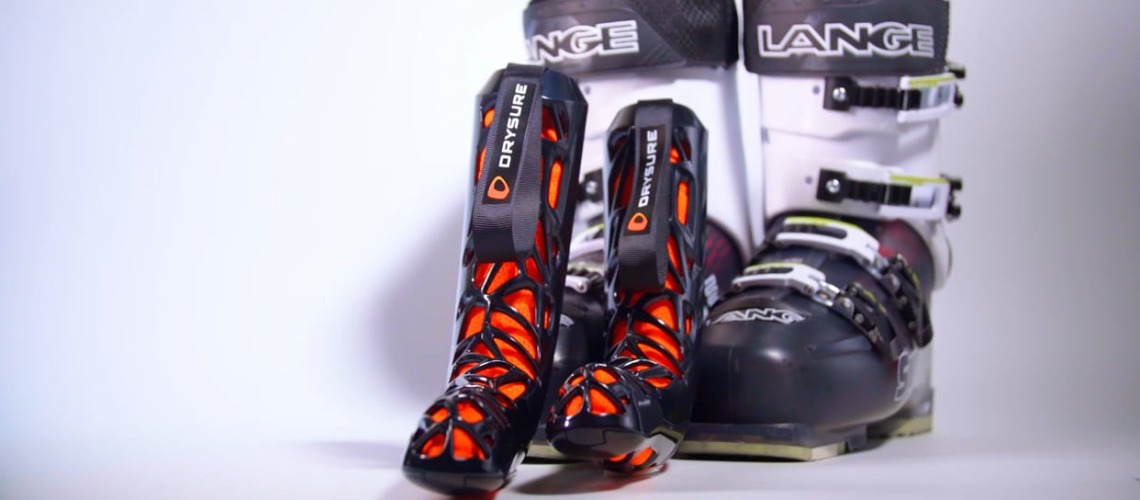 Having well fitting ski or snowboard boots can often make the difference between an enjoyable ski holiday or not, so looking after them both at home and when on holiday is vital to their longevity and comfort. Moisture from the snow as well from sweaty feet means that ski and snowboard boots will tend to get wet after a day on the slopes, which is where British brand Drysure (www.drysure.co) come in.
Drysure came to life from a need to dry ski boots and other outdoor shoes fast, but without using heat or electricity, which can compromise moulded liners and insoles and in turn the quality and fit of the ski or snowboard boot.
Rather than using heat, Drysure boot and shoe dryers use silica gel beads that absorb moisture quickly in humid environments. The patented design combining a high-gloss outer shell with a carefully constructed bag of silica beads allows the dryer to effectively dry your footwear up to 12x better than air drying. The outer shell is removable and can be hygienically cleaned in hot soapy water or in the dishwasher and the bag of beads is easily reactivated on a radiator or in the sun.
James Robbins, Drysure CEO & Founder said: "Nobody wants to put on a pair of soggy ski boots before a day on the slopes, particularly knowing that they will becoming even more smelly and a breeding ground for bacteria.
"As a keen skier I wanted to invent a boot dryer which was not only easy to use but effective, and didn't use heat which I knew was not good for moulded boots. Drysure boot dryers will dry footwear 12 times faster than normal air drying, meaning that the growth of bacteria and fungi is restricted – which also helps the boot become less smelly. All in all a recipe for healthier feet and a more enjoyable time on the slopes."
Drysure boot or shoe dryers make the perfect Christmas present or stocking filler for skiers or snowboarders due to their size, price and how useful there are to anyone who owns a pair of ski or snowboard boots.
Share This Article