Mountain Heaven Launches New Ski Adventure To Georgia During March 2020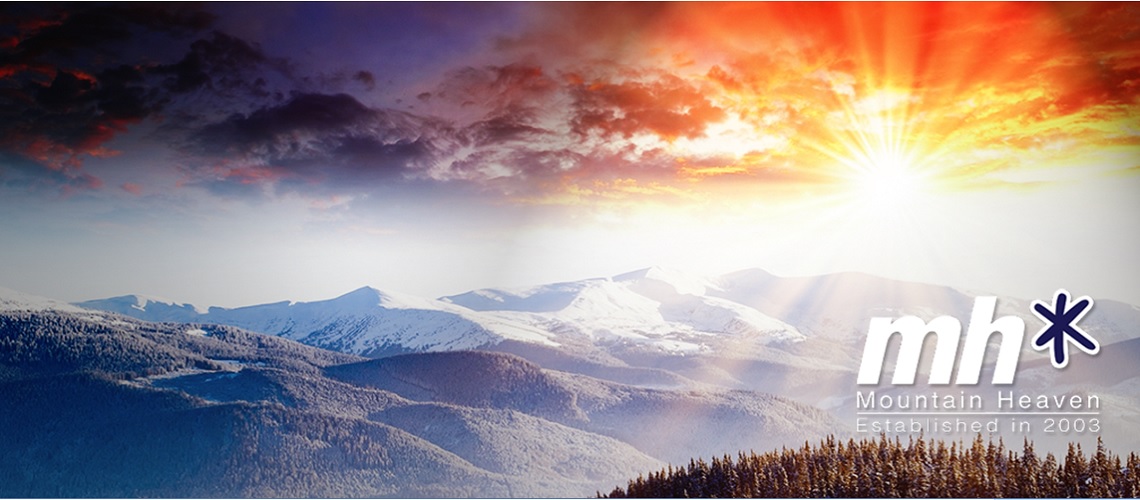 British chalet operator, Mountain Heaven, has launched a brand new organised ski holiday to the former Soviet Union country of Georgia during March 2020 that explores both the slopes and cultural history of a region straddling Europe and Asia that continues to open up to tourism.
The trip will combine skiing in three of the country's regions, along with visits to key cultural attractions and the country's flourishing capital city, Tbilisi.
The nine day itinerary will include visits to the ski areas of Gudauri – the most established ski area in the Georgian Greater Caucuses with recently updated infrastructure, Bakuriani – located in the Lesser Caucuses and former Soviet Winter Olympic training base and Mestia – the newest addition to the Georgian ski scene, with the highest peaks located in the remote UNESCO World Heritage valley of Upper Svaneti.
Alongside opportunities to explore the country's skiing, the trip will also take in the sacred Gergeti Trinity Church on the slopes of 5,000 metre high Mount Kazbek, the third highest mountain in Georgia, whilst staying below in the village of Stepantsminda, enjoying world class accommodation and the food and wine that Georgia is fast becoming famous for.
Mountain Heaven has created a fully guided itinerary to a destination that has previously had little in the way of ski package holiday options available from the UK. It's a chance for anyone who can already ski to an intermediate level upwards (trip not suitable for complete beginners) to explore a relatively untapped tourist destination with a company that has an excellent track record in organising adventure style ski trips.
Mountain Heaven Managing Director, Nick Williams, said: "We've had our eye on Georgia for a couple of years now. It's the world's oldest wine making country and produces good local and high-end fine wines that rarely make it past the border. The food has a fantastic reputation – with influences from nearby Persia, Turkey and countries along the Silk Route, all blended together to create a uniquely Georgian flavour that comes with the kind of hospitality that ensures you never go hungry, or thirsty. We'll get to see a large proportion of the country, travelling to the far north west into the Svaneti region and the town of Mestia, with its unique architecture that gives it a UNESCO World Heritage status and that's before you look up at the huge peaks that are four or five thousand metres high".
Full Itinerary:
Friday March 6, 2020: Depart on an indirect flight to Tbilisi (with one change).
Day 1 – Saturday 7th March: Arrival to Tbilisi International Airport and transfer to Rooms Hotel in Tbilisi. Rest and then tour of the city. Lunch in Georgian restaurant. Dinner, cultural event and evening in the city of Tbilisi. Overnight in Tbilisi.
Day 2 – Sunday 8th March: Transfer to Gudauri Ski Resort depart 0700am (2 hour journey). Full ski day in Gudauri. Dinner and overnight in Gudauri on piste-side Hotel Alpina.
Day 3 – Monday 9th March: Full Ski day in Gudauri. Transfer to Kazbegi (45 minute journey). Dinner and overnight in Rooms Hotel Kazbegi.
Day 4 – Tuesday 10th March: Visit the sacred site of Gergeti Trinity Church (via 4 X 4 vehicles) and Kazbegi mountains. Wine tasting stop with lunch at Chateau Mukhrani whilst en-route to Bakuriani Ski resort. Dinner and overnight in Hotel Crystal, Bakuriani.
Day 5 – Wednesday 11th March: Skiing in Bakuriani. Dinner and overnight in Bakuriani.
Day 6 – Thursday 12th March: Transfer north over the mountains to Mestia via Kutaisi. The journey will either be road or via an internal flight if weather conditions allow. Dinner and overnight in Hotel Chubu, Mestia.
Day 7 – Friday 13th March: Ski day Mestia ski area. Dinner and overnight in Mestia.
Day 8 – Saturday 14st March. Mestia Museum / Ski Day. Transfer to Kutaisi. Dinner and overnight in Best Western Hotel, Kutaisi.
Day 9 – Sunday 15nd March: AM city Kutaisi City Tour. Departure from Kutaisi International Airport to London Luton at 14.20am
Mountain Heaven have offered excellent value catered and self-catered chalet holidays in the French and Swiss Alps since 2003. They are an independent family owned company with extensive knowledge, experience and a genuine passion for the mountains and have grown steadily over the years from their initial roots in La Plagne to branch out and feature seven of the best resorts in France and Switzerland that offer fantastic skiing and are high enough to guarantee great snow conditions.
Share This Article