Bolle Skiers Win Six Medals At Alpine World Championships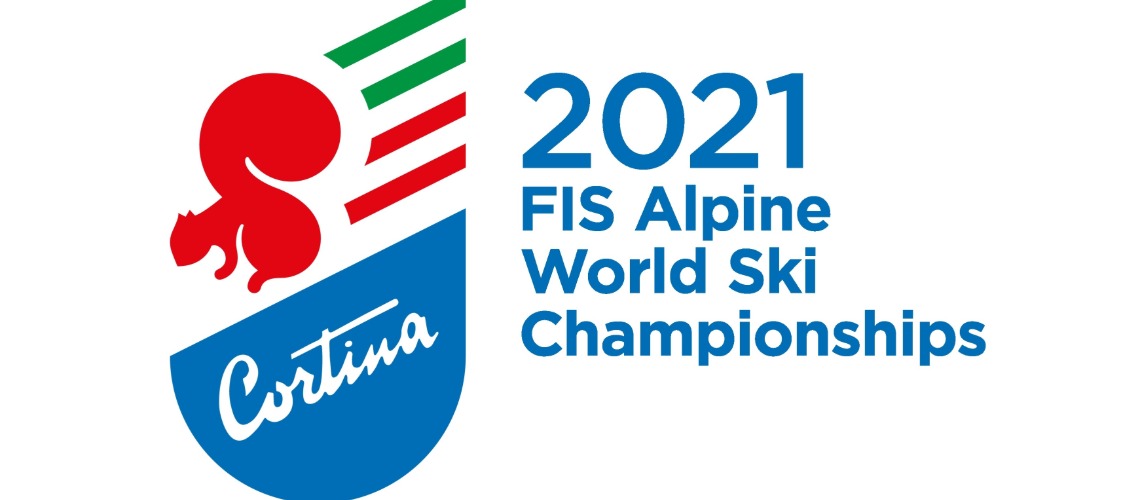 Hosted in the breathtaking location of the Queen of the Dolomites, Cortina d'Ampezzo and watched by millions of TV and new media viewers worldwide, the world's best skiers came together recently to compete in the eagerly anticipated 2021 FIS Alpine World Ski Championships.This incredible spectacle has been the most important international winter sport event held during the Covid-19 pandemic.
The five world championship slopes saw qualification races and 13 competition races, races that decided a total of 39 medals fought for by 600 athletes from 71 nations. Bollé was represented by 21 skiers from 8 nations, a record in itself for the brand and following a very successful World Cup season, the Bollé team was under the spotlight and determined to shine. And shine they did. Winning 6 medals, no other helmet and goggle brand's skiers bettered this result.
Alexis Pinturault, the most successful French skier in World Cup history, kicked off the Championships with a bronze medal in the Super G, an incredible achievement given that he was an outsider in the discipline. Pinturault then led the first run of the Men's Alpine Combined but just missed out on defending his 2019 title by 0.04 seconds, finishing with a silver, his second medal after two races.
Another favourite in the Championships was Switzerland's Loïc Meillard who demonstrated fantastic skiing in the Men's Alpine Combined to take bronze to join Alexis Pinturault on the podium. Meillard went on to take bronze in the exciting small final of the Men's Parallel Giant Slalom.
After a dramatic semi-final, France's Tessa Worley showed she is edging back to her best by winning the bronze medal in the Parallel Giant Slalom small final.
The last day of the event saw Austrian Adrian Pertl on superb form, leading the first run of the slalom with a magnificent performance and just missing gold by 0.21 seconds to take silver. A wonderful achievement by Pertl given his young age and the immense pressure that he was under.
19 year old Alice Robinson, who at age just 16 competed in the 2016 Winter Olympics, was seeking to become the first New Zealander to win an Alpine World Championship medal. Agonisingly she was pipped to fourth place in the Giant Slalom event, missing out on bronze by just 0.64 seconds.
Other notable achievements were from Slovenia's Stefan Hadalin who, despite back pain, scored a very convincing top ten finish in Slalom. Finland's Samu Torsti made the top 15 in Giant Slalom, Laurence St-Germain from Canada showed off impressive skiing in Slalom and Filip Balaz from Slovakia, at just 19 years old, skied 3 events to gain experience, achieving a top thirty in Slalom.
Bollé's world class skiers were equipped with the best products from its Racing Collection including its latest highest-end FIS certified Racing helmet Medalist Carbon Pro Mips. The Mute Slalom Mips helmet was also in action and all of the Bollé team wore the sleek hi-tech Nevada goggle in their quest to achieve top rankings.
A PERFORMANT AND "RACEPROOF" HELMET WITH BEST-IN-CLASS BRAIN PROTECTION SYSTEM
Fully compliant with FIS requirements, the MEDALIST CARBON PRO MIPS provides increased protection against impacts thanks to its full carbon fiber construction combined with MIPS Brain Protection System. Its reduced weight, aerodynamic design and customizable fit provide perfect stability and comfort for optimized racing performance.
Bollé's goggle NEVADA, the choice of the brand's athletes Team, is characterized by its mix of style and cutting-edge technology. This cylindrical frameless goggle gives a wide field of view supported by Bollé's best lens: Phantom. Providing unbeatable clarity thanks to its NXT construction, Phantom lens photochromic technology adapts to any light condition at any temperature. Thanks to LTS Technology (Low Temperature Sensitivity), Phantom lenses deliver improved activation, darkening or lightening whether the temperature is -25°C or 5°C. Last but not least, Phantom provides exceptional anti-fog performance ensuring that the athlete enjoys exceptional visibility even during the most intense action.
PARTNERSHIPS WITH FEDERATIONS
Demonstrating its involvement at the highest level, Bollé is proud to partner Alpine Canada Alpin and the Alpine Ski Pool of Austrian, Finnish, French, Swiss and Slovenian Federations for the 2021 season.
Share This Article