Bergbahnen See: New 8-Seater Gondola Lift For Furglerblick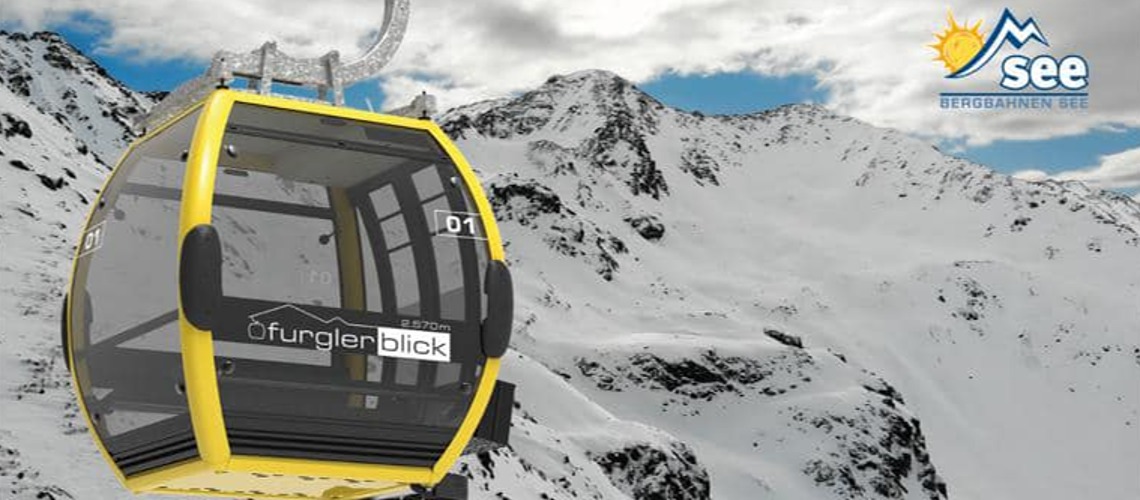 Since June 1st, 2022, the construction work for the new "Furglerblick" lift has been in full swing.
1.5 km of new slopes including artificial snow and a new pumping station
From August: preparatory work for the assembly of the cable car supports
Some of the supports will then be set up in August. The assembly of the stations will start at the end of August and should be completed in September
The cabins will be assembled in mid-September
The lift will be commissioned in November – adjustment work will be carried out until then
See, the first village you come across in the Paznaun Valley, was founded around 1400 AD by farmers of Serfaus and Fiss.
The idyllic village of See was part of the Parish of Serfaus until 1630, and for this reason dead people had to be carried to the cemetery of Serfaus via the 2,748 m high Furglerjoch saddle up to that year. In the Tyrolean Freedom Fights of 1809, at the "Gigger Tobel" east of See, about 1,500 Bavarian soldiers were kept from invading the Paznauntal valley by 800 local defenders.
See has also brought forth some famous citizens, such as Andreas Thamarsch, diocese sculptor of Keisheim in Bavaria and of the famous Stams Abbey in the 17th century, and the former snowboard world champion Karl-Heinz Zangerl. In summer, the village is a real hiking paradise. You shouldn't miss a visit to the Medrigalm Wellness Park: At 1,800 m a.s.l., there are Kneipp facilities, a foot massage path, chromotherapy, and high-quality drinking water from the fountain.
Worth noticing are also Castle Wiesberg, dating back to the 13th century and located at the place where the Stanzertal and the Paznauntal valleys join, and the Trisanna Bridge, or "Wiesberger Brücke", which is the most remarkable construction of the Arlberg Railway. In winter, however, the above mentioned Medrigalm pasture trasforms into the See Skiing Area with more than 40 km of slopes, and other 42 km of slopes are available in the nearby Kappl-Sunny Mountain Skiing Area.
Share This Article