Steamboat's Wildfire Mitigation Plan Maintains Healthy Forests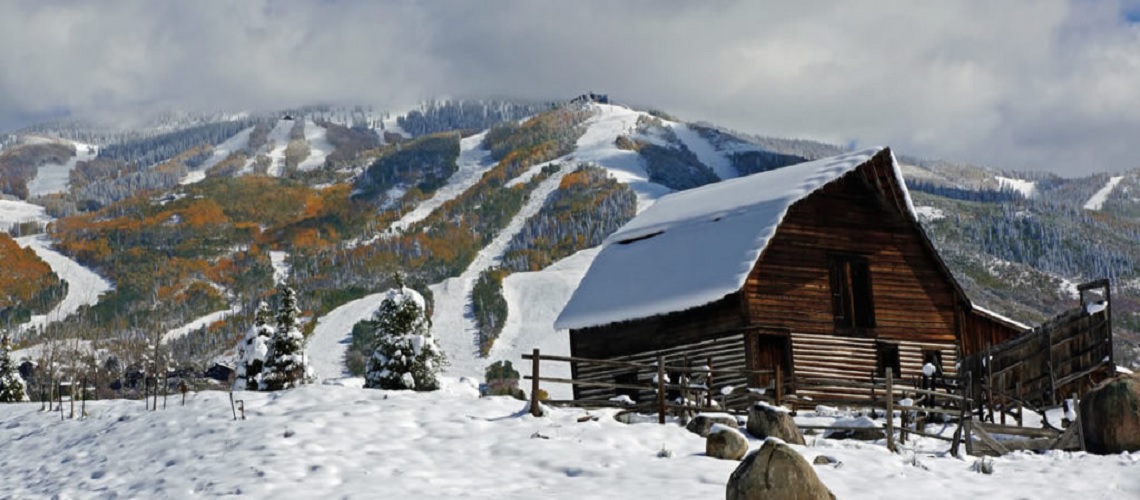 Gliding through a Colorado wildfire season safely and with healthy forests is a focused, calculated group effort. As the western U.S. drought surges on and summer storms bring lightning strikes and the occasional careless firework and rogue cigarette butt, Steamboat Resort mitigation teams keep a close pulse on risk management.
"We've had a couple of close calls up here, almost all started by improper disposal of cigarette butts. We really try and educate guests to be responsible," says Steamboat Director of Mountain Operations Corey Peterson.
Peterson oversees the resort's 2,965 acres, a portion of which rests on Forest Service land. His dedicated summer mountain operations team works daily to cut down dead trees and keep long grass mowed to mitigate fire risk. But natural wildfire starters, like lightning, are always a threat. So taking down dead or "hazard" trees — one that is ready to fall, for example — is crucial.
"A big part of our forest health is fuel control," says Peterson. His crew follows a clear Forest Service vegetation management plan that outlines what they can and cannot cut down. One Steamboat resort summer crew of 20 runs chainsaws and removes brush and hazard trees from ski trails, while a fall crew tackles mowing.
Summer mountain operations buzz along with trail crews, construction workers, bike patrollers, lift maintenance and lift operators. Every staff member that drives a truck on the mountain carries a fire kit that includes a shovel, a rake and a five-gallon piston pump. Steamboat staff undergoes specialized fire safety trainings, including a recent scenario exercise where staff simulated an actual fire, engaging with stakeholders and incident command teams. They work closely with the local Forest Service and Steamboat Fire Department to host annual all-team trainings.
The Steamboat resort crew has successfully tackled a couple of small fires that have broken out on resort property. "Luckily we caught them early," Peterson says. But if anything significant were to crop up, the Forest Service and local fire department would take over with Steamboat resort crews serving as support.
Thankfully, this summer kicked off with a wet spring and has maintained solid moisture. "Hopefully that continues," says Peterson "These past two years, we were already under two fire restrictions at this point in July."
Heavy spring moisture is a double-edged sword — lots of rain followed by sun means taller vegetation growth, which means higher fire risk. Alongside Steamboat's steadfast mitigation crew resides a certain level of visitor stewardship. Peterson offers guests a few fire safety nuggets:
If you're going to smoke, do so in marked designated areas and extinguish and dispose of it in a fireproof receptacle.
Please remember, fireworks and sparklers are prohibited on the mountain.
Be aware. Keep your eyes peeled on the mountain and if you see smoke, call 9-1-1 immediately and try and determine the precise location of the fire and what the fire is doing so you can relay proper info.
If you're in the middle of the forest and a fire starts, move downhill. Fires tend to work uphill.
Keep an eye on fire restrictions — they can change day to day, county to county — and only have a campfire when permitted.
Share This Article