Alp Media Promotes Information Sleeve System For Safety Information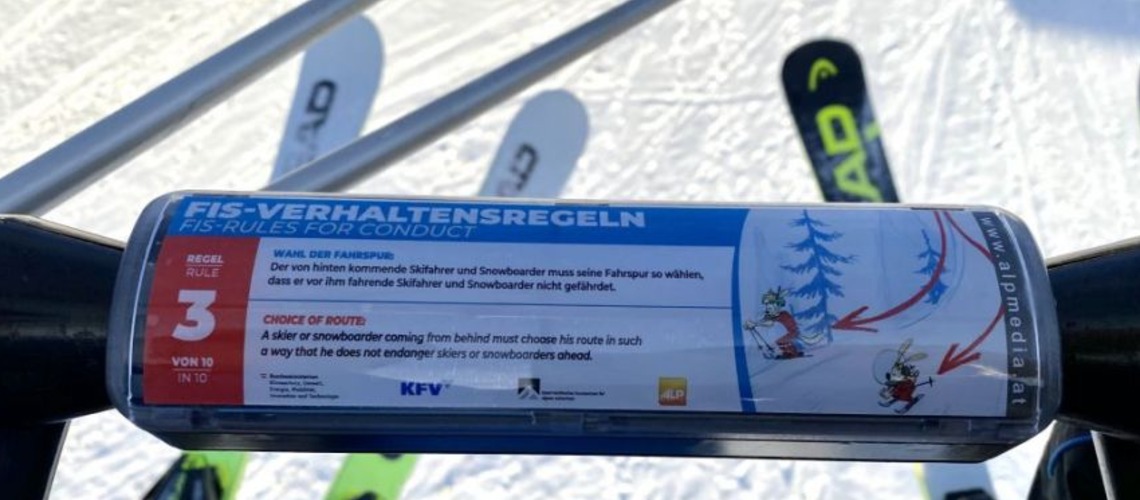 It became apparent as early as autumn that the "Covid-19 pandemic" topic would unfortunately overshadow everything else in the ski areas for the upcoming winter season.
That is why Alp Media has decided to provide long-term cable car partners with our information sleeve system, specially developed for the locking bars of chairlifts, free of charge for rules of conduct in winter operation on ski slopes and natural toboggan runs - according to the motto: "There is also winter operation again with and again after massive corona restrictions".
Thus, the benefit of their special sleeve system is in the targeted communication of FIS and / or toboggan rules in the ski area.
With this campaign, they hope to contribute to making snow sports enthusiasts more aware of how to behave correctly on ski slopes and toboggan runs and thus to reduce the risk of accidents on ski slopes and toboggan runs - the rules of conduct can hardly be overlooked by winter sports enthusiasts traveling uphill.
In addition, thanks to the appropriate size / format and appealing design of the subject, this implementation is not perceived by winter sports enthusiasts as annoying, but rather as pleasant.
They would like to thank all partners who spontaneously decided to support the idea for this campaign - these are "Committee 178 Austrian Standards" with its chairman Franziska Thurner - the "Federal Ministry for Climate Protection, Environment, Energy, Mobility, Innovation and Technology - the KFV (Board of Trustees for Traffic Safety) and the Austrian Board of Trustees for alpine safety.
When attaching sleeve systems to the locking bars of chairlifts, it must be ensured that a sleeve system that is certified for this application is used and not some misappropriated advertising system such as used in shopping trolleys.
Share This Article