39th Snow Polo World Cup St. Moritz 2024 - Two New Team Sponsors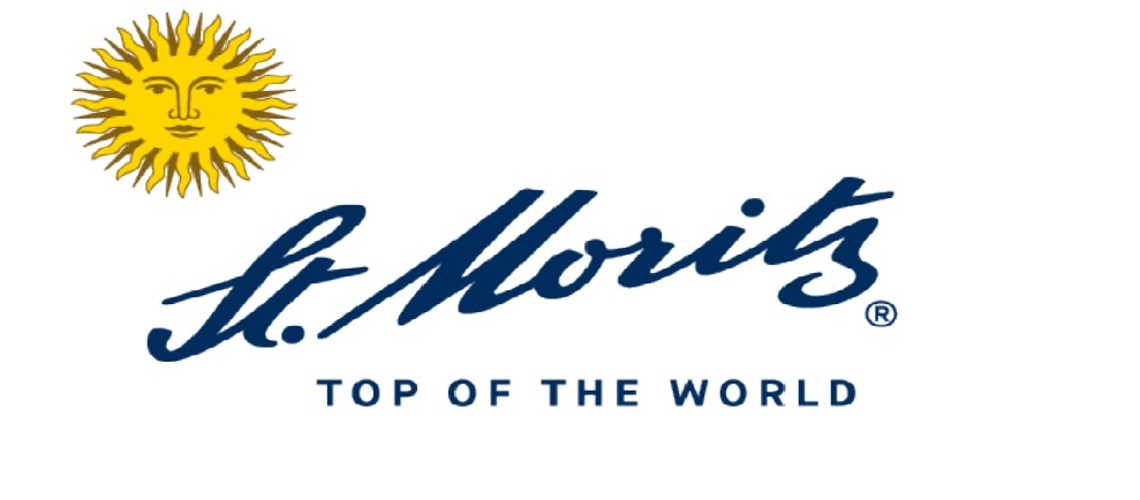 hree months before the start of the 39th Snow Polo World Cup St. Moritz, the management of the world's only 'high goal' tournament on snow proudly presents two new sponsors: the on-trend Canadian luxury outerwear brand Mackage makes its debut, while Champagne Perrier-Jouët joins them as a second partner. These two new partners complement the existing team sponsors' line-up of Flexjet, The Kusnacht Practice, World Polo League and St. Moritz. Another highlight is the special appearance of "Pelon" Stirling, who has made a significant mark on the last decade of polo and will undoubtedly provide spectacular action on the ice of Lake St. Moritz. The gastronomy in the popular Polo Village will even more extraordinary and the VIP tent is set for a super-luxury upgrade, not only structurally, but also with the food and drink offering. Interest in the glamorous sporting event on the sparkling snow has surged among sponsors and VIP guests alike, with the traditional gala event at Badrutt's Palace already fully booked! The Snow Polo World Cup will take place 26–28 January 2024. As always, admission is free.
This truly is an event of superlatives: with the world's elite players displaying top-class polo, set against a uniquely stunning mountain backdrop, teamed with an unparalleled supporting programme. Other players in the spotlight in addition to "Pelon" Stirling are Fred Mannix from Canada – without a doubt, one of the best, if not the best, amateur players in the world – and the Englishman Max Charlton, who for many is the best player on snow. Meanwhile, the reigning FIP Polo World Champion Pelayo Berazadi (Spain) will certainly have a lot of say in the final result. Spectators flock to Lake St. Moritz in their thousands every year. While the Engadin is slowly getting ready for the winter season, preparations are in full swing for the region's top winter event: from 26 to 28 January 2024, over 20,000 lovers of action-packed polo will once again gather for a one-of-a-kind get together on the breathtakingly beautiful frozen Lake of St. Moritz
"The response to and demand for our tournament from world media, players, sponsors and VIP guests is exceptionally high," enthuses tournament founder and organiser Reto Gaudenzi. "Never before have we been able to announce the team sponsors, equipment suppliers and team patrons so early before the tournament. We even have a waiting list for the gala evening! The trust shown in us by sponsors and players makes us very proud and is a great compliment to St. Moritz and the incredible work of the entire organisation."
Loyal sponsors, new partners and huge ticket demand
In addition to long-standing sponsors such as Maura Wasescha, Mauritius, Kessel/Maserati and Sprüngli, as well as all of St. Moritz's five-star hotels (Badrutt's Palace, Kulm Hotel St. Moritz, Kempinski Grand Hôtel des Bains, Carlton Hotel, Suvretta House, and the newly opened Grace La Margna), various new sponsors and partners are supporting the Snow Polo World Cup St. Moritz, including the exclusive Swiss catering company GAMMACATERING as official VIP hospitality marquee partner.
The demand for VIP tickets has also shot up to levels significantly higher than the previous year. VIP and Chukker Club tickets for all days are currently still available at www.snowpolo-stmoritz.com/tickets/ on a first come, first served basis. Of course, admission to the tournament site is still free for all visitors. There, local restaurateurs and partners will take care of the visitors' physical wellbeing for the whole weekend with an even richer menu than in past years. Guests can enjoy the traditional Snow Polo bratwurst from the Crystal Hotel kitchen, dim sum creations by Madame Sum, Argentinian asado specialties from AZADO, local delicacies from Alpen Food, a selection of dishes from Giardino Mountain, and the 'Food Pop-up on the Ice' from up-and-coming restaurateurs R.C. Concepts.
All of the matches can be viewed live over the internet at www.pololine.tv
Sponsors and partners of the Snow Polo World Cup St. Moritz 2023
Team Sponsors Flexjet, Mackage, The Kusnacht Practice, Perrier-Jouët und St. Moritz
Official Outfitter Casablanca
Umpire Sponsor Maura Wasescha
Official Hotels Badrutt's Palace Hotel, Kulm Hotel St. Moritz, Kempinski Grand Hôtel des Bains, Carlton Hotel, Suvretta House, Giardino Mountain, Grace La Margna, Crystal Hotel, Steffani Hotel, Hotel Corvatsch, Hotel Laudinella, Hotel Sonne
Guest Nation Mauritius
Guest Resort Ithaafushi – The Private Island by Waldorf Astoria
Official Restaurants Chesa Veglia/Polo Bar, Paradiso, Kulm Country Club, HATO
Official Partner Hotel Hotel Schweizerhof
Zurich
Trophy Sponsors St. Moritz, CentraLab, Casablanca, Flexjet, Ithaafushi – The Private Island by Waldorf Astoria
Helmet Sponsor Flexjet
Official Car Kessel/Maserati
Sponsors Maura Wasescha, Kessel/Maserati, Pernod Ricard Swiss, UBV Lanz AG, Sprüngli, Chopfab Boxer, Trois Pommes
VIP Catering GAMMACATERING
Official Suppliers Champagne Perrier-Jouët, Oona Caviar, Cecchetto, Mitscho's Cigars, Sprüngli, Chopfab Boxer, Villa Sandi, Royal Salute
Exhibitors Casablanca, Maura Wasescha, Casino St. Moritz, Ender Sport St. Moritz, Kessel/Maserati, Caviarlieri Switzerland, Villa Sandi, Ithaafushi – The Private Maldives Island, Etica, My Bauernhaus St. Moritz
Medical Partner Klinik Gut
Official Lab Partner CentraLab
Public Catering Crystal Hotel, Madame Sum, Alpen Food, Azado, Giardino Mountain, Pop-up on the Ice by R.C. Concepts
Supporter Engadin, Gemeinde St. Moritz, Kanton Graubünden, St. Moritz, Lyceum Alpinum Zuoz, O. Christoffel AG, Blasto
Host Club Evviva Polo Club St. Moritz
Partner Club Polo Park & Country Club Zürich
Official Snow Polo The Polo Magazine, Polo Times
Coverage PoloLine.TV
Media Partners The Polo Magazine, PoloLine, Polo International, Le Grand Mag, Polo Times, Polo&Luxury Magazine, La Bocha, good style mag, Polo & Lifestyle The London Magazine, La Polo, Excellence Magazine.Luxury, Die Weltwoche, Alpstyle, Falstaff, CNBC
1985 saw the first-ever polo competition and St. Moritz staging this world premiere. The Snow Polo World Cup has reigned over the last weekend in January in St. Moritz ever since. In 2014, leading exponents of snow polo in Switzerland founded Evviva Polo St. Moritz Ltd and signed a long-term contract with the town of St. Moritz, thus securing a sustained continuation of the Snow Polo World Cup St. Moritz. The Board of Directors consists of Dr Piero Dillier (President), Reto Gaudenzi (Founder, Vice-president and CEO), Arndt Küchel, and Andy Bihrer; Jürg Reinger is the Managing Director and CFO. A well-rehearsed team of local and regional partners and the See Infra Ltd is working hand in hand with the organisers to carry out the tournament. For more information, visit www.snowpolo-stmoritz.com.
Share This Article