32nd TFA TourismusForum Alpenregionen March 20th To 22nd, 2023, Grindelwald,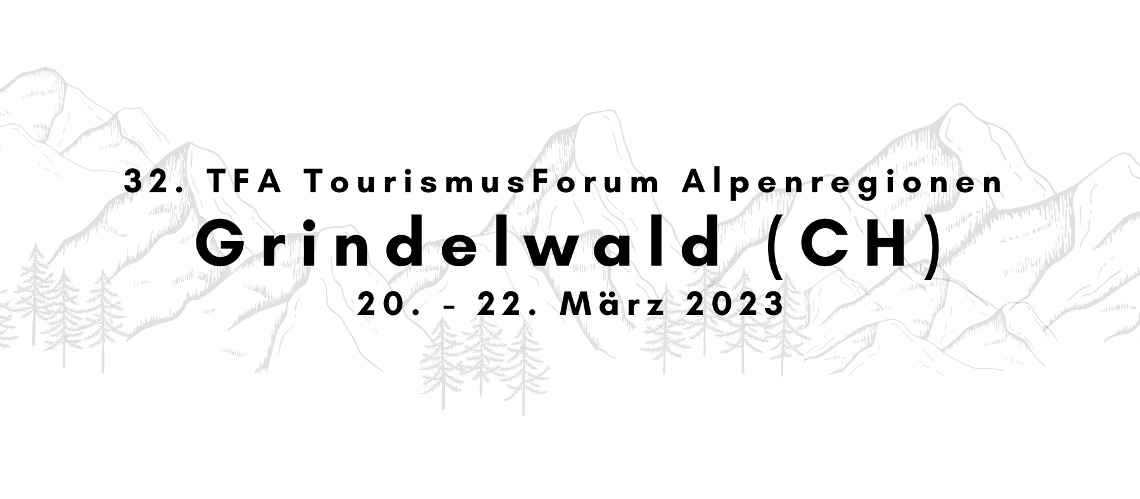 From March 20th to 22nd, 2023, Grindelwald, one of the most popular holiday and excursion destinations in Switzerland, will be the meeting place for the TFA family. The impressive V-Project, among other things, creates new dimensions at the 32nd TFA TourismusForum Alpenregionen. With the new V-Cableway, the world-famous Jungfrau destination has one more attraction and continues to set new standards in Alpine tourism.
The new Eiger Express takes guests from the Grindelwald terminal to the Eigergletscher station within 15 minutes, significantly reducing the journey time to the Jungfraujoch UNESCO World Heritage Site - Top of Europe. After the breathtaking gondola ride with a view of the north face of the Eiger, a unique view of the magnificent mountain world of the Bernese Oberland awaits tourists in the Eiger Glacier Panorama Hall. The 3-S Bahn combines all the advantages of a gondola and aerial tramway and only 7 supports were built for the entire route length of 6483 meters. The heart of the V-Bahn is the state-of-the-art terminal with a direct connection to public rail transport. In addition to the Eiger Express Bahn, the 10-seater gondola in the direction of Mannlichen also starts from the terminal.
In addition to the V-Cableway, other topics at the 32nd TFA TourismusForum Alpenregionen will also provide inspiration, discussion and reflection. Exclusive and practice-oriented insights during the traditional forum tours as well as socializing and networking during the evening programs will also be an integral part of Grindelwald and will be presented in the coming weeks.
The destinations change – the trademark remains. The high-quality international specialist forum continues to impress with its special and purposefully selected speakers. Inspirations, also from outside the industry, allow you to think outside the box, and the presentations and panel discussions are complemented by an exciting and cheerful supporting program. It is an Alpine-wide concept for success for inspiration, content and networking in the German-speaking Alpine regions. No other specialist forum of this quality has established itself as a purely privately financed concept that is independent of associations and politics over the past three decades.
Share This Article