New Ski Accessories For Bentley From Bomber. If You Have To Ask The Price You Can't Afford Them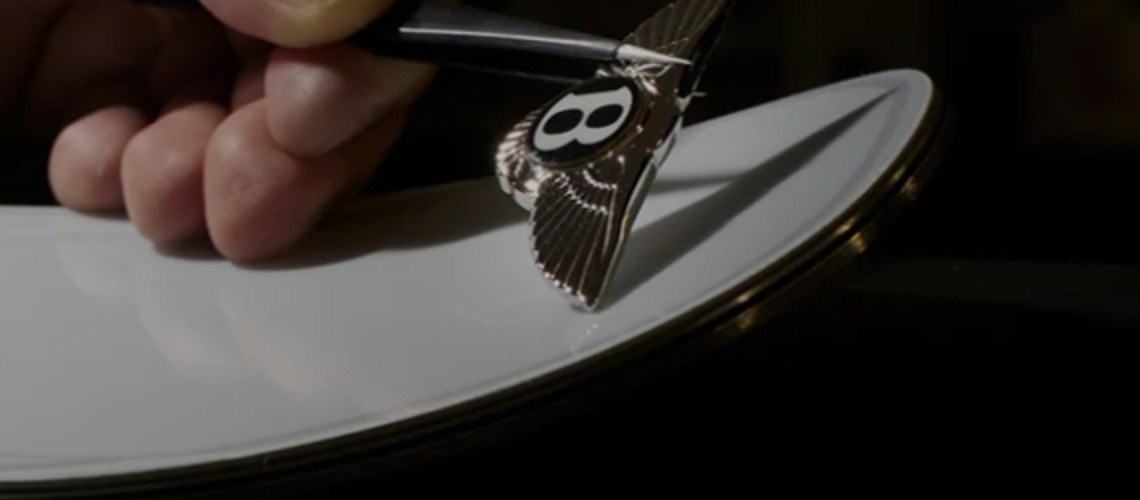 Bentley's partnership with artisan ski equipment maker Bomber Ski continues to develop. Beginning in 2019 with the introduction of limited-edition skis, it has grown to encompass new ski designs for 2022, alongside helmets and poles created to complete your winter look. They're not cheap...
Expertly engineered and effortlessly beautiful, Bomber for Bentley ski equipment enables you to push yourself to the limits without inhibition.
The Bomber for Bentley winter sports collaboration is gathering momentum. A new set of limited-edition skis has just been introduced, taking the choice of finishes to three. Part of an exquisitely handcrafted range of skis and accessories, they are available to order now, alongside new helmets and poles.
Conceived in association with Bentley's Product and Lifestyle Design Manager Chris Cooke, the collaboration has seen Bomber's Italy-based engineers and artisans create a range of ski accessories that help skiers of all levels to reach their peak – and enjoy their time on the slopes without inhibition.
The skis themselves feature Bomber's signature wooden-core metal sandwich construction, plus additional materials including Titanal and fiberglass to achieve the optimum combination of strength, flexibility and light weight.
As a result, you can expect a smooth, stable ride on all types of terrain, aided by evenly distributed edge pressure. Their early rise, meanwhile, allows for quicker turn initiation and float – everything you need to reach new levels of performance.
Whichever finish you choose, every set of Bomber for Bentley skis is identifiable by six 3-D, brass-polished nickel inserts, their shape reflecting the diamond patterns seen inside Bentley cars.
The Black Diamond Edition, limited to just 200 pairs worldwide, is finished in a sleek gloss black, similar to
Bentley's Piano Black veneers. The Centenary Edition sees a black finish punctuated by eye-catching 24-karat gold-plated diamond-shaped emblems, created to commemorate Bentley's 100-year anniversary. As such, supply of these skis is limited to just 100 pairs.
The new Ice Edition skis are finished in a beautiful white and grey colour scheme, with silver-plated diamond inserts. Offering a lighter, brighter look for the new winter season, they are also limited to 200 pairs.
All products in the Bomber for Bentley range are available to order today, either from your Bentley dealer or direct from the Bomber website.
THE ICE EDITION SKI
Limited to just 200 pairs and made using Bomber's signature wooden-core sandwich construction, the Ice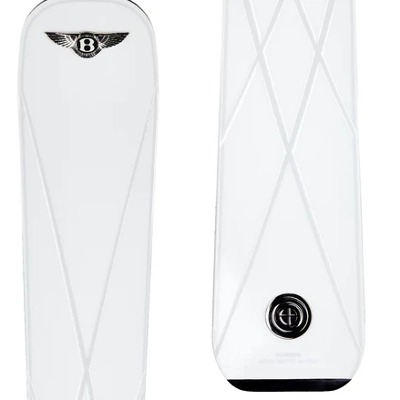 Edition Ski offers the ultimate in comfort and precision for all levels of skier, whatever the conditions.
Finished in grey and white, with stunning silver-plated 3D diamond inserts, their design ensures even distribution of edge pressure for added stability and agility – everything you need for an exhilarating skiing experience.
For more information, please click here.
THE CENTENARY SKI
Graced with 24-karat gold-plated diamond detailing inspired by the 2019 EXP 100 GT concept car, the Limited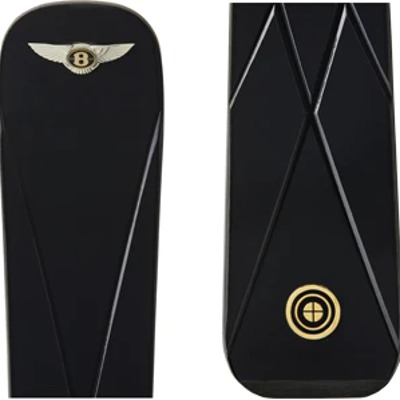 Edition Centenary Ski is a tribute to Bentley's Centenary.
Handcrafted over 32 hours in Bomber's boutique factory, the luxury ski is incomparable at high speeds and boasts quick turn initiation. With only 100 pairs in production, it's a standout choice for the slopes.
For more information, please click here.
THE BLACK DIAMOND EDITION SKI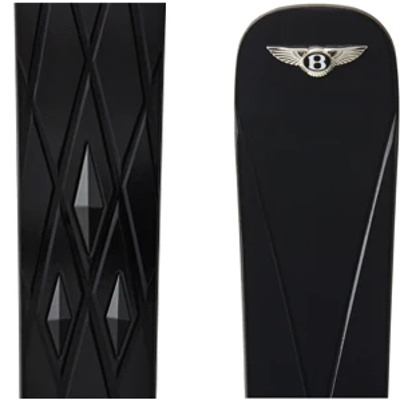 Finished in sleek gloss black with the distinctive Bentley diamond motif across the surface, the Black Diamond Edition ski boasts a level of design execution that's never been seen from other manufacturers. Limited to 200 pairs, its unique textured finish is a rare find on the slopes and further extenuates the dynamic and robust nature of the design. Inimitable tooling and craftsmanship processes further add to its exclusivity, including the pressing process used to produce the sharp lines of the diamond motif.
For more information, please click here.
HELMET AND POLES
The range of Bomber for Bentley skis is now joined by luxurious helmet and poles.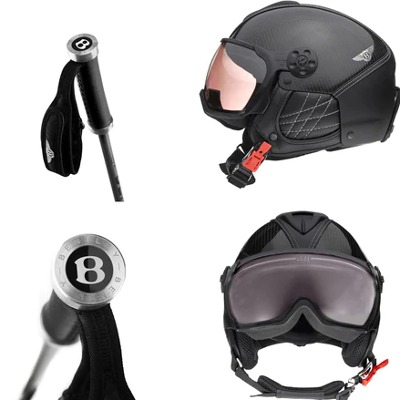 The helmet, offers protection to the CE EN 1077 CLASS A standard, are made from Kevlar and carbon fibre. With the Bentley wings emblems displayed on both sides, it includes an integrated and removable photochromic visor and a patented fragrance release system to keep the inside of the helmet fresh all day long.
Alongside the three sets of skis, the Bomber for Bentley collaboration has resulted in new handmade ski helmets. Featuring the Bentley wings on each side and a removable, integrated photochromic visor, they combine robust construction with unrivalled attention to detail.
Comprising a layer of Kevlar sandwiched between layers of ultra-lightweight carbon fibre, they have passed extreme impact tests, offering protection to the CE EN 1077 CLASS A standard. Robust as they are, however, there is no compromise on comfort. The core is made with expanded polystyrene for enhanced shock absorption, while an adjustable wheel system enables you to find the perfect fit.
To keep you feeling fresh at all times, every helmet features a hygiene system based on patented Solid Fragrance Release (SFR) technology from Oikos Fragrances.
The poles, meanwhile, combine carbon fibre and aluminium construction with eco-leather handles inspired by the gear levers in vintage Bentleys – for maximum comfort at all times.
The final piece of the jigsaw comes in the form of the Bomber for Bentley ski poles, also new for the 2022/23 winter season. Unique in both styling and construction, these high-performance, handmade poles are crafted from a combination of carbon fibre and aluminum, for the optimum balance of strength and super-light weight.
Inspired by the timeless elegance of Bentley gear levers from the past, each pole is topped by a soft eco-leather handle, offering supreme comfort for hours on end.
For more information, please click here.
Share This Article