Isbjorn's Penguin Snowsuit Wins Premium Bast-i-Test For Ninth Year Running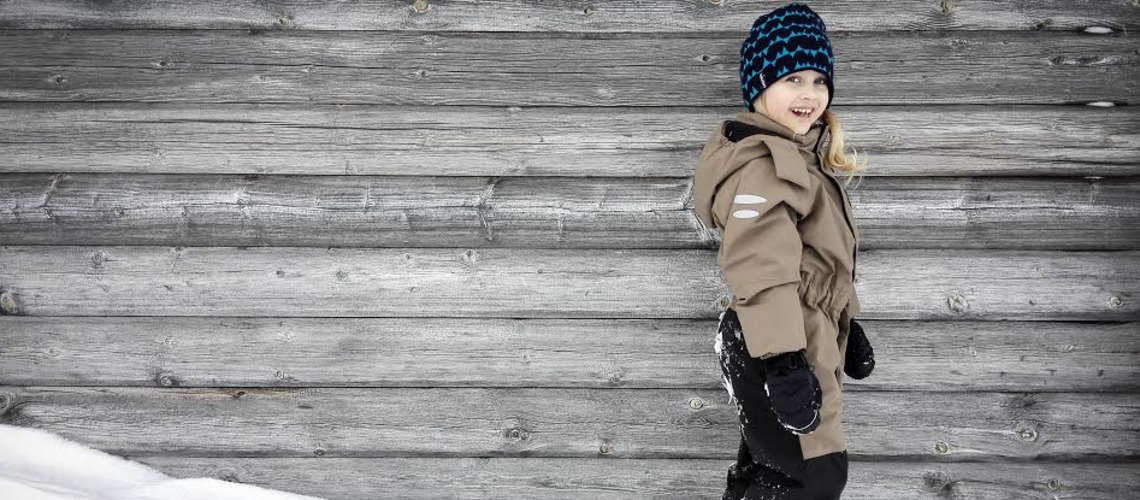 Premium and sustainable outdoor kids brand Isbjörn of Sweden has once again won the coveted Bäst-i-Test (Best in Test) award in the premium category for its highly durable Penguin Snowsuit. This is the ninth consecutive time that the snowsuit has come out on top.
The annual test is organised independently by the Scandinavian Online Test Institute Bäst-i-Test, but it is the actual end-user children who put various snowsuits through their paces. During the harsh winter months, children tested out the Penguin Snowsuit while sledging and playing in the snow in sub-zero temperatures. The snowsuits were then evaluated, after five months of use, by the children's parents, focusing on functionality, ease of use and other refinements such as overall design and reflectors.
Up against other snowsuits on the market, the bluesign® approved Penguin Snowsuit was graded highly for its excellent durability and quality to ensure a long shelf life, plus superior thermal performance, excellent water and abrasion resistance, and for a comfortable fit in all winter activities. The longevity and overall value for money of the Penguin Snowsuit was seen as outstanding, as its high durability ensures Penguin can withstand many harsh winters over several years and many users. The children also loved the fact they could easily take it on and off, having the independence to dress themselves, as well as enjoying wearing the snowsuit in the snow.
Parents who participated in the five month long testing process, together with their children, collectively commented: "Penguin is a simple and stylish snowsuit that works exactly as you want it to. As it has sleeves and legs that can be extended, it never feels bulky or too big, and can last many winter seasons before being handed down to younger siblings. This makes the snowsuit more sustainable and better for the planet – a great example of slow fashion."
Other accolades were given for "great water resistance, with no moisture penetrating the fabric and the snowsuit looking like new after the winter season." Parents also liked the fact that no midlayer was needed and the recycled PrimaLoft insulation provided non-bulky "perfect temperature" thermal performance, while also being both breathable and wind resistant thanks to the PFC-free Bionic Finish Eco durable water repellent outer treatment. The fact that Penguin can also be easily machine washed and dries very quickly was also popular among busy parents.
Maria Frykman, Founder and CEO of Isbjörn of Sweden, commented: "Here in Sweden, where temperatures can drop as low as -30 degrees, the snowsuit is a way of life - offering the ultimate warmth and protection so children can enjoy outdoor activities in the snow. We designed our famous Penguin Snowsuit more than 15 years ago, with sustainability and durability at its heart. To this day it still stands the test of time, with only slight tweaks needed to make it even more environmentally friendly as materials and manufacturing processes develop. Once again, even after nine years, being independently recognised by our target consumers and the Bäst-i-Test team, is one of the highest accolades our ultra-durable snowsuit can achieve."
Share This Article