USWE Introduces POW Series Backcountry Hydration Packs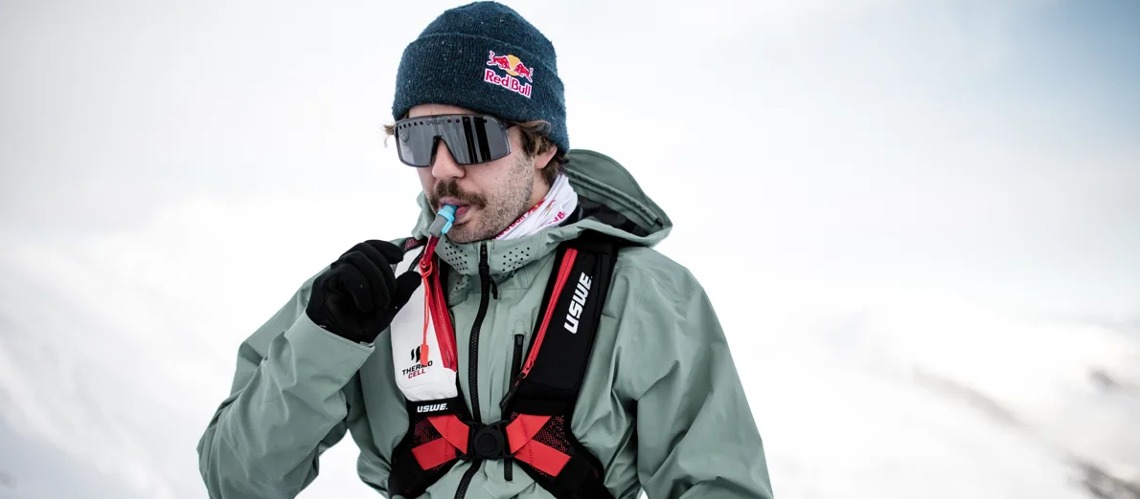 USWE, a leader in packs for action sports, today announces the launch of its new POW hydration backpacks, the ultimate backcountry pack for any winter sport, and features USWE's proprietary 2.0 NDM + Snug-Me harness system.
The POW series are designed for the alpine adventurers and excel in all winter conditions. Equipped with a CE-Certified full back protector (Lev.1), that's made of flexible viscoelastic foam with memory effect that returns to its original shape after impact or deformation.
The POW Series comes standard with the 4-point harness and waist belt system, known as the USWE NDM 2.0 (No Dancing Monkey) + Snug-Me harness system, deflecting any possibility of your pack bouncing around regardless of the intensity of the activity or terrain you're on. They are made to be 100% bounce free from which the "No Dancing Monkey" technology was born. They engineer a suspension chassis and craft theirpack designs based on their own experience and knowledge.The USWE packs are suited for backcountry skiing/snowboarding, nordic, snowmobile, fat biking, or any other activity where adrenaline leads the way. In addition to the revolutionary NDM tech, the POW series has both a ski and snowboard carry systems integrated into the pack, a quick access pocket for avalanche gear, removable helmet stash carrier, and a dedicated pocket for snow goggles.
Knowing the winter adventures come with varying and inclement weather, USWE has integrated the Thermo Cell insulation pocket. This pocket harnesses the heat from your physical activity to protect the hydration tube from freezing even in the most extreme winter conditions. These pockets are also perfect for storing snacks.
The USWE POW series was made to extend the adventure, and keep you and your gear out in winter's wonderland playground.
POW Series (16 liters/ 25 liters)
Features:
Pack type: Winter Protector Backpack
Activity: Alpine Skiing, Freeride Skiing
Pack Weight: 1210g (*excl. protector)
Dimensions: 50L / 25W / 18D (CM)
Total Volume: 16L
Hydration Capacity: 3,0L / 100 oz (Not Included)
Harness System: NDM 2.0
Thermo Cell insulation shoulder strap
Integrated removable CE-certified SAS-TEC Full back protector Level 1 (SCA-450).
Quick access pockets / 7 Total Pockets
External compression system
Helmet carry system (detachable stash carrier)
Product Page
MSRP: $200-$220
USWE makes bounce free action backpacks that provide the perfect fit on individual level. All their backpacks and hydration packs use a patented harness design, making their packs 100% bounce free. The unique shape and suspension allow you to snug the packs really tight to the body, without affecting your breathing capacity or body movement.
Their mission is to design backpacks and hydration packs that you can wear in action, with a super race-fit so it's like wearing nothing at all. Besides making Backpacks and Hydration Backpacks, USWE also makes Hydration Hip Belts / Hip Bags / Hip Pouches, Protector Backpacks and Commuter Backpacks. Of course we also make Accessories for your pack - including Phone Pockets, Hydration Bladders / Hydration Reservoirs, Bite valves, Tool Pouches, Dry Sacks and more. They have developed special Packs Series for different sport activities, such as Bike, Mountainbike, MTB, Motosports, Enduro, Running, Trail Running and Backpacks for Wintersports such as Cross-country Skiing / XC Skiing and Downhill Skiing.
Share This Article