Rollerblade Announces Stephen Helfenbein Joining Skate To Ski Ambassador Team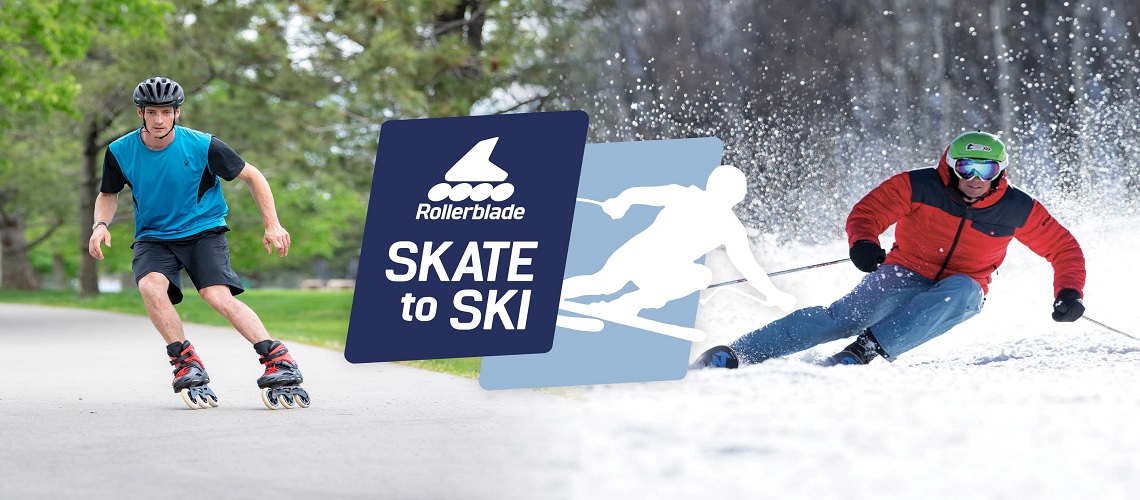 Rollerblade, the global leader in inline skating, announced today that Stephen Helfenbein, member of the Professional Ski Instructors of America (PSIA) National Alpine Team and long-time instructor and coach based in Utah, joins the Rollerblade team as the lead ambassador to the Skate to Ski program. The Skate to Ski program provides training and instruction for skiers to use inline skating during the off season to stay in shape for skiing.
"We are thrilled that Stephen is joining our team to share his in-depth knowledge and expertise as well as to help us continue to drive the Skate to Ski program," said Jeremy Stonier, President and Business Unit Manager at Rollerblade. "As a skater and a skier, I can personally attest that our Skate to Ski app is a great tool for those wishing to stay in shape for the ski season."
"I am excited to join the Rollerblade team and share my in-depth knowledge and experience about how inline skating mimics skiing motions and provides a great workout," said Stephen Helfenbein. "Great skiing comes from targeted movement and fitness training. The Skate to Ski cross training program makes it possible to train all year long."
Rollerblade Skate to Ski Program
The Skate to Ski Program is an innovative approach to staying fit during the off season. The training system is in conjunction with US Ski & Snowboard, the Professional Ski Instructors of America and the National Ski Patrol and kicks off with a four-phased approach which leads to a training plan geared to a range of skiing abilities. Skiers can download the Skate to Ski app, available for free in the app store for IOS and Android. To learn more about the program visit Rollerblade.com.
As the pioneer in inline skating, Rollerblade is committed to providing resources and tools for every level of skater and a guide to find the right skate to best suit their abilities. Skiers can purchase skates online with direct links to preferred online vendors and the ability to purchase directly on Rollerblade.com. Skiers can also browse through related products such as protective gear, upgraded wheels, brake pads and socks.
Share This Article