Chemmy Alcott Becomes Brand Ambassador For Dragonfly CBD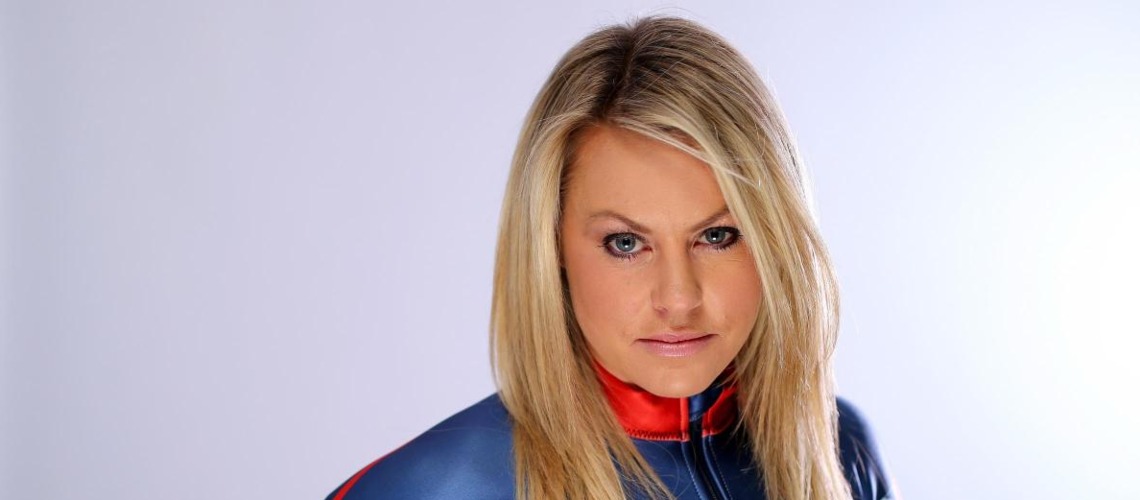 Chemmy Alcott has become a brand ambassador for Dragonfly, the premium range of scientifically backed, seed to shelf quality CBD oils and skincare essentials. Award winning, Dragonfly is Europe's leading CBD producer.
Dragonfly CBD can be found at a variety of reputable stockists on the UK high street including Boots, Tesco, Sainsbury's and in pharmacies where professional advice may be sought on appropriate use of the product. Dragonfly is available in two ranges – narrow spectrum and broad spectrum – and in a range of strengths to take by mouth. Vitamin D is included in some oral preparation to facilitate consumers obtaining the UK government recommended daily dose of this essential vitamin. Dragonfly also produces a CBD skin care range
Dragonfly Biosciences UK Chief Executive (CEO), Regan Saveall comments: "We are so proud that Chemmy has decided to become an ambassador for Dragonfly. Her career has been groundbreaking and to know that our products help her continue to lead such a remarkable, active and valuable life is very rewarding. Chemmy is really inspirational in her work with young female skiers and together we are hoping to drive education and awareness about CBD."
Chemmy's 20 year skiing career included four Winter Olympics and 8 FIS World Championships. She was the first Briton to win a run in a World Cup race and became Sunday Times Junior Sportswoman of the Year aged 13. She is now the Lead presenter on Ski Sunday and runs ski-training camps and is an active proponent for girls in sport, as well as being a busy mum to Locki, aged 4, and Cooper, aged 2. Chemmy describes herself as a Duracell Bunny! Life is never quiet for her and that's just how she likes it but, having had some catastrophic injuries in the past, an active life does bring pain with it and that's why Chemmy turned to Dragonfly CBD.
She says: "About 10 years ago, when I was still competing, I was quite vocal about the pain I was in. I was approached by a CBD manufacturer, but at that time I was too nervous to try it. CBD wasn't as widely known then. I really didn't understand about CBD, didn't realise it didn't contain THC and was worried about the effects it might have on me and my sport".
"Last summer, I took up wakeboarding. My right leg has a massive metal pin through the bone as a result of an accident years ago and the pain in my leg started to flare from wakeboarding. I decided to give CBD a go and, although I didn't take it regularly, I definitely thought I saw an improvement."
"Then earlier this year, when we were filming Ski Sunday, I had two months of alone time, which was very unusual for me. Two months without my husband, my children and my day-to-day responsibilities, so I decided to really focus on me and put my physical needs first. I took up yoga and started using CBD regularly. I couldn't believe the difference it made. I felt more flexible, had no pain and my quality of sleep was so much better. Now I am such a believer!"
"When I first started using CBD, I didn't realise that there could be such a difference between products, but the variations are immense and it can be hard to know exactly what you are using. I would rather use something I know I can really trust."
"I love everything about Dragonfly CBD. It's backed by science, top quality from seed to shelf. Every drop has a consistent and high concentration of CBD and it is guaranteed to be THC free."
"I know that using the drops helps my body overall and I use two drops twice a day, but I also love the body cream, because I can use it exactly at site of my pain. I also use Dragonfly skincare because I have rosacea and a friend described me as glowing the other day."
"Our house is a crazy house – four adults and two children running around at any one time. My passion for Dragonfly CBD has been contagious and now all four adults at home are using it."
Chemmy concludes "My life has always been busy and I have always tried to be my best self. Who wants a quiet life? Dragonfly helps me lead the active life I want to, without being weighed down by pain."
Share This Article